A popular mark in early spring and summer offering pretty comfortable fishing ....main target species is thornback rays which go well in to double figures,plus the usual pollack ,wrasse,strap conger,dogs and pin whiting.
Both sides of the headland can be fished,though the right side is favoured....the area close to the corner enables you to cast on to clean sand for the rays....the further you go to the right,the snaggier it gets.
Sandeel on it`s own or wrapped in squid is a good bet for rays....fishes well for rays on all size tides,with the flood being most productive.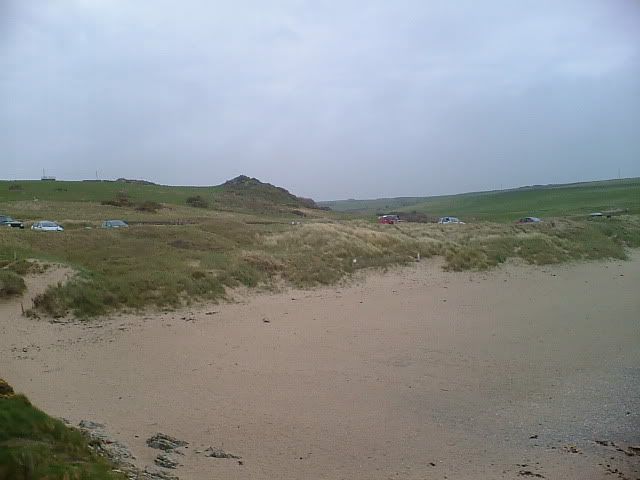 At the right end of the car park,you can clearly see the well worn path which leads to the marks...


It`s an easy 5 min stroll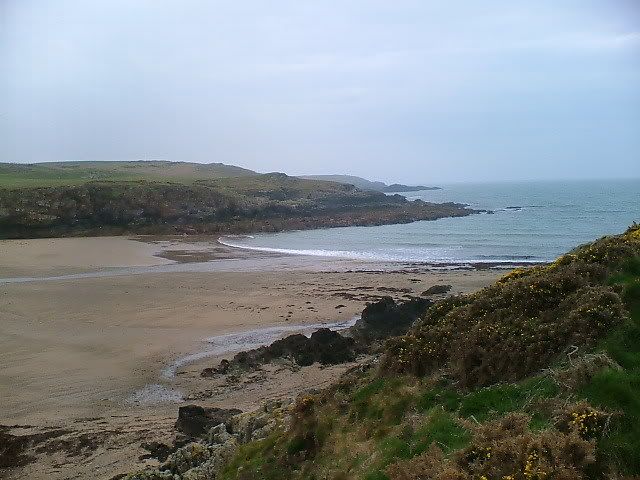 When you reach the end,it`s only a short scramble down to the fishing spots.....you`ll easily spot the rock on the corner which lets you know you`re on the money


Just to the right of the "rock" has a good area of fairly flat,weed free platforms to fish from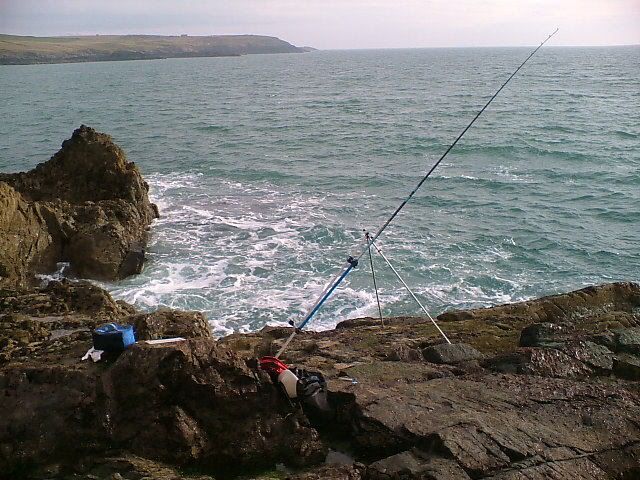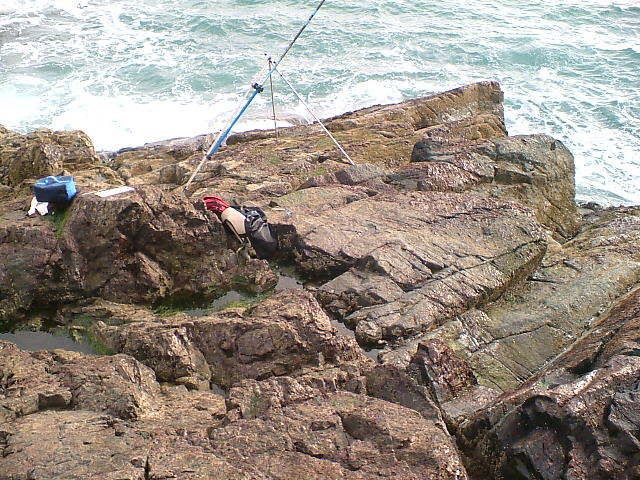 On the neap to mid range tides,you`ll be able to set up camp for the full tide....only on the bigger spring tides will you be pushed further up,but there`s still comfortable pegs to fish from.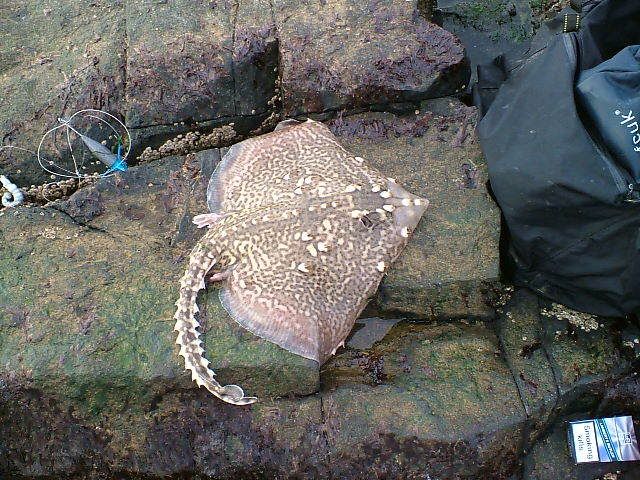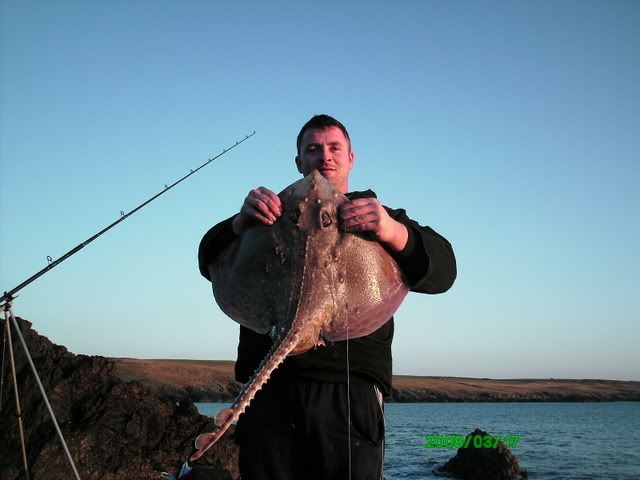 Getting there....Head along the A55 for Holyhead,then turn off at Junction 5 for Abberffraw (A4080)...follow the signs for the Kart Track...after 15 mins you will come to Cable Bay on your right,at the bottom of a hill.....large sandy bay between 2 headlands,with a lay by and car parking(there is a charge for parking in summer,when it can get very busy)....