A bit awkward to drive down to but once on the mark there`s little walking.From spring/summer it produces some very good bass along with soles,flounder and eels....never fished it in winter but there`s no reason why you wont get whiting n codling.
At the bottom of the track is the main deep channel....


Just to the right of the marker post is the "man hole" often referred to in reports as being a good spot.


The stretch to the right,towards Speke....


There`s a good deep channel which runs very close in if you head towards the left (Widnes end)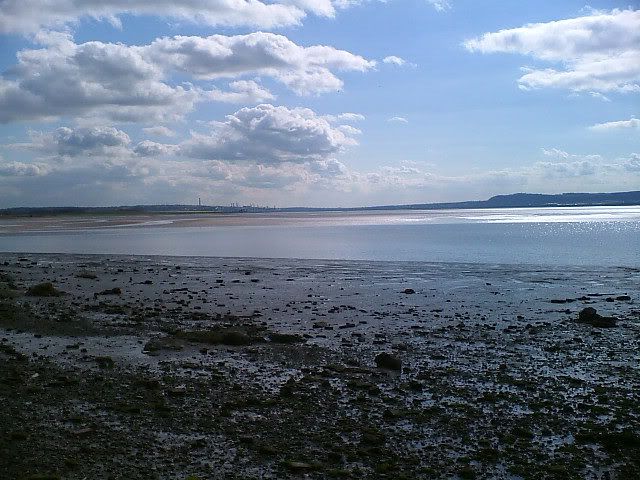 The whole area empties out at low tide,so you can only fish 2 hours either side of high water....rising springs 27ft to 29.5ft are best.The further you go to the left means you`ll be fishing from grass/reeds which is fine up to 29ft tides,but anything bigger will make the retrieve difficult....rag seems to be very good here for bass and sole,but few fish will turn their noses up at fresh peeler.....distance is not an issue as bass can often be found under your feet,literally

Getting There......
Turn off Speke Boulevard at the Glaxo Smith Cline lights and go straight down Western Ave` to the airport...turn left on to Hale Rd and follow for 1/2 mile until you reach the end of the perimeter fence....you`ll see a sign for Helicentre,which is opposite a small building... turn right on to Dungeon Lane


Follow the lane,which takes you past where plane spotters sit and watch the landings e.t.c.....


Shortly after the observation area,the lane bends to the right and takes you along the sea front....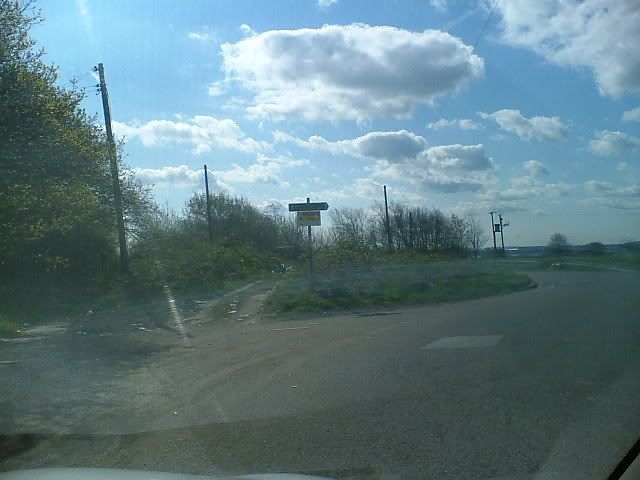 After a couple of hundred yards you`ll come to a farm house...


In front of the house is a narrow track just on the bend....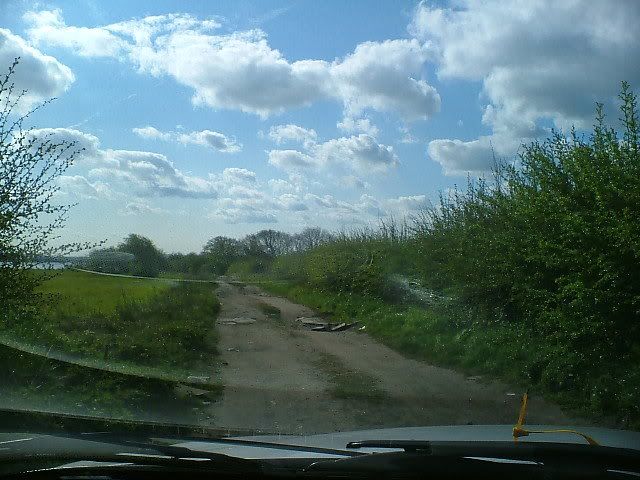 Follow it down....it gets narrower and is full of pot holes/debris...


It`s not too bad if you go slow,otherwise you`ll lose your exhaust

You can park up on the left where the sand is fairly dry and not too deep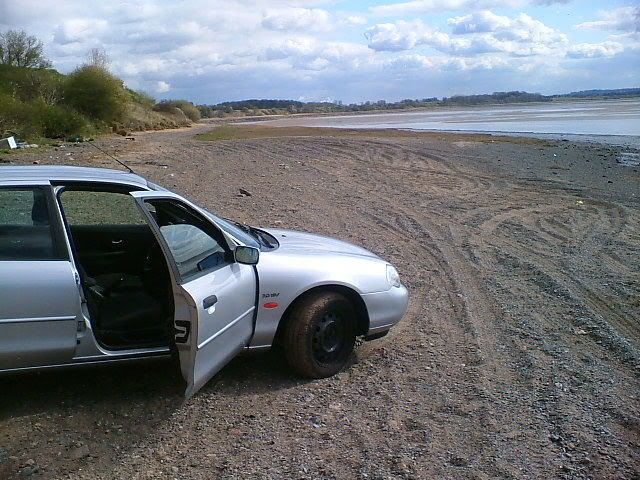 Other than that,you`ll need a 4x4 to get off