Rhoscolyn, Map Ref 272 751

Directions:- Cross Over the Brittania Bridge (A55) staying on the dual carriageway for about 16 miles to the Y Fali/Trearddur Bay turn-off. Follow the B4545 towards Trearddur Bay and take the first turning on the left just after you cross Four Mile Bridge (labelled Rhoscolyn). Follow this road for about 2 miles taking the second turning on the left ,the one after Silver Bay....(small beach sign). Follow this to the end - bearing in mind it is very narrow with many tight turns - until you reach the little carpark at the end (NB There are public toilets in the car park).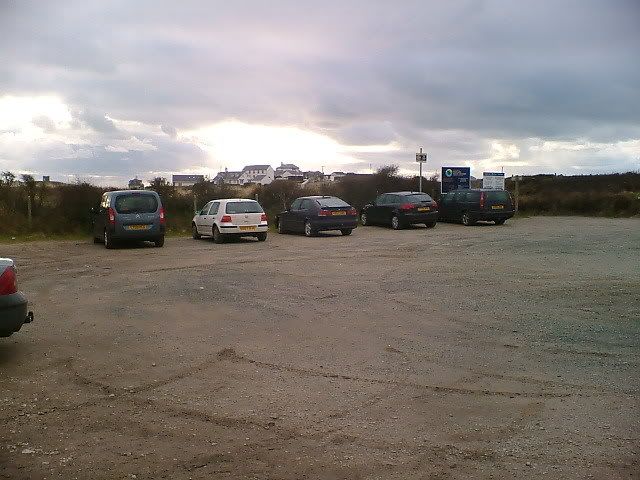 Summer fishing is OK off the rocks on either side of the bay. Mackerel, Pollack and schoolie bass will go for feathers and spinners. Also expect doggies, whiting, the occasional flattie to worms. Night fishing can see bullhuss, conger and the occasional small ray on fish baits.

Winter is a bit more barren but you can get coalies or codling especially to lug/squid coctails.

The far right hand side is posh holiday homes. They get a bit uppity about you wandering about the place but their private areas are clearly marked, the rest belongs to us - Joe Public
Looking out on the bay from the car park.....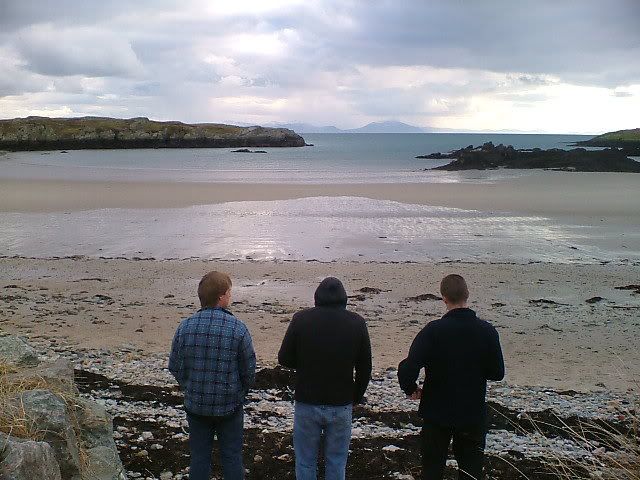 Head across the left of the bay and scramble up the hill...there`s a narrow path which is dead centre of this pic...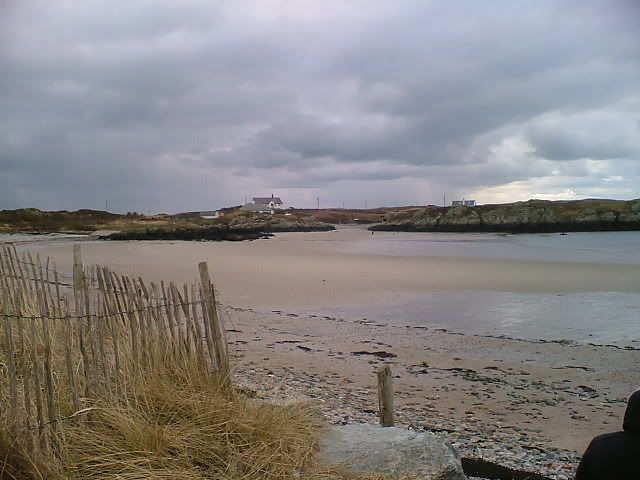 Once on top,follow the well worn path,going through the gate and onwards to the headland...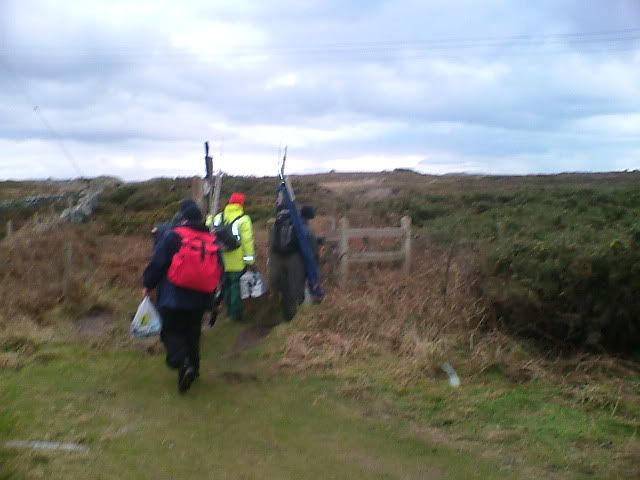 After 2 mins you`ll come to a large rock on the grass,go around to the left of it and make your way to the sea front....you`ll know the mark when you see it....room for about 8 anglers,though the right side can be pretty snaggy