Flounder are the main species from this stretch,which offers comfortable fishing from a grass bank. The relatively narrow channel means the tidal run will be very strong on anything bigger than mid range tides,so look to fish neaps from around 2 hours before high and in to the ebb.As with other estuary marks it will suffer after periods of rain/snow with lots of weed/debris being washed down from the hills.
West side of the bridge....


The banks runs under another bridge further to the west,giving miles of spaces to wet a line....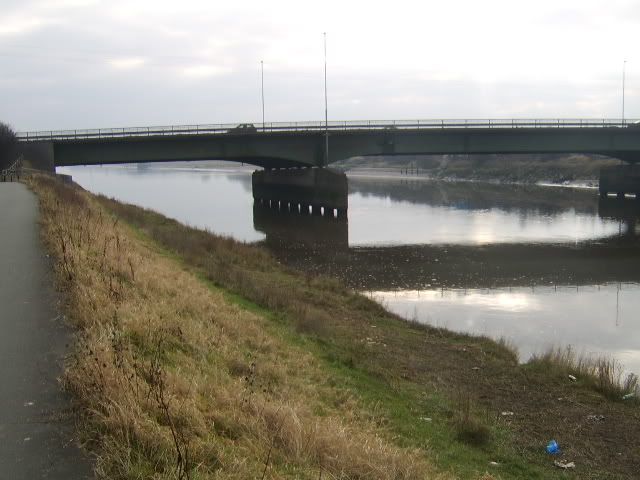 A short scramble down the bank and you will find a nice flat fishing platform....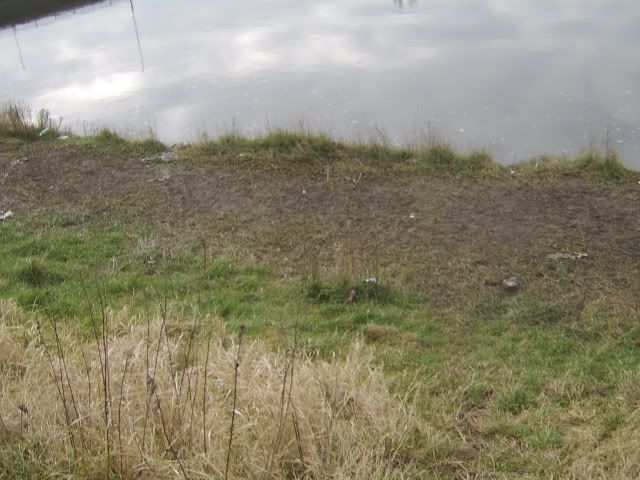 On the east side of the bridge gives you loads of quiet bank to fish from...


It`s around 10ft drop from the flat bank to the waters edge...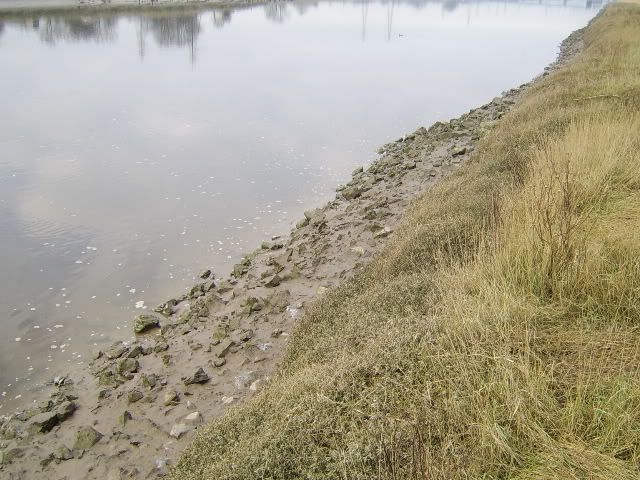 Getting There.....
Follow the Welsh road from Deeside towards Queensferry....as you come out of Garden City you will see a big white sign for Corus on your right...the Queensferry pub is just after on the left....there is a small car park behind the pub and from there you will see the path to the river....if parking at the pub it might be an idea to have a quick pint to keep the landlord happy....alternatively there is a dead end road (Ferry Road) on the left immediately before the pub,which has 3 concrete parking spaces just as you go in,which are away from the houses