This is a very large beach with a variety of features...low water allows you to fish on a sandy bottom in to some very good gullies,around which you will find plenty of black/yellow tail lug to pump.Bass are the main spring/summer quarry and will readily take fresh lug particularly on the early part of the flood.Spring tides enable you to get out for the best lug beds,but the price you pay is not having too long to fish in the gullies once the tide floods as it comes in pretty quickly.Towards the top of the beach on one stretch will have you fishing from a steep shingle bank,and on the other end you will be forced up on to large boulders. If you can source fresh bait i would try on the smaller/medium tides either side of low water to get the most out of the longer fishing time in the gullies.
It is strongly advisable to fish in company if you are not familiar with the area,as some of the low water gullies hold deep mud which can be quite treacherous,particularly when making a retreat during the flooding tide.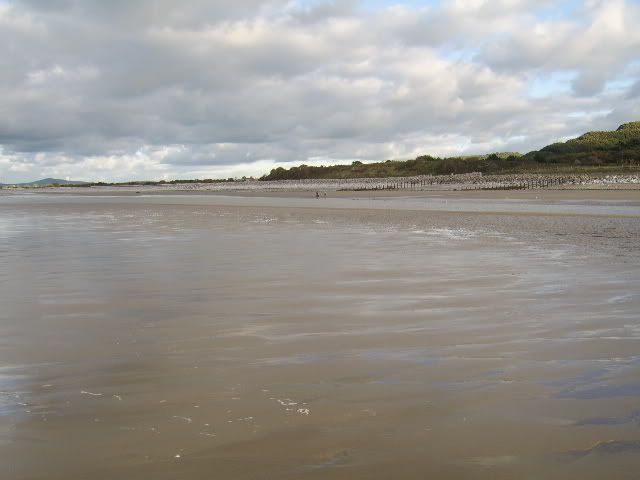 The bass respond to an onshore breeze putting some life in the water,and can be taken in shallow water close in...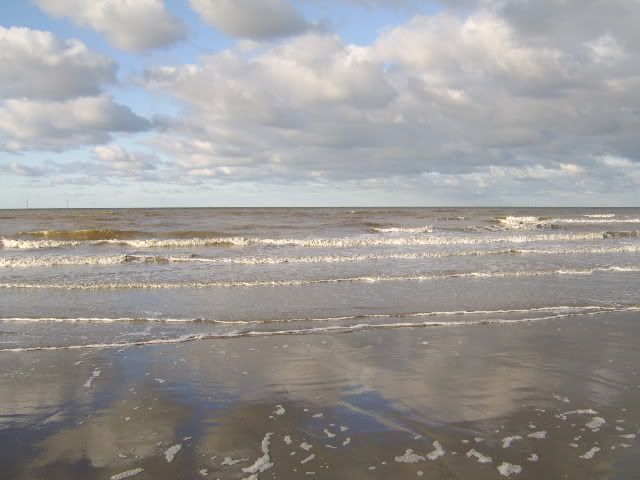 Here is a couple of pics from the far left end of the beach,about 200 yards past the static caravans...you can clearly see the fish holding gullies...worth using Google maps to check out the rest of the beach for any likely spots.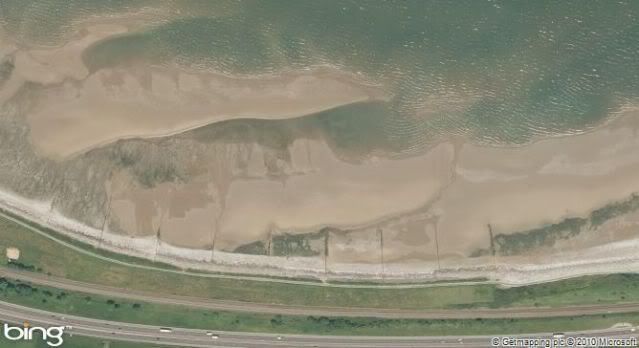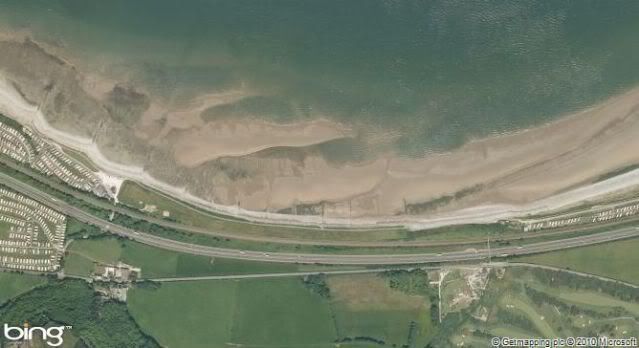 Autumn/winter fishing should produce whiting,flounder and the odd codling along with the usual dogs.
Standard beach gear will work fine and don`t overcast when searching for the bass as they follow the tide in.
Getting there....
Come off the A55 at Pensarn/Abergele and follow the signs for the beach/train station...go over the rail bridge and the world is your lobster.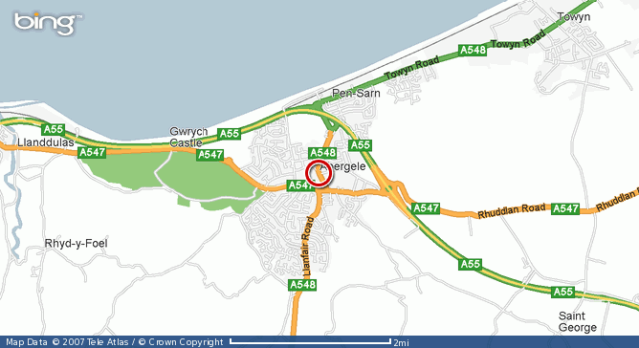 To access the mark i fished HERE turn left as soon as you go over the bridge and follow the road alongside the static caravans and park up on the verge at the end gate.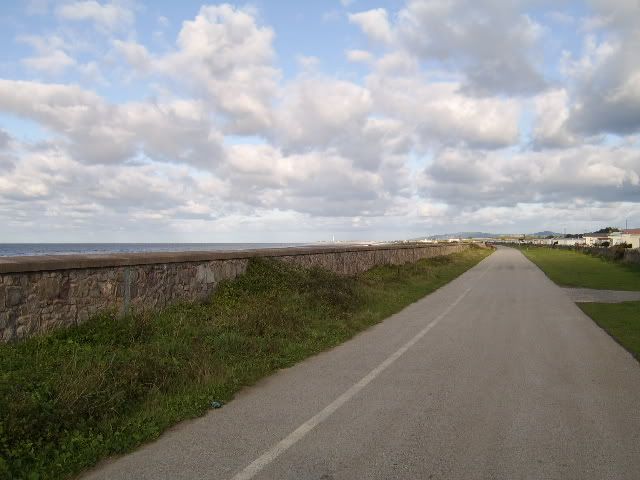 It`s a 5 min walk further on then a climb down the big boulders on to the beach...you will soon see the sand bars appearing from where you can fish.There`s good gullies all along,and plenty of lug to pump too....good fishing straight out from the Beachside Cafe
...
.as long as there`s a chop on the water you`ll have a good chance of bass
General Info