A very quiet picturesque venue for the angler who wants to get away from it all
.A deep water rock mark that`s full of fish,including mackeral,pollack,wrasse,dabs,coalfish,dogs,launce,conger,bass

Tackle and Bait....Float fished rag accounts for wrasse and pollack,while spinning with feathers/hokkais takes mackeral/launce/pollack.Legered fish baits take dabs,dogs,coalfish,conger.Storm Spun sandeels have proved very effective for pollack and bass.
How To Get There.....Follow the A499 passing Trefor,then turn right on the B4417 signposted for Nefyn...you`ll then pick up signs for Morfa Nefyn...keep going ahead until you see the signs for the golf club,then turn right on to Golf Lane (spelt a bit differently,as you are in Wales
)follow the road up to the club and park at the back of the car park,so as not to upset the members
There is usually a parking fee of £5 during the summer. There is another gate you can drive through,crossing the golf course and down to the headland,but this is often locked during peak season,so while you may find it open on arrival,it could be locked when leaving
This then leaves you with a good 10 min walk down the road
you will see a couple of small car parks/lay byes on top of the hill...opposite here is a good area to fish,with lots of little coves/inlets to explore,and all with deep water even over low.Cut across the fairway and climb down to the marks on the left
.Keep walking to the headland for more very productive marks,especially for wrasse which offers outstanding sport with fish to 4lb.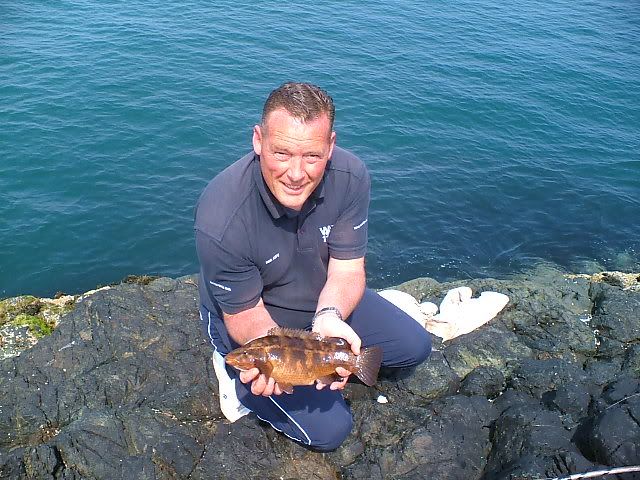 On the right hand side of the headland is a huge beach which is well sheltered in southerly or south westerly winds....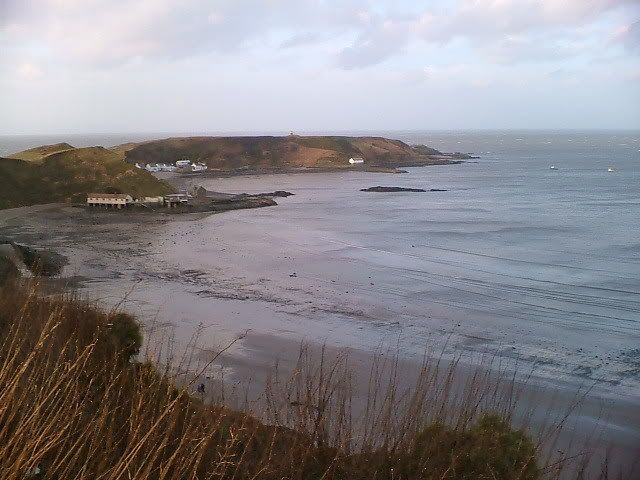 Dogfish can be a pain,but there`s a good chance of thornbacks and bull huss....either side of low water is often the best time to fish.


Park at the car park near the bottom of Golf Rd (signposted) for easier access to the beach.