I met up with Cosierat at St Stephens, then Millsy appeared out of his car. Waited for others to turn up, no one. So we headed down to our venue.
Paul was set up and fishing and we duly took our places. JaguarBob also brought along his rods.
Our line of anglers, setting up..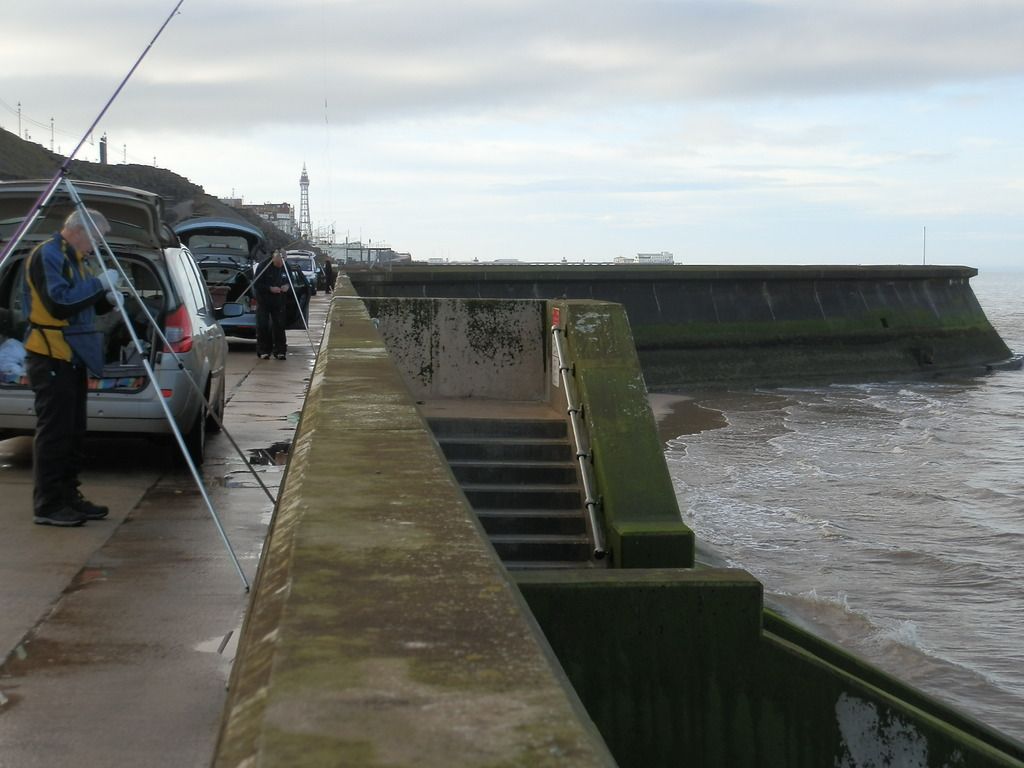 Today the sun was out, so i had to set up the sunset to stretch it's legs, until high water. Beyond me were the FDAC boys having their club match..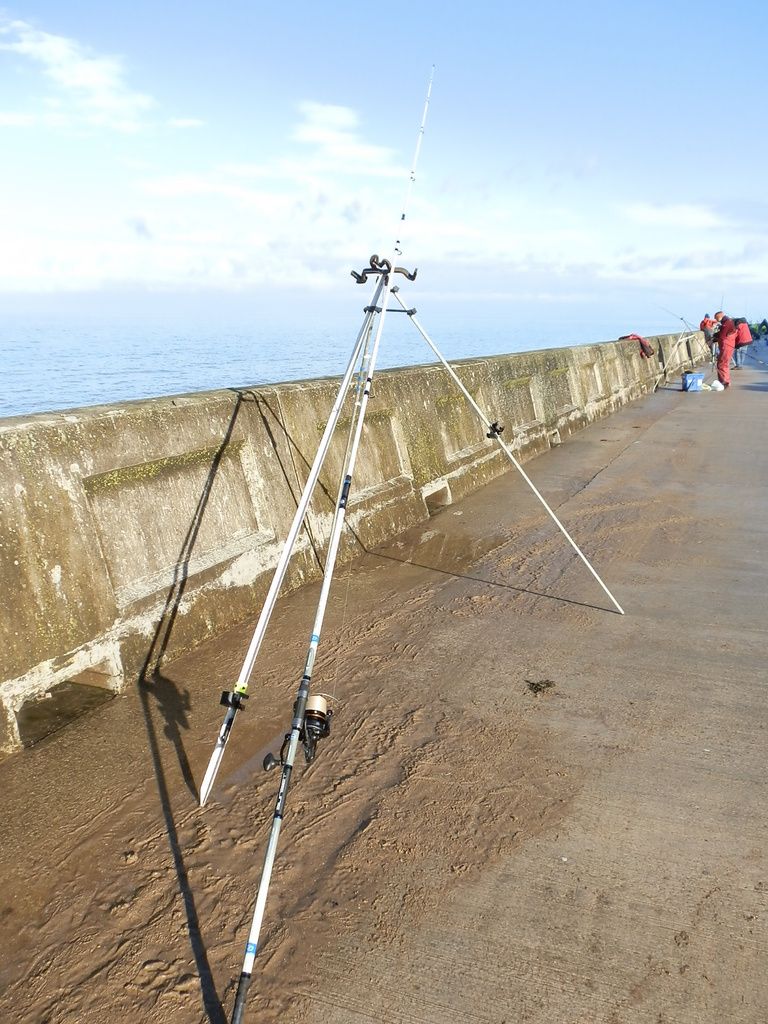 Millsy and Cosierat catching up on the gab..
The session began, i decided to lob over the wall into the shallow stuff. Went for a natter with the chaps. I must of left it out quite a while.
Returned to re-cast and something was pulling at the other end..
Same again, plopped the baits in, just beyond the slope of the wall. A second bite and a second result..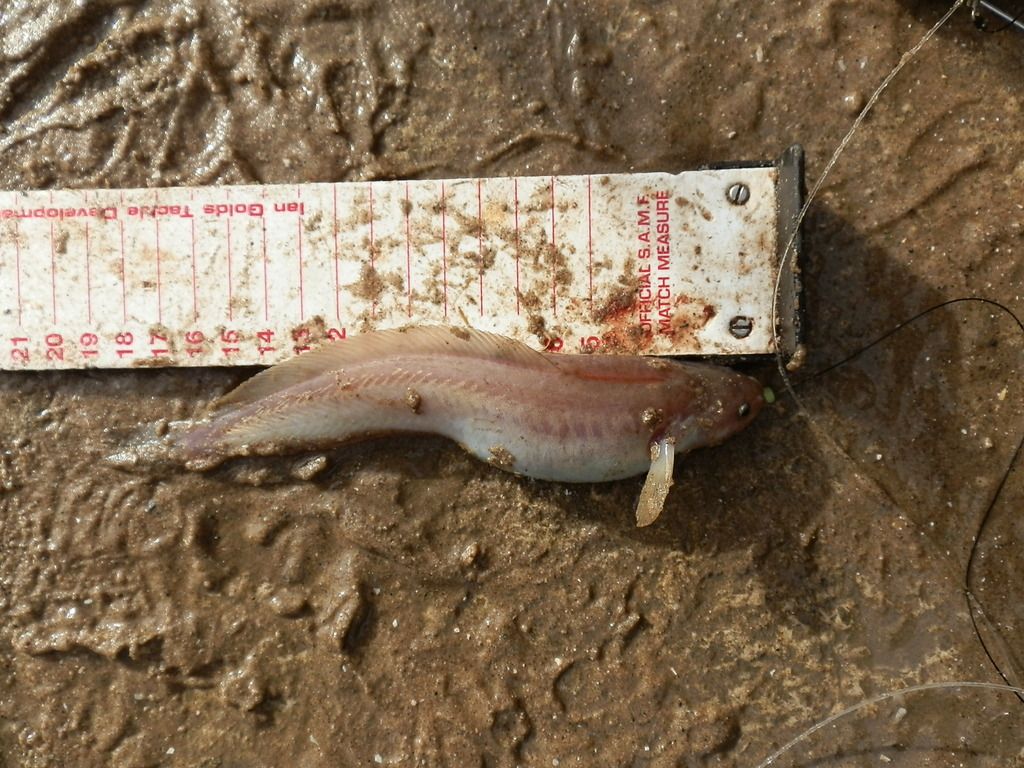 Bob watching his rods, while an admirer was eyeing the jag..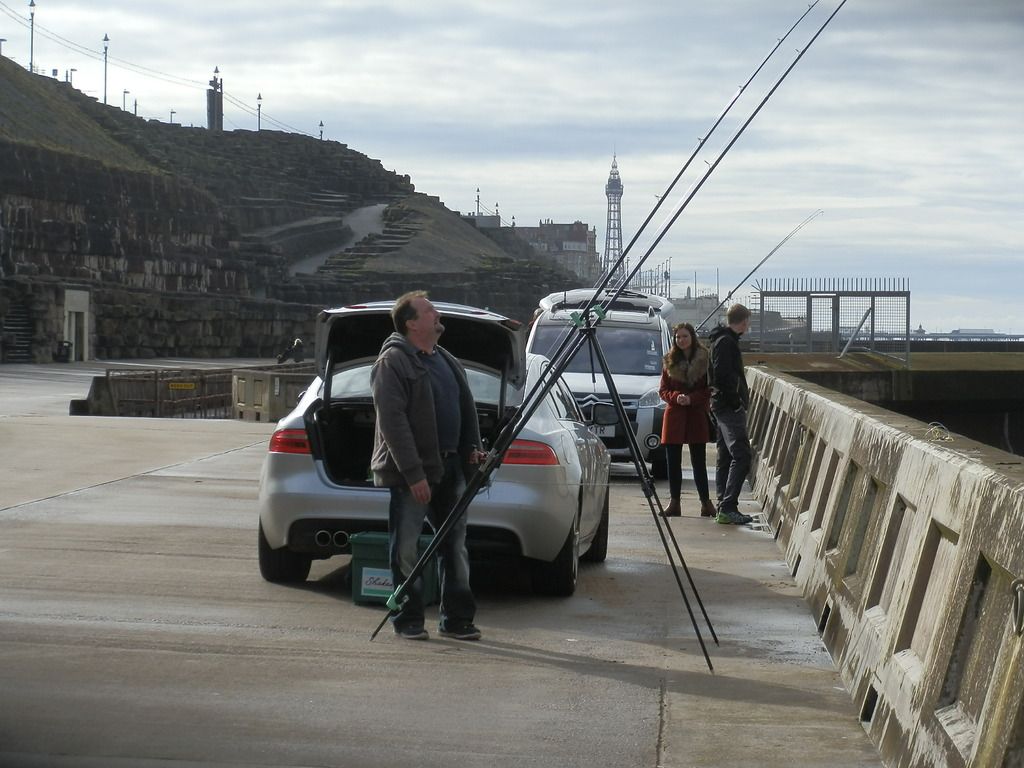 Things went downhill rapidly after the second fish, bites were very hard to come by. A couple of the FDAC guys hit the same stamp of fish. Paul was committed to the cause..
Base camp..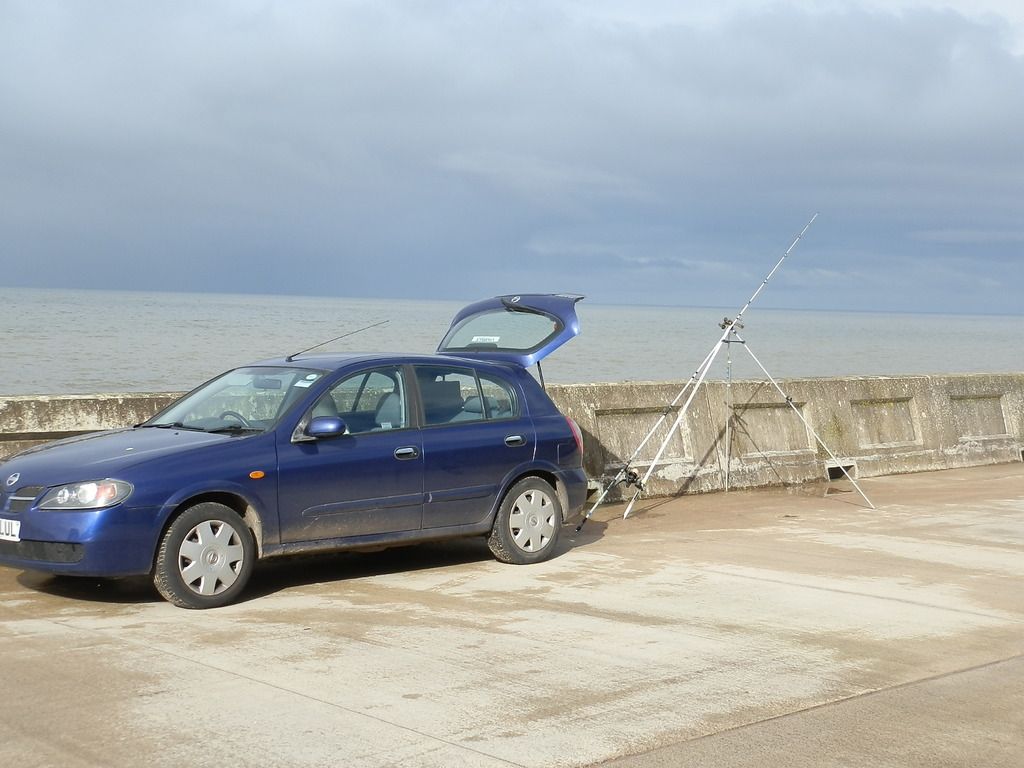 By high tide light rain showers had arrived and a faint rainbow appeared over my rod..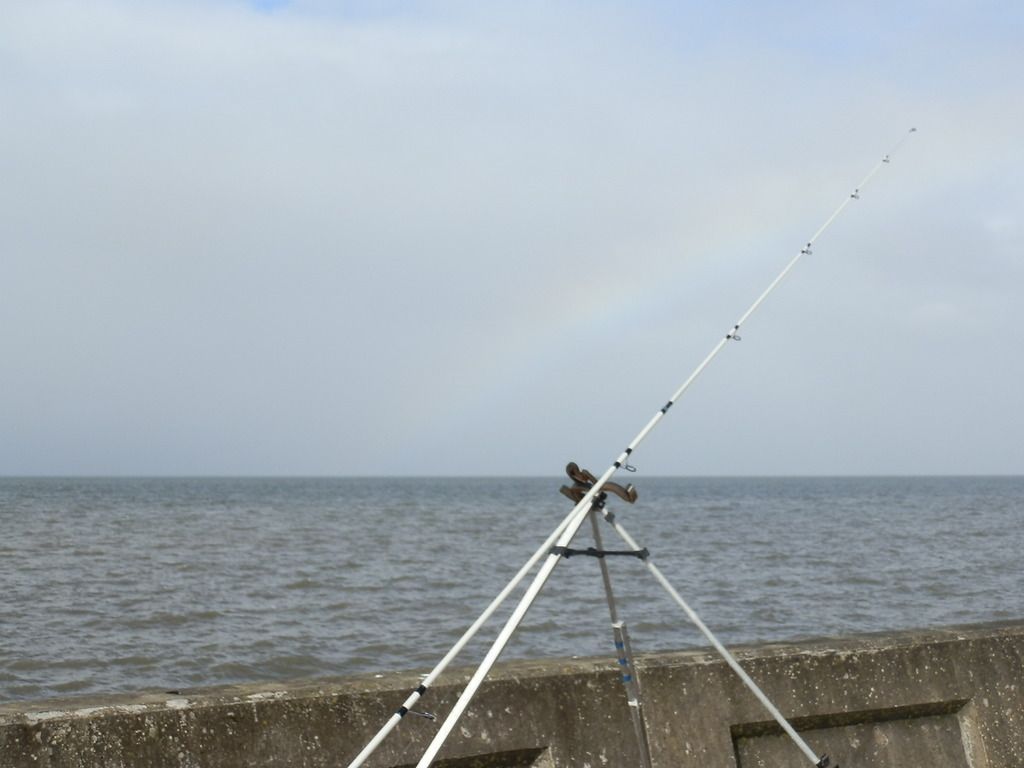 The Yuki came out on the ebb, hoping i would have better luck with it..
To be honest no one was catching as far as i could see. The fishing had come to a halt..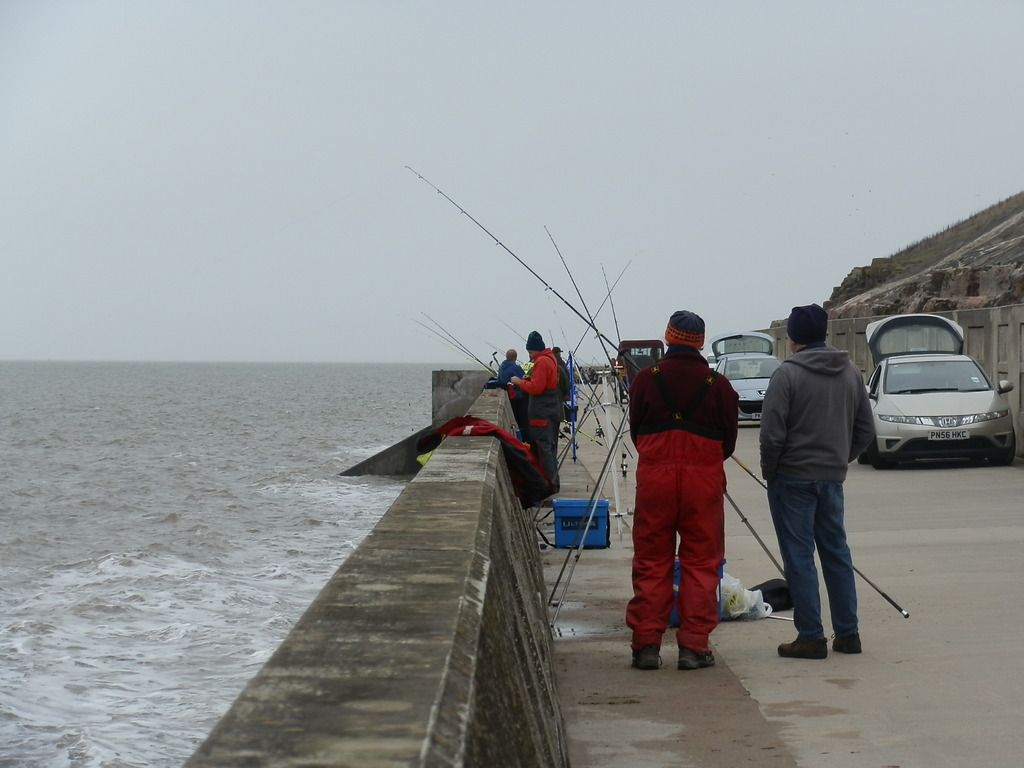 Then....someone shouts Millsy's got a fish. "No way" i said. The BLAS Blankmeister had certainly caught, with a flat agonisingly close to 31cm..This was no fluke either..it was a plaice..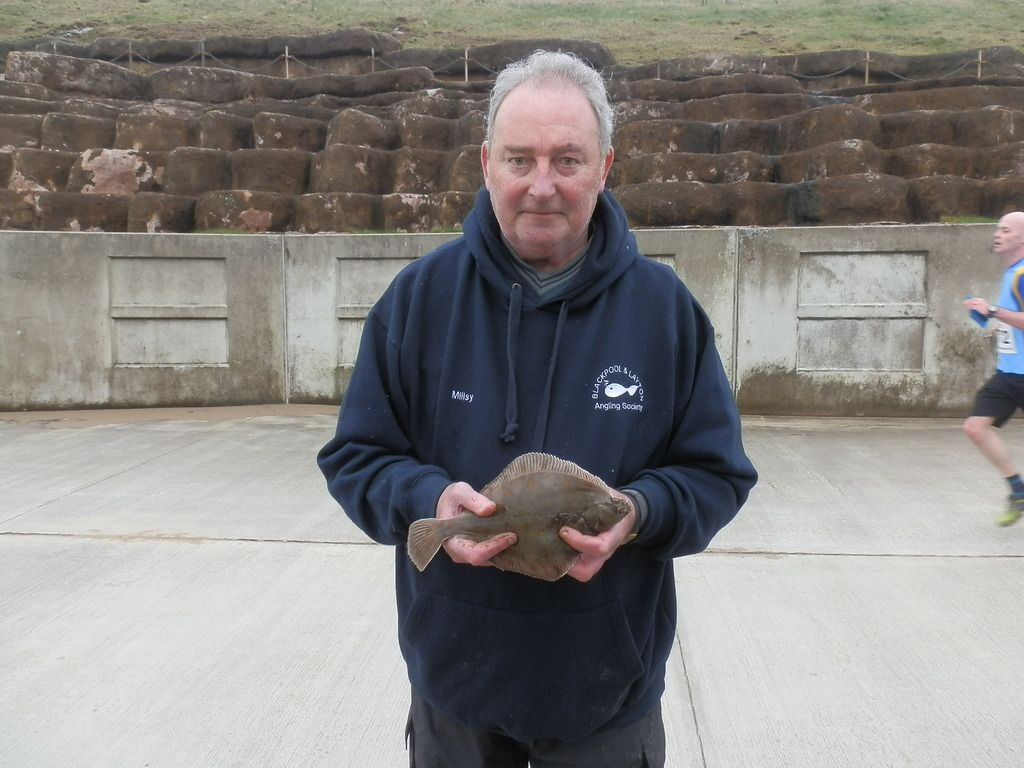 The other match finished and left us with a barren landscape..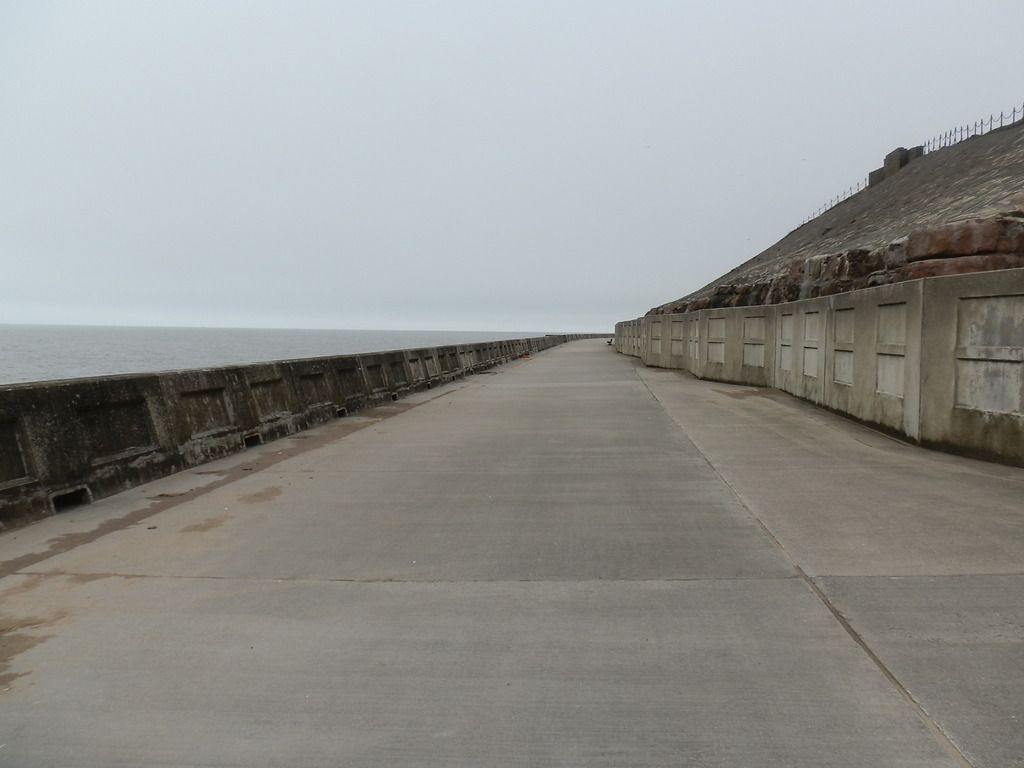 The mob continued to the bitter end..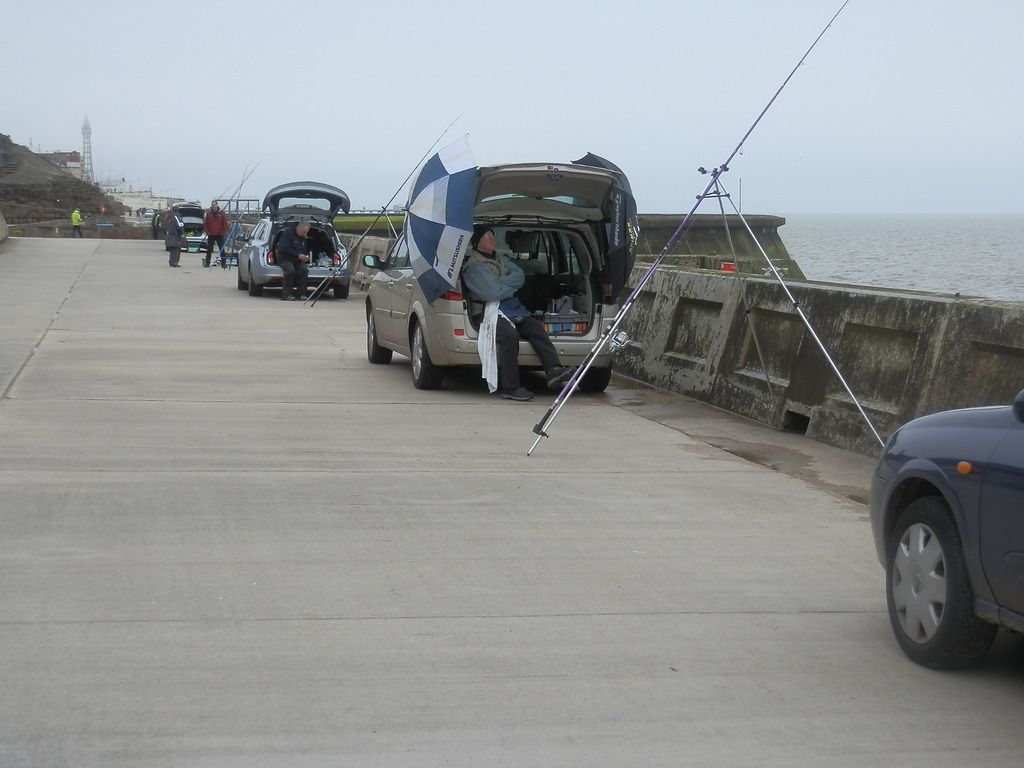 One for Sharpey..! The Eiffel tower topless..
We was done..Dejected we packed up and were just loading our cars. Jagbob managed a palm full of spots. Now that is leaving it to the death..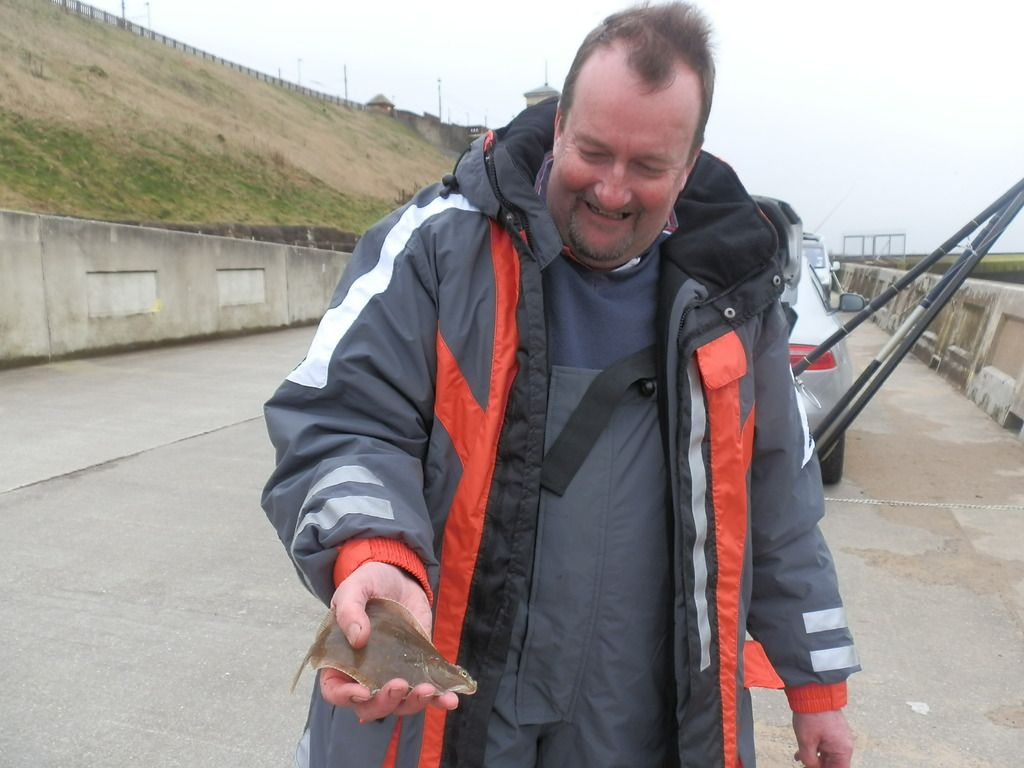 All our fish had been caught on fresh blackworm and of course small hooks. The surprise today had been the most species caught were plaice. Never known that before.
This is also the last match i will be running for BLAS, as i have give them 10+ years (it's been fun) and it's time for new blood to take the reins and give us some nice picture filled reports. Good Luck...whoever you may be
Result..
1st...Shacky....48cm..10pts
2nd..Millsy.......30cm...7pts
Cosierat 1pt