After last weeks success I think I could be forgiven for wanting another go at Bala. On arrival It was raining sideways and a good surf was running, the 13 mph winds forecast were more like 30! I sat around and drank the rest of my coffee before deciding to knock it on the head. A difficult decision to make after you've been on the road for a hour and a half. I got 5 miles down the road before making a U turn. Bala beckoned and I wasn't going to catch sat at home.
I was nearly at the bottom end of the lake before I had my first take but at 85cm (new PB) I was glad to have made the effort. It also made fishing through the 4 seasons worth it. My mounted camera wouldn't turn and when it did it shouldn't have bothered. Need to get a new camera rig sorted ASAP.
I carried on and saw a old fence that ran down into the water, It was full of weed and debris and just screamed pike so I wound in and tossed a lure at it. A few turns of the handle later and it was fish on.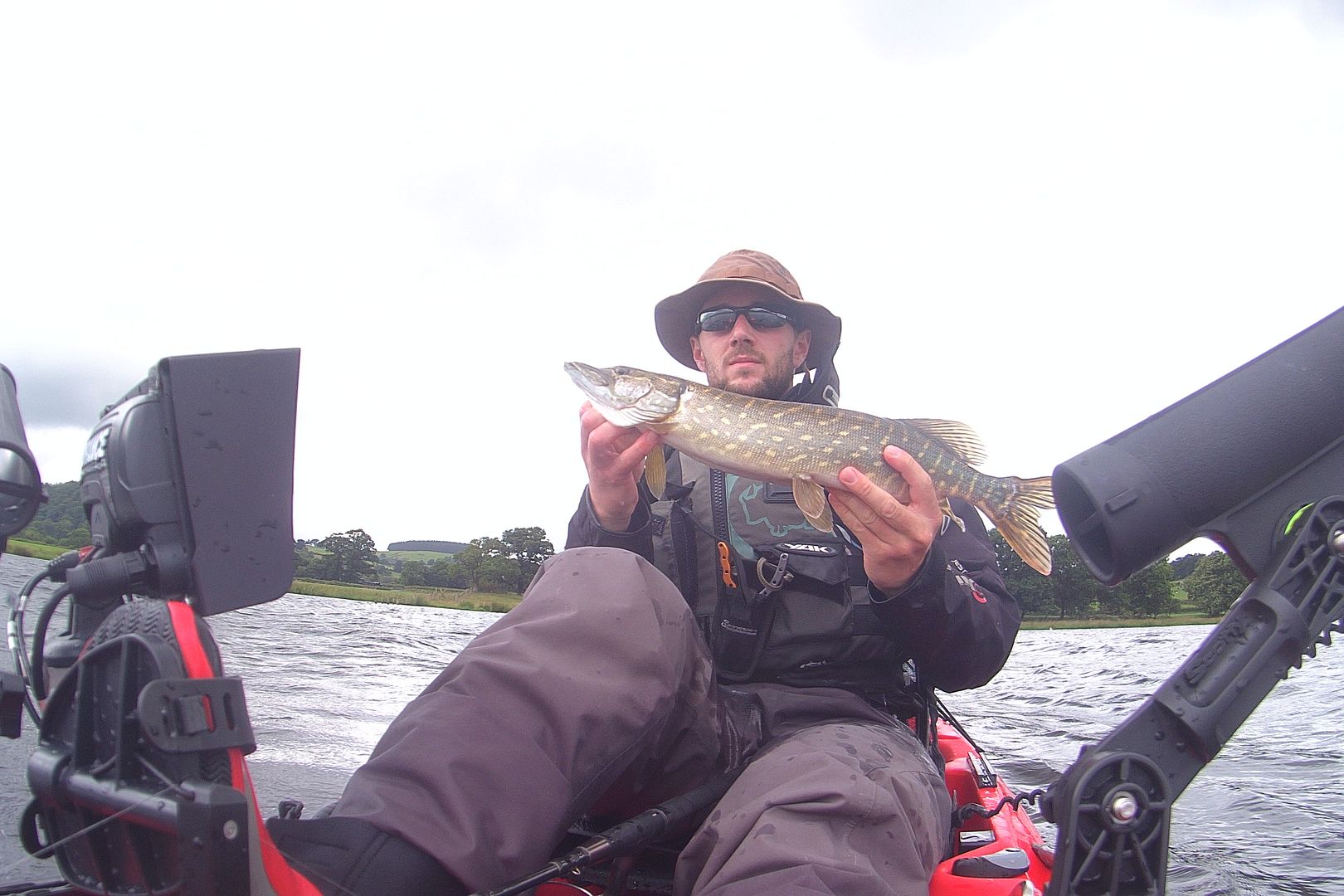 After that I had a few quiet hours just trolling up and down the west bank trying to stay out the wind. The big bait shoals present last week had broken up and It was just the odd small shoal here and there. I found a decent shoal and made several passes before Pike no3 broke the peace.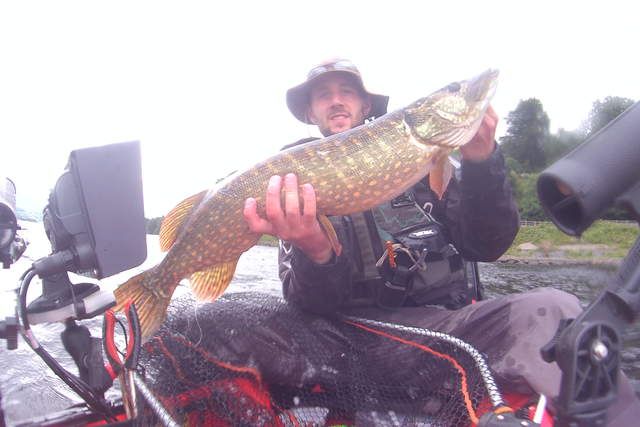 Soon after no4 was on the yak and despite my best efforts no more where forth coming. A good session once again
Ill be back soon!!!