After going AWOL all week the missus asked me to spend a day with her today, and suggested we go to the Brenig Reservoir
,
then she followed it up with have you ever fished there before, my reply I don't think so darling
( she didn't know I used to competition fly fish and used the Brenig weekly ). Well lets have a walk and you can take your rod, walk ! I'm sure they do boats i repliedoh great lets have a boat then, I couldn't believe it
at 920 acres its a big water to take lightly
Anyway just a quick report fished all day, after a full English in the cafe on site, bagged up ( 6 fish ) in the first hour the missus said it was beginners luck
had them on a mixture of nymphs and fritz patterns, fishing the draw and drop method on a washing line set up. We carried on fishing on a catch and release basis and ended up with 17 fish in total mainly on the Diawl Bach nymph and emerging buzzers. All fish averaged around the 2lb mark bar one that went back at 5lb 2
She now wants to get her own rod and set up, and fish there regularly. At £20 for a 6 fish ticket all day fishing and £18 for the boat its a good deal.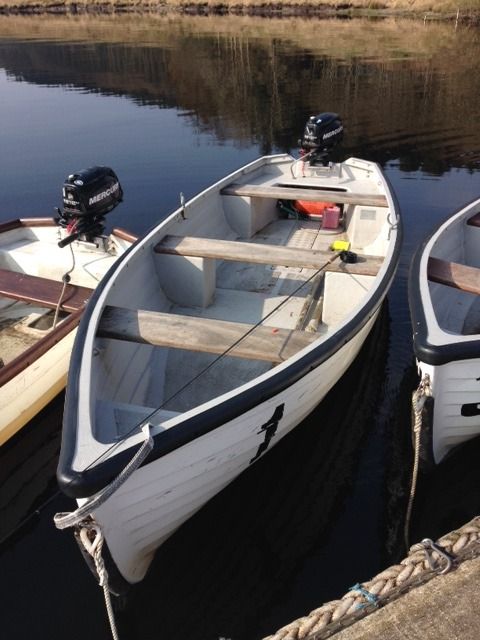 Our chariot for the day