Following yesterdays loss of a decent fish, and the fact i still had bait to finish off i decided to give Fort Perch Rock another go at the end of my shift this morning.
Low water was 8:45am.
I arrived at 5:30am and once again i had the place to myself.
First rod out was the heavy rod with 4/0 pennel pulley rig, baited with whole squid and fished as far as i could cast it in the crosswind.
The lighter bass rod was then set up with a 2 hook clipdown with size 1 hooks baited with lug and rag. This was fished no more than 30 yards out.
Instant response as the fish were feeding confidently in the darkness, and first out was a Dab.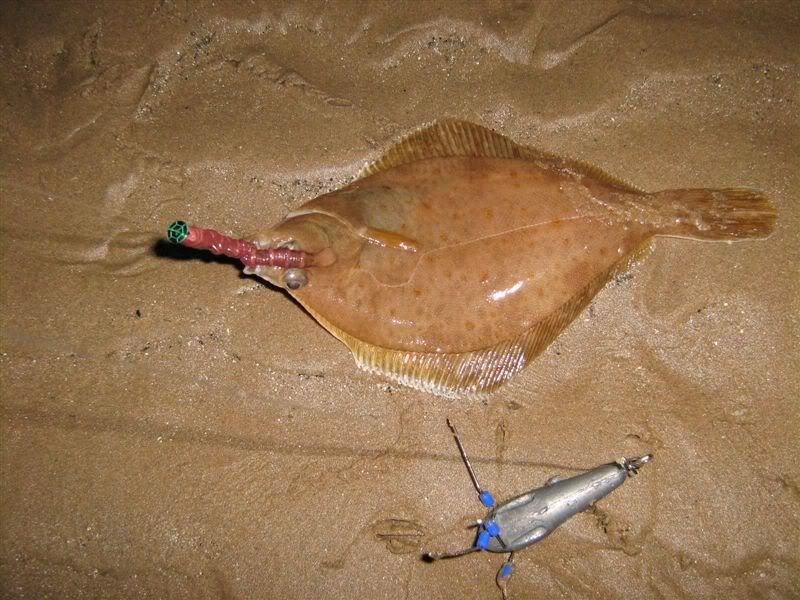 Followed very quickly by the other ususal suspect, Whiting.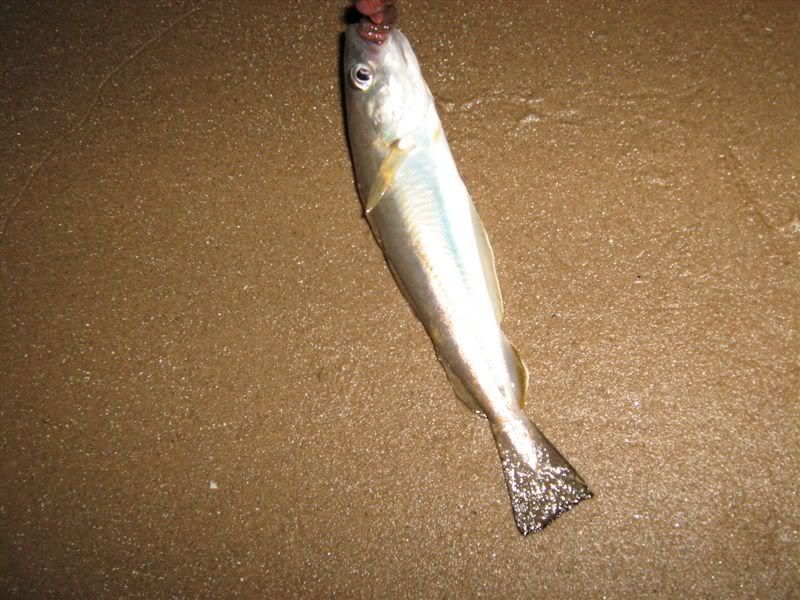 then it was mayhem as the fish where nailing the baits as soon as they were cast in, and frequent double hookups were common. Strangely every single one of my double hookups contained only one species each time, either dab or whiting.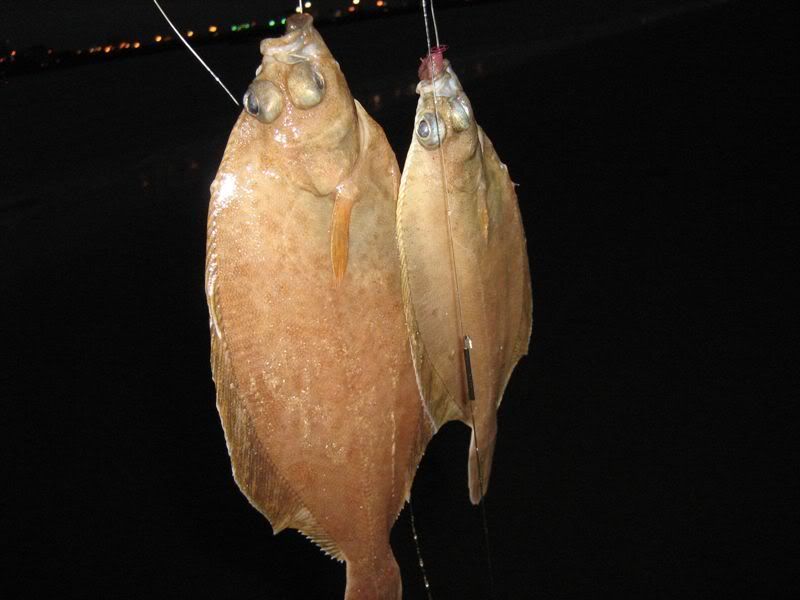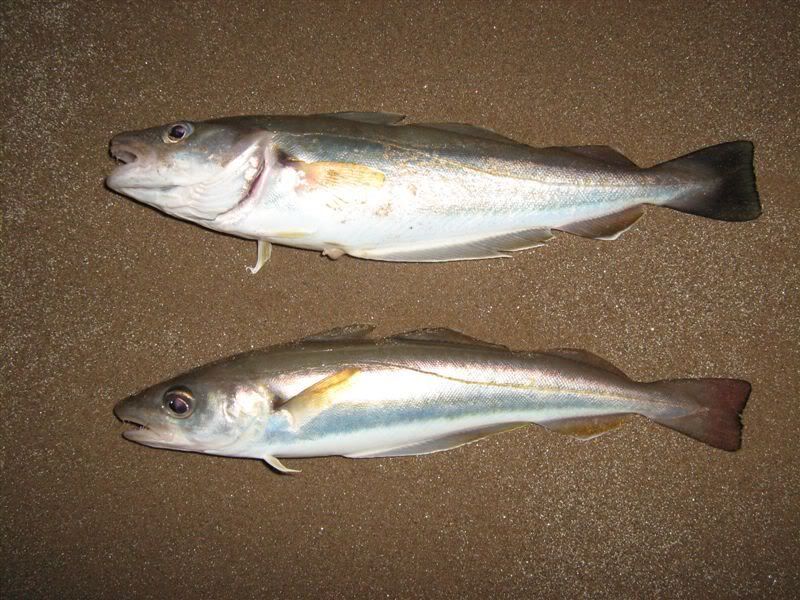 It was just an endless succession of fish whilst it was dark, but bites slowed a bit as it got light.
The large bait had hardly seen any action except a couple of ambitious whiting who fancied their chances against my mummified squid.
30 minutes before low water i got a good heavy bend in the rod like something had drifted into my line, then another similar bend again. looking like a ray bite, i wasn't in too much of a hurry to hit it. Then the rod pulled over really hard and i wound down to feel the thump of something decent on the end. would this one come off like the day before? on the way in a large branch caught my line and i was fighting both that and the fish in the wind and tide. eventually i was able to clear my line off the branch and brought my first thornback of the year onto the beach.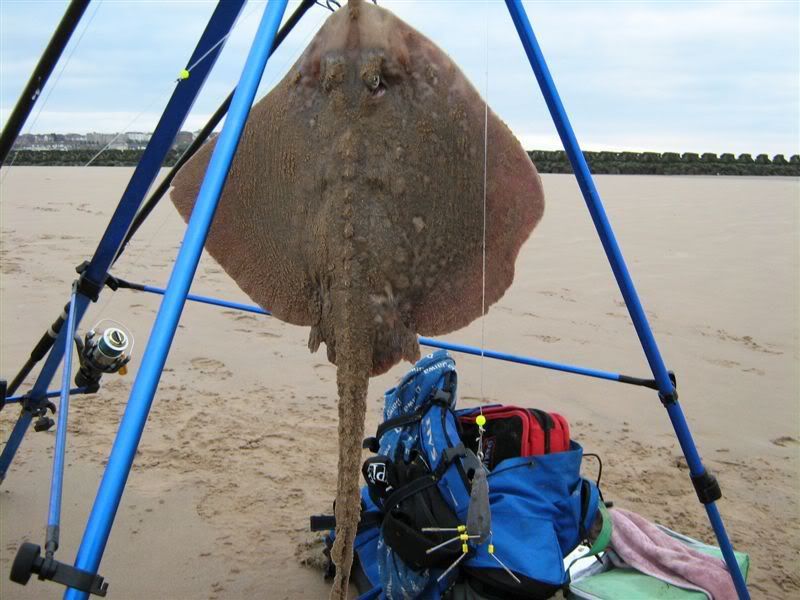 weighing in at 11lb 4oz i was over the moon !!!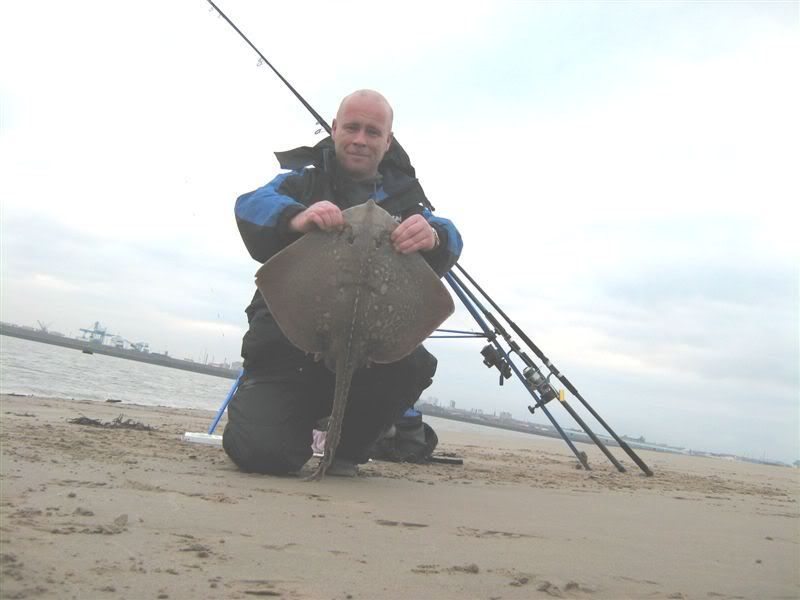 sadly that was pretty much it for the session bar a couple more dabs.
By 9:30 the tide was pushing pretty hard and was carrying a lot of debris and weed so i packed up.
Final surprise was this little monster on my bass rod as i was packing in. Just seemed to make me laugh seeing it - maybe because i was in dire need of sleep.