late decision to give a go, but thought may be an early Coddo about, and worth a few hours.
Headed off with just suey, squid and sand eel, Pennel rigs and nice big hooks.
Beach to myself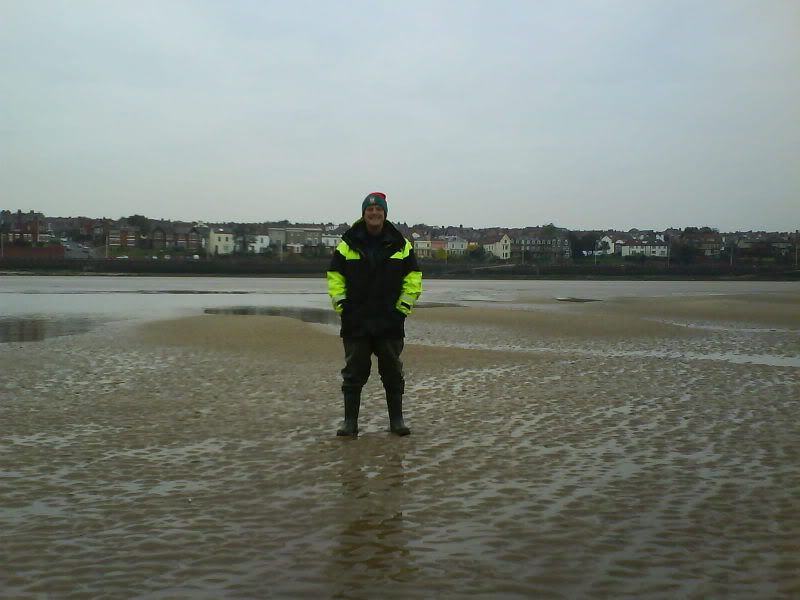 set up and in water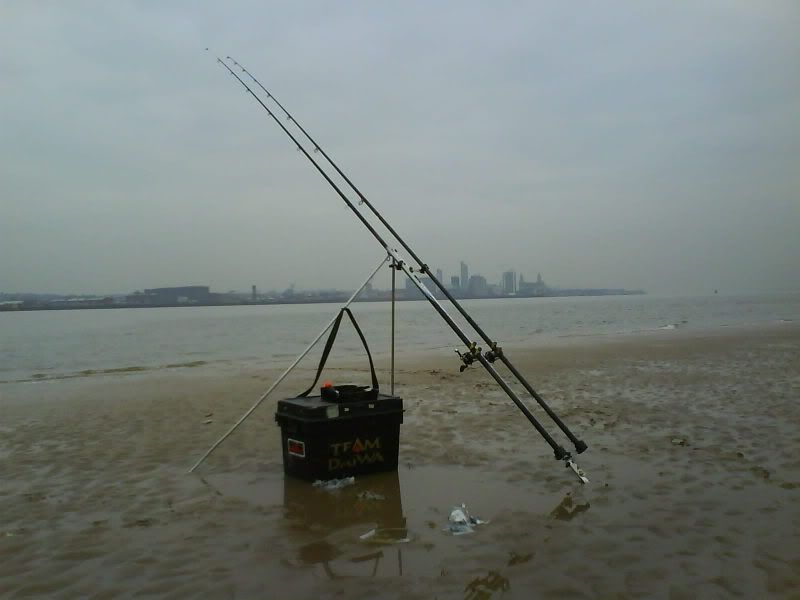 started about 3hrs before low, and not a sniff on worm squid cocktails,
one and half hours before low changed to sand eel,
instant success first chuck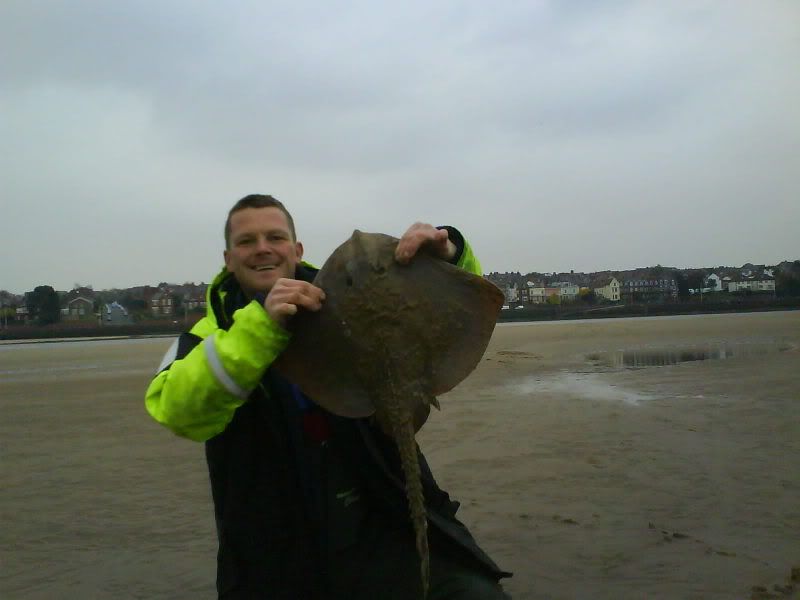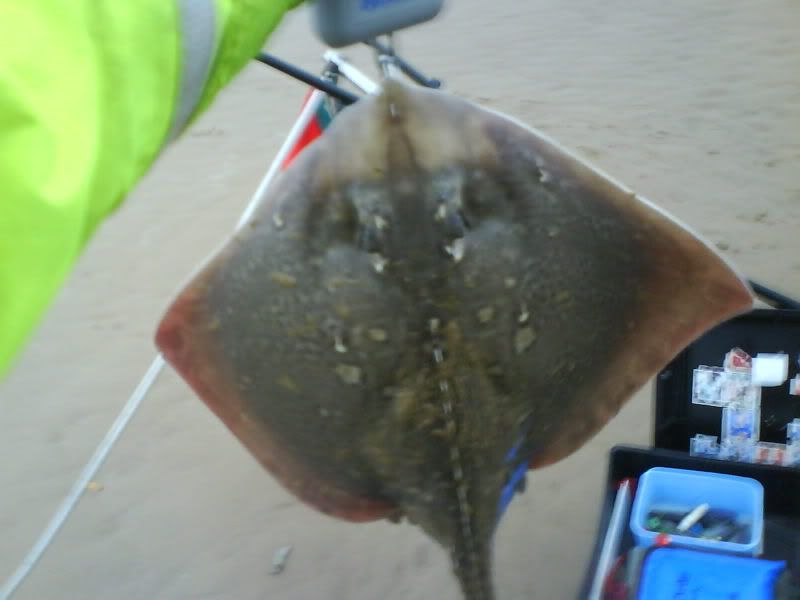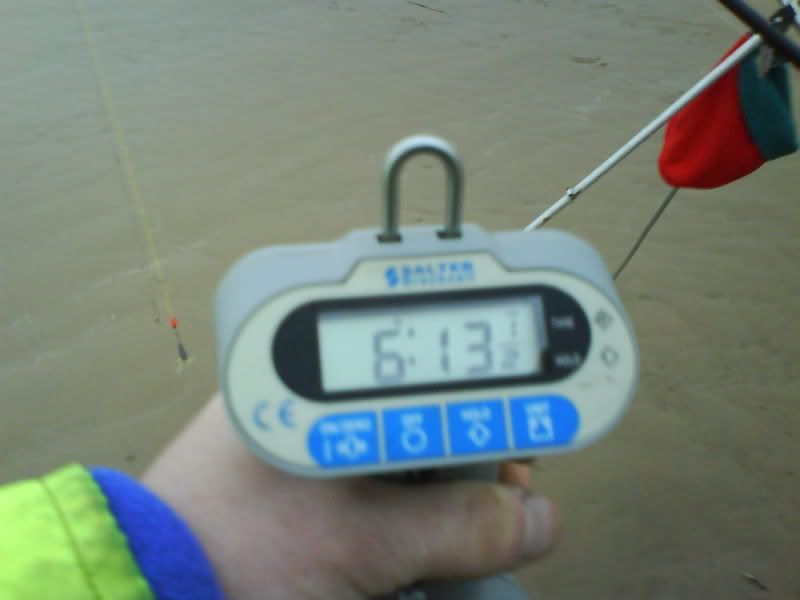 A 6-13-8 thorny. Gooooooooooooooooo Eddddddddddddddddddd
A stroll down beach to only other angler to take a better pic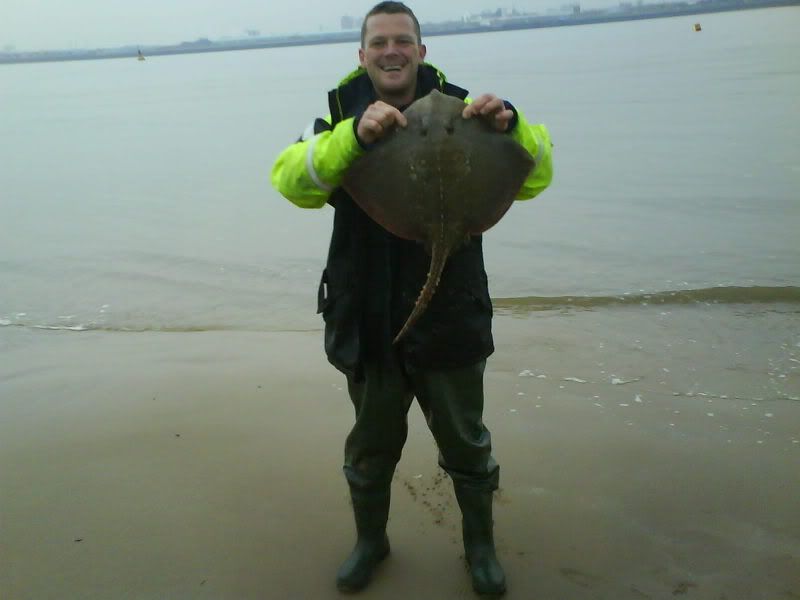 Happy now with session, but continued to half hour before low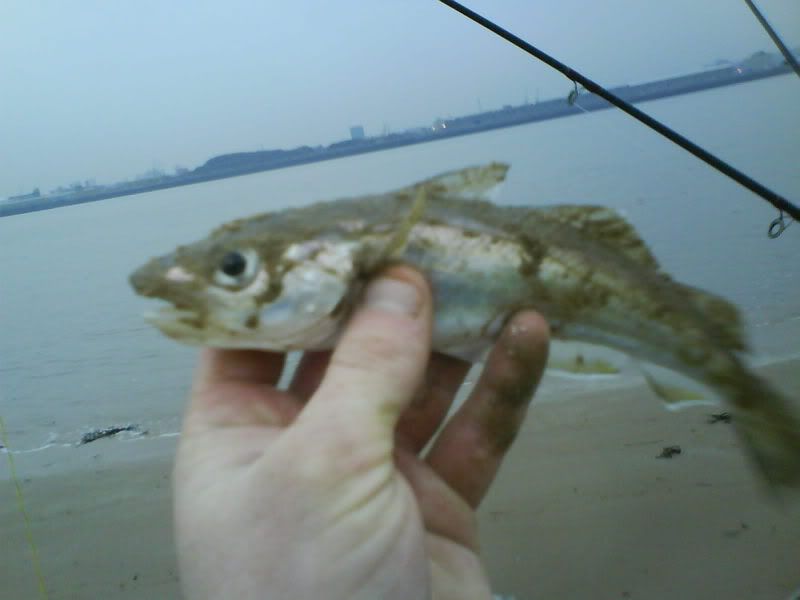 and greedy whiting even takinh whole sand eel on a 3/0 1/0 pennel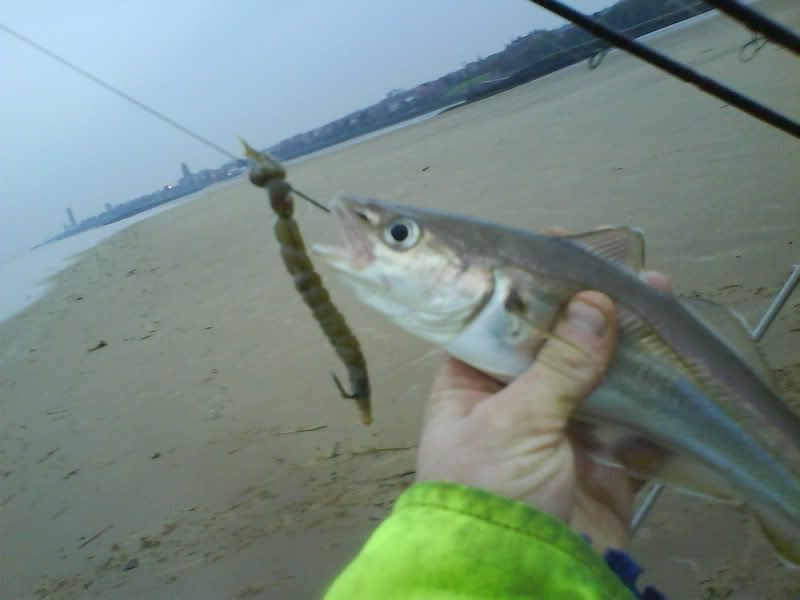 An ok session, and promiss for the winter.
STELLA was calling me so i left smiling.
Happy days.