After watching England go down fighting last night and also with EFC'S defeat yesterday it was time for something good to happen.
We all arrived on time at the Warf which is probably a first and set off out into the River in Darkness at 06:30am. Ocean Stars new engines are fantastic and she really moves.
Waddy was in first and reeled in the first Thornie 5 minutes after the first cast. Martin was also into a nice PB 10.5oz Thornie.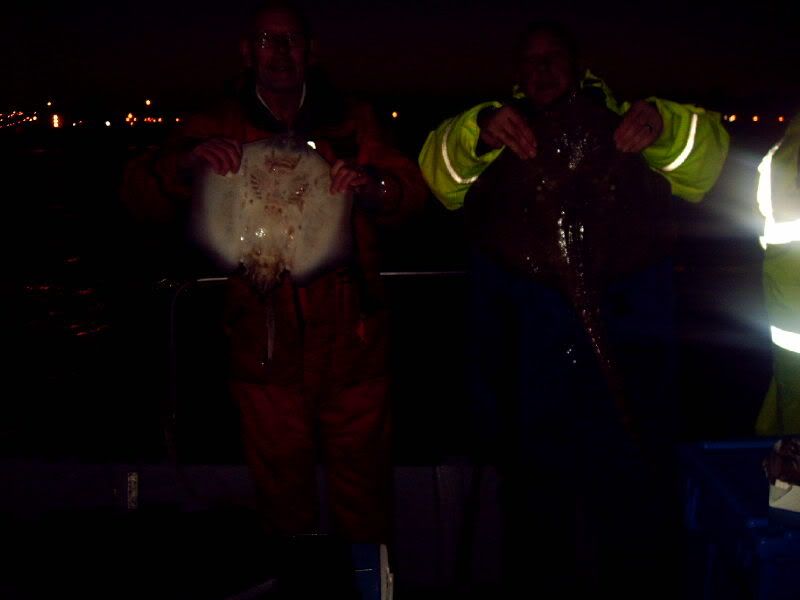 This was the beginning of one of the best Boat trips I have ever been on.
The chuckle brothers where soon in again and 2 more thornies where proffesionally netted by skipper Steve.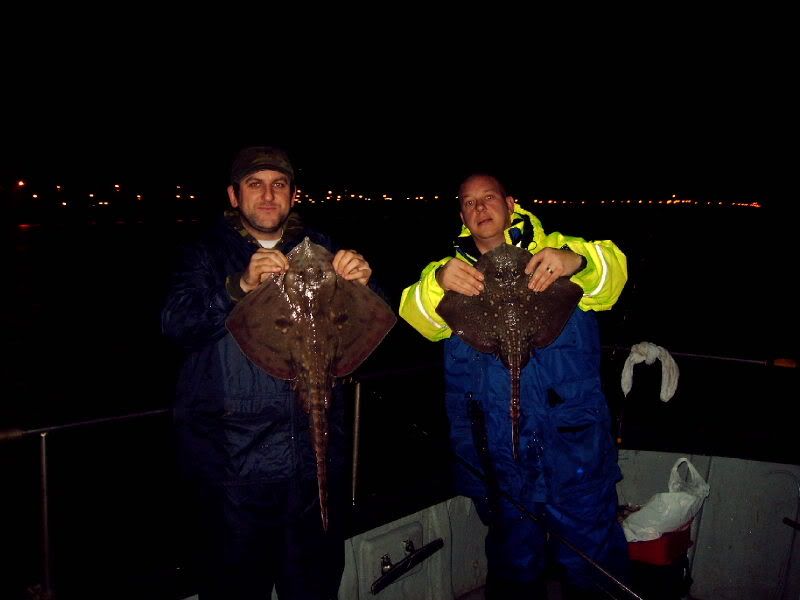 Nige followed with a doggie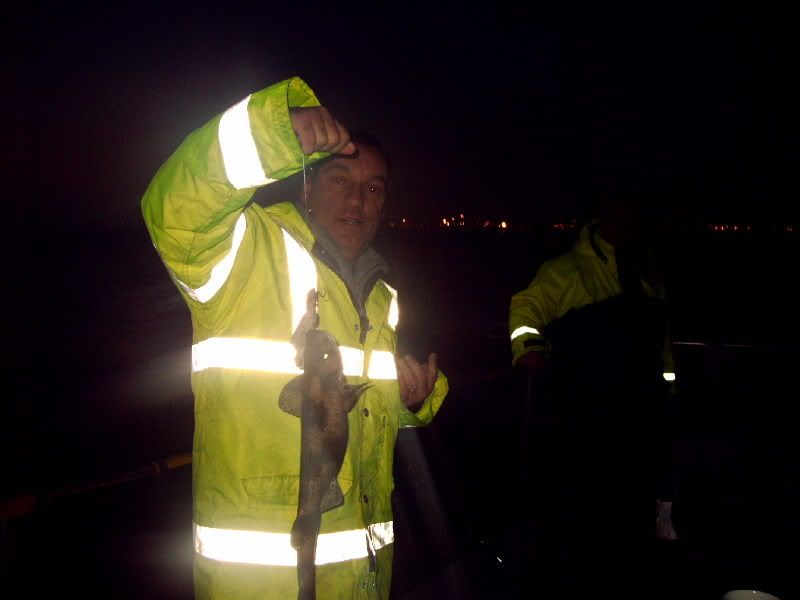 Then I lost count and track of who was catching what
Johns turn
Then Jeff
I was beggining to get worried until this 10lb 8oz PB came in.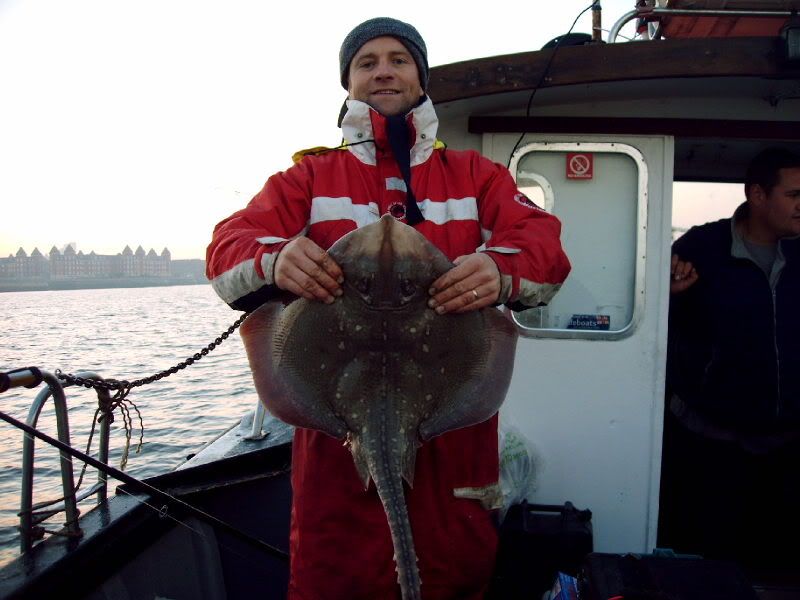 I followed this with 8 more thornies the smallest at 6lb plus.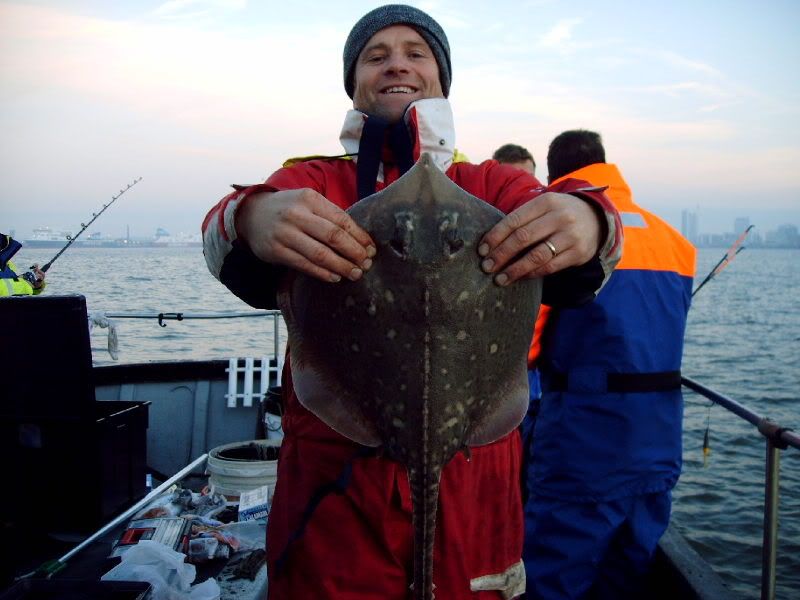 After a sandeel and a couple of tips and a rig Joe got his first and PB
Then Nige got his.
More followed and I even caught one on a dab rig using size 1 hooks. I was devistated that I never caught a dab
Jeff and john hooked the same fish
Martin had a coffee and a chat and then reeled in this 8lb Codling.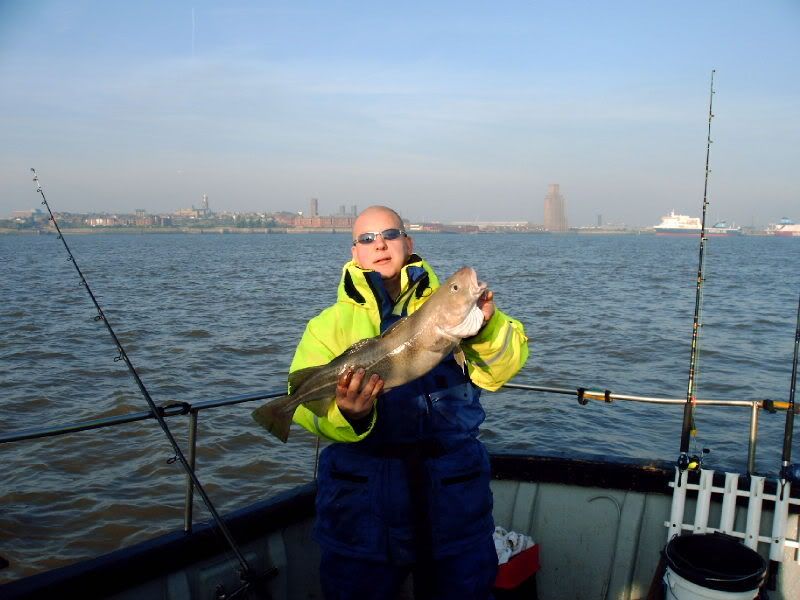 He was;nt a happy man honest
Jeff with another Thornie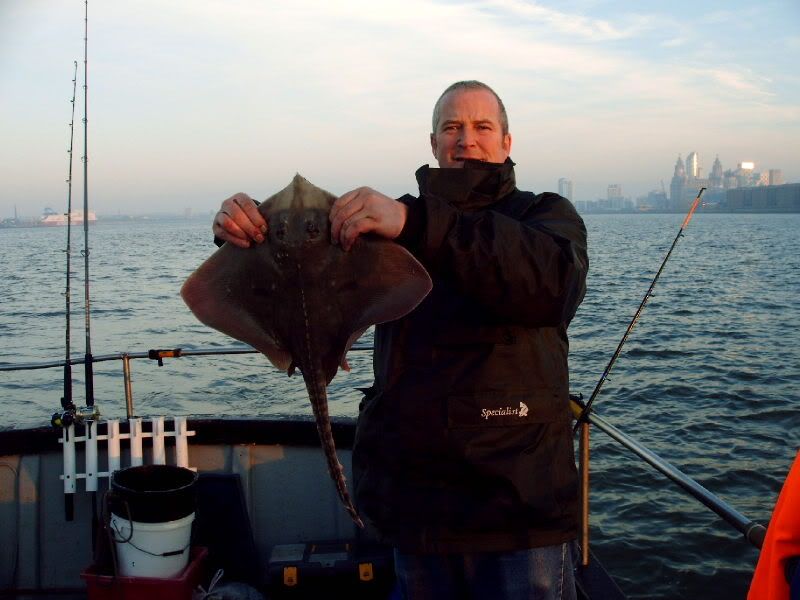 No blankers in site and and a fantastic day.
The finally tally for the boat was 36 Thornies, 6 dogs, 12 whiting and martins Mr Cod. All in 5 hrs
A few more picys