Todays match was run side by side with the WSF Summer League final match. Kammy picked me up at 10.30 on the dot.....
On the way down, we did the usual stop off at McD's. With Dave being on a diet, he only had 2 sausage muffins and a bacon muffin to wash it down
We arrived at the "Fort" car park, to see the usual faces and some new ones.
I caught up with the two front runners. As i was giving the WSF Trophy back, i gave them a peek and handed it back to Iain. Middo looked very relaxed.....
Paul was also in good spirits.....
All the other guys were having a good chit chat and meeting the new faces.....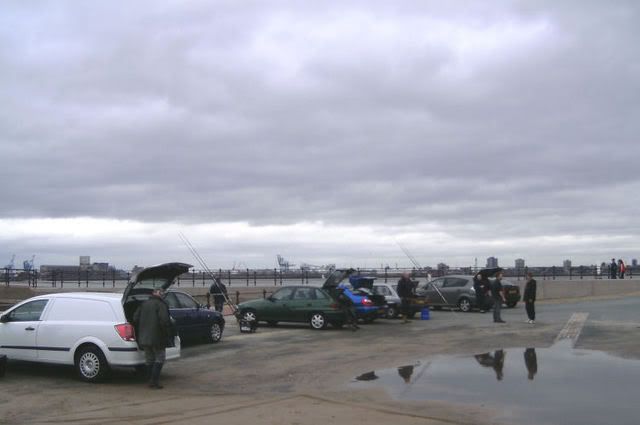 We got on to the beach and spread out.....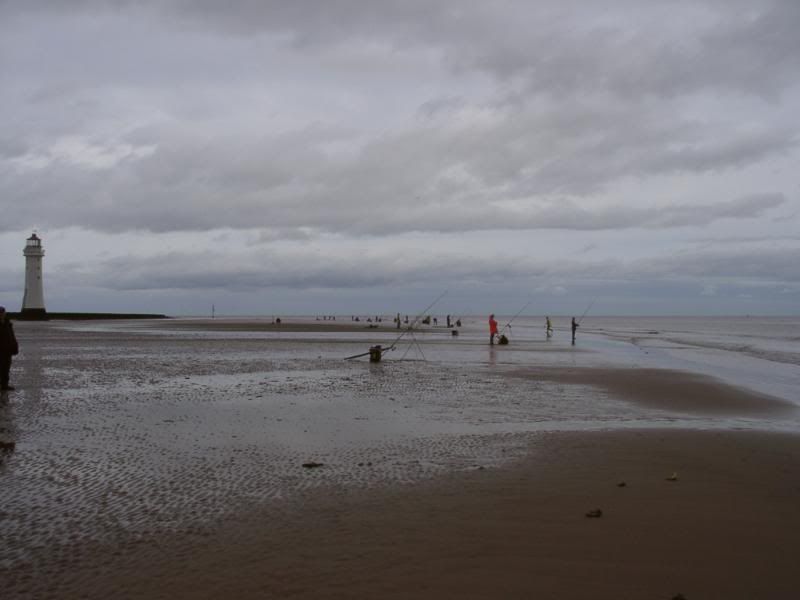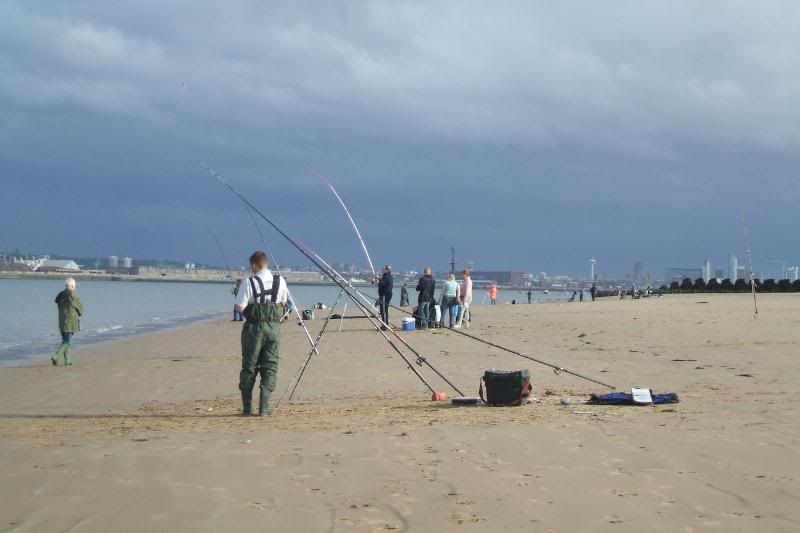 This very rare face appeared, who we knew. He had come to FISH
or was it dancing
......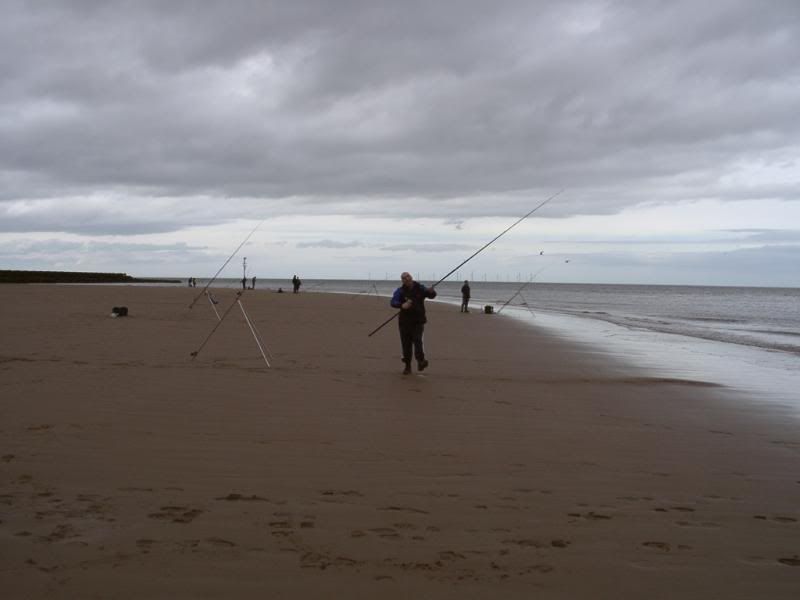 Yes, it was Macman......Must be on the same tablets as Millsy
I caught Ni walking back having weighed a nice Dab...10oz
Davinski had one too but smaller.....
His daughter showed him how to fish for round fish though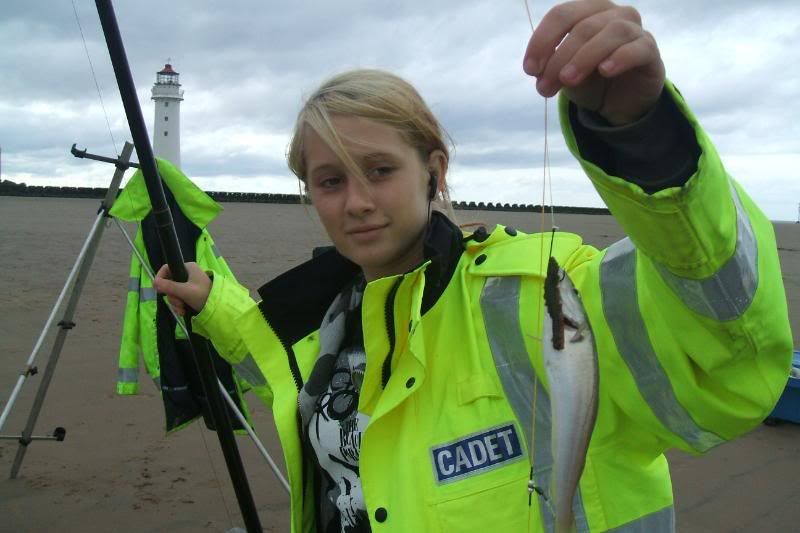 Tony LFC promised he wouldn't keep this in his pocket for the rest of the winter.....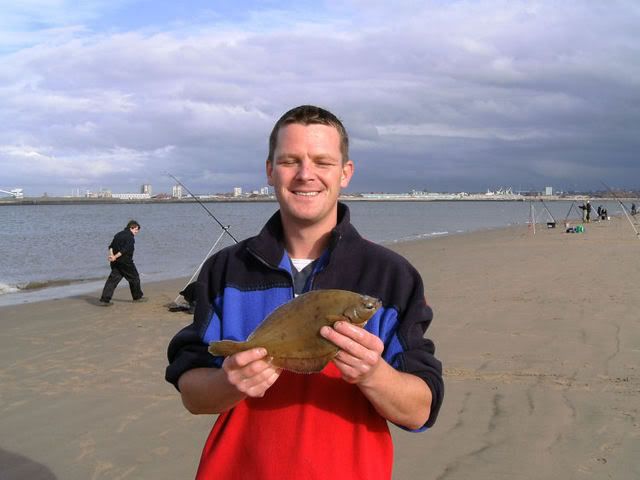 Macman came over for a chat and a moan, Dave was his main target
Great to see him back. Make some more..Eh, chris
The fishing was ok, but, mainly small fish Dabs, Whiting and the dreaded Weever.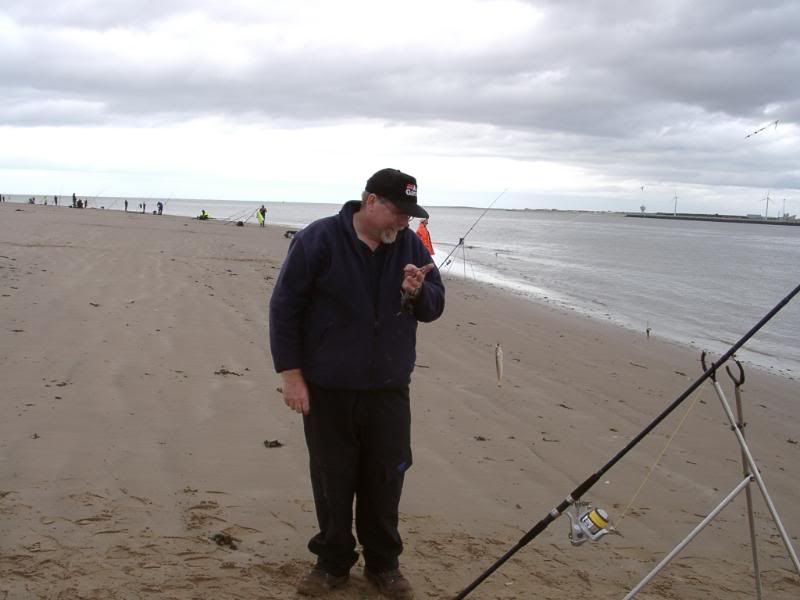 As 3pm came Macman had to go...............See you in a year
I managed to catch a few of these fellas, but the other species were all too small.....
Neil had this.....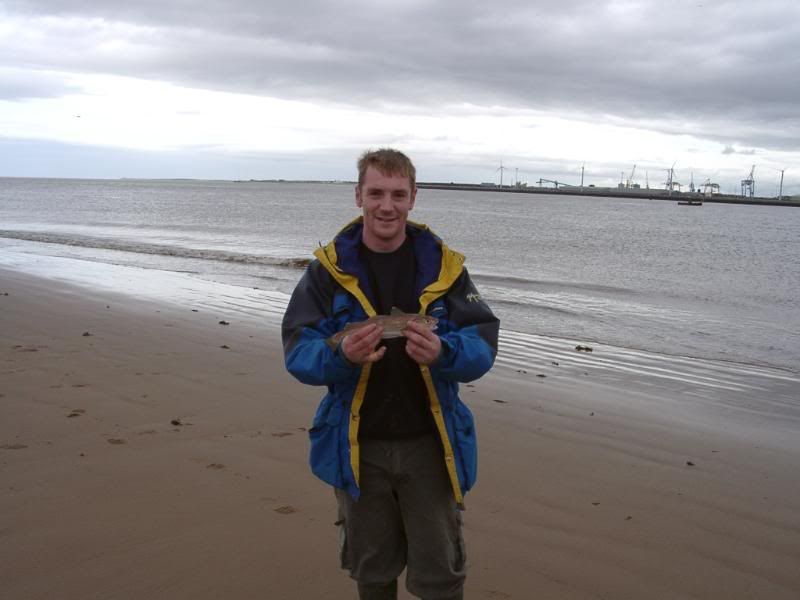 Paul had plenty too.....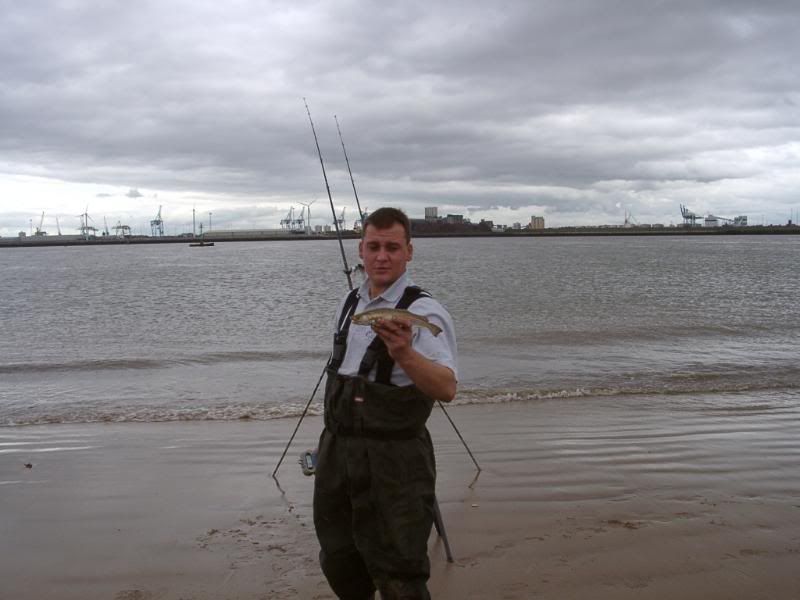 The BLAS boys looking relaxed as usual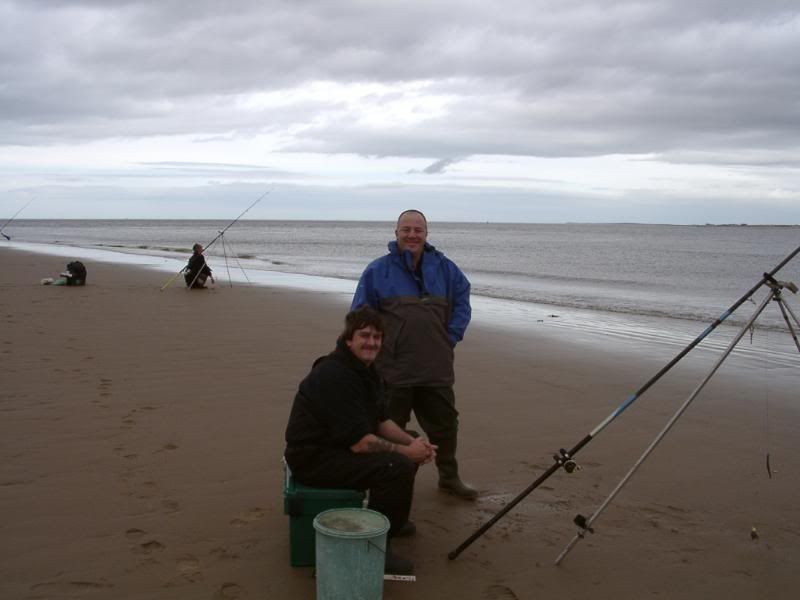 Middo had a micro pouting for the species hunt
......
As the end of the match was called, Middo managed to "Moan" in a doggie at the death.....
But how had Paul done
It was close, middo had one flat and a round. Paul had just the round.
So Alan won the WSF match and got a new knife in the process
Well Done Al
Jeff White took the Moreton Angling Centre prize for 2nd biggest fish ( dog 1:7:8 )
Paul had finished third. But managed enough points to win the WSF Summer League Trophy..........Congratulations
And a Great Big THANKS goes to Iain & Paul for the organization and running of the the WSF Summer League........Cheers