After picking up gruffdris at St Asaph (thanks Dave) we went to Bangor services to wait for anyone who didn't know the way. No one turned up so off to Rhoscolyn.
8 people turned up and we headed off to get set up. We split up 4 each side of the usual inlet.
Fishing was patchy throughout the day, but everyone caught something. Mostly it was Wrasse caught on float/ledgered rag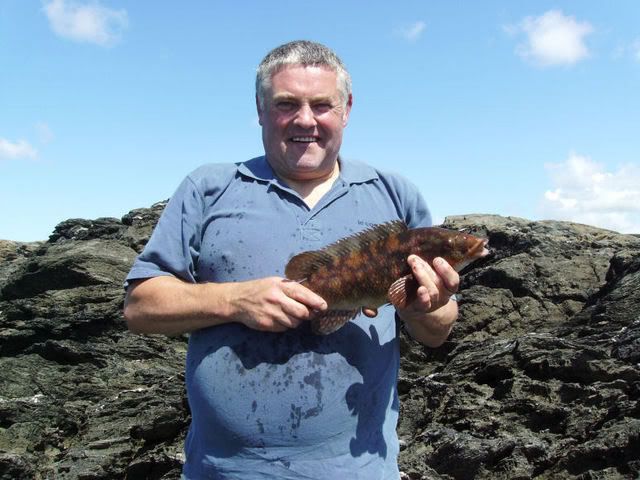 gruffdris with his 1st ever
Paul decided to have a go at spinning and gos a couple of Launce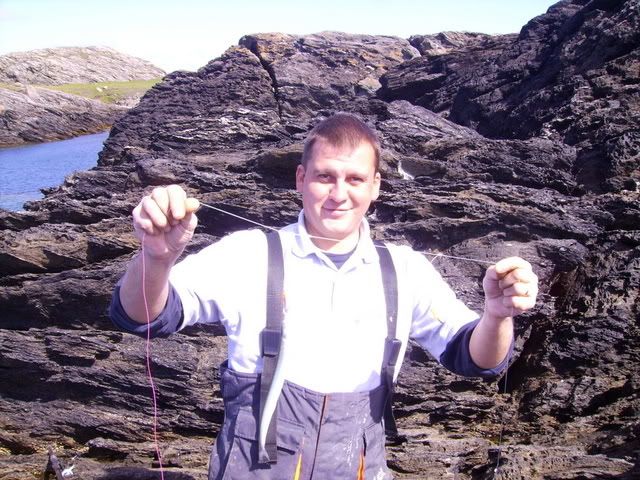 Davinski was catching them 2 at a time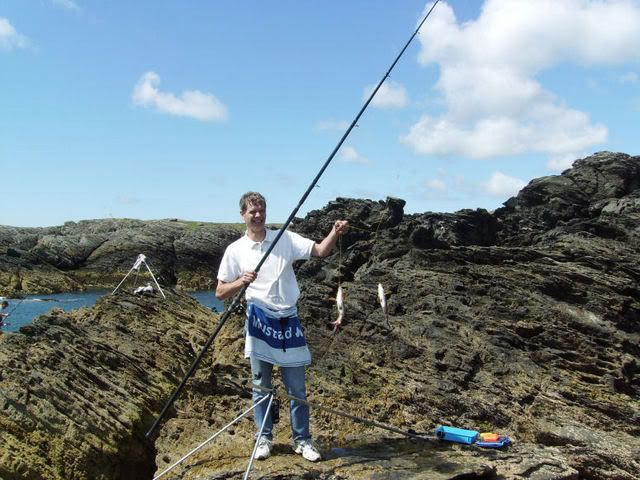 I had a few medium sized ones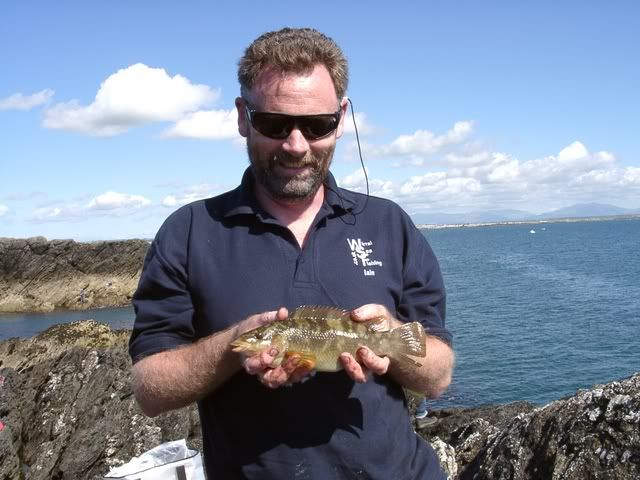 But Mic Mac was getting the biggies, this was 3:14:8
Some more photos from the day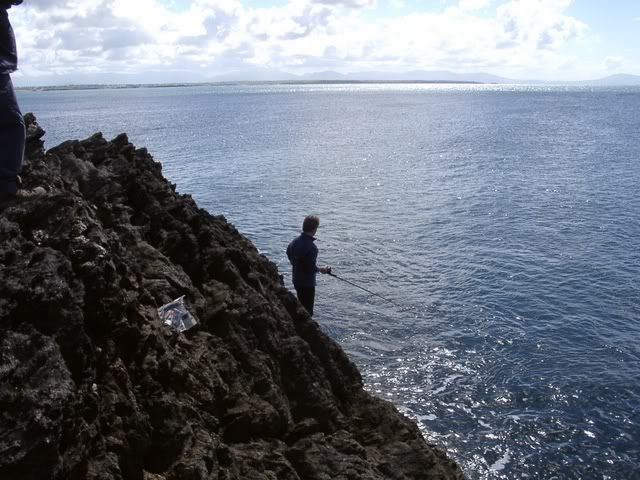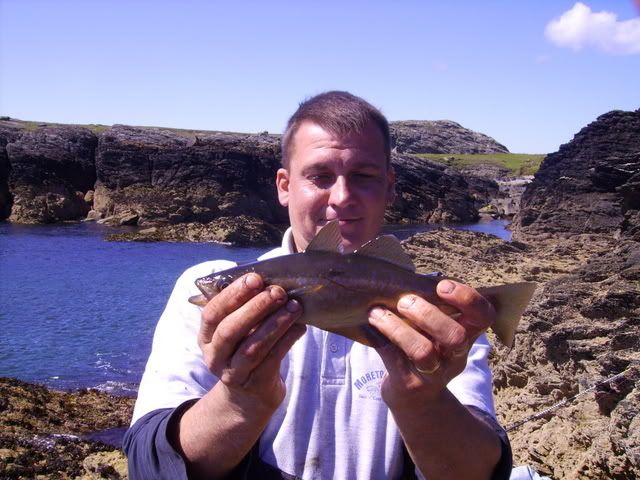 Gruffdris won the Moreton Angling centre spot prize for only getting 72cm of fish.
Iain