Weather for once turned out nice so me, Andy and Allen thought we would try formby for a hopeful Bass.
Each armed with a bait pump and a light rod we walked out about 40mins before low and started digging/fishing.
I was in first after a pityfull knock on my rod resulted in a pityfull eel ohh well at least no blank for me!!
It was very slow.... for about 2 hours or so, then about 2 hours or so after low water i had my very first Bass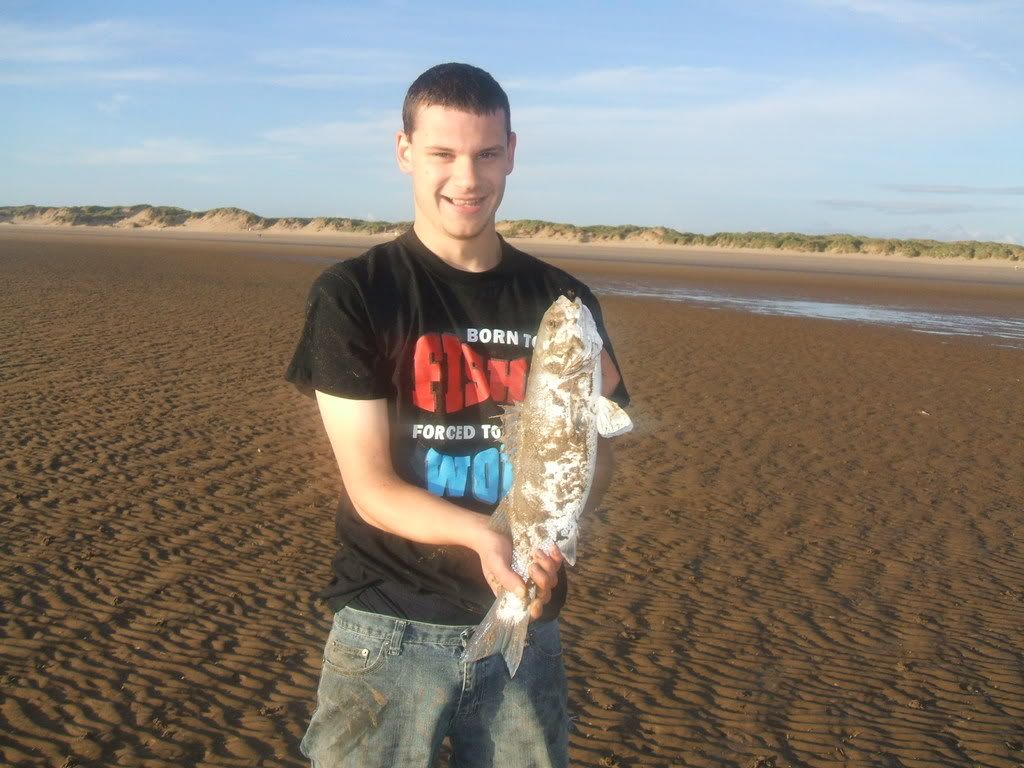 A 3.5Lb little beauty, i then cleaned it off properly when i got home!!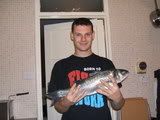 Night time started to fall, Andy spotted a nice deep gulley.
Allen ran to the hotspot before me or Andy could get a sniff
And it paid off!!!
A lovely 4Lb!!!, a pound for every year since his last one!!!
We fished for about another half hour or so with nothing but decided to get off, call it a good session and have a go in Wales tommorrow!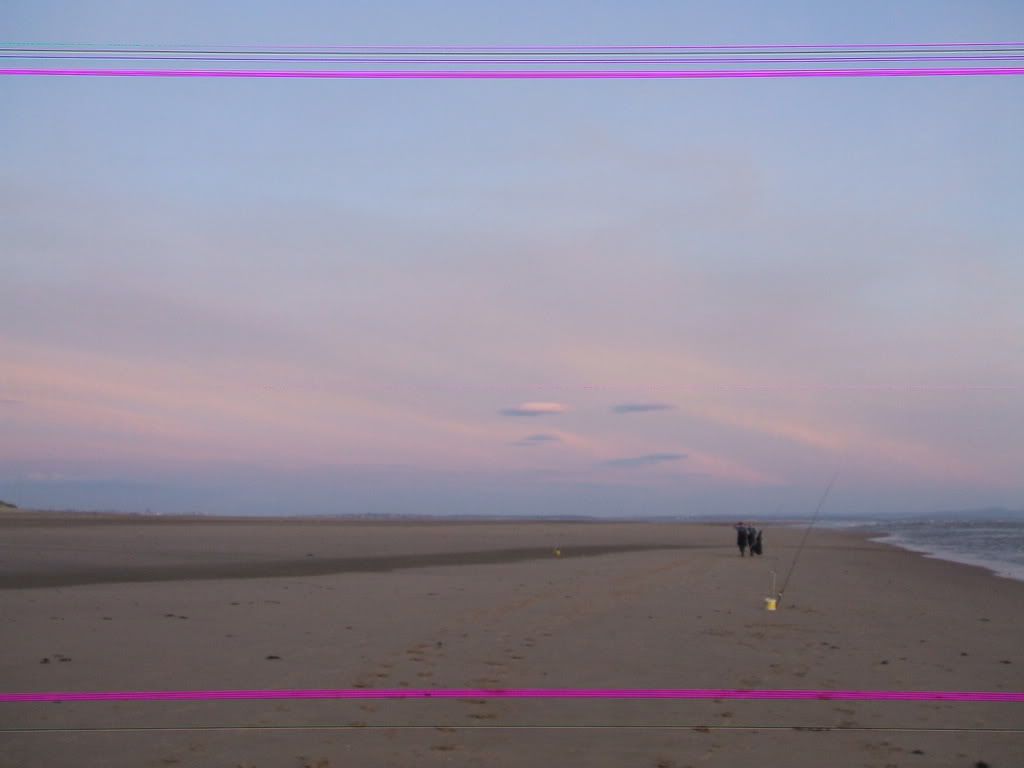 (sorry about the pink lines on that one carmera batterys on way out!!)