Hyped up with the prospect of a 10 hour trip, our kid (Martinmoreton) picked me and Tony T (Gonewiththewind) up at 5:15 and we made our way over to the island.
We found the port and waited for the skippers and the rest of the lads to turn up.
Eventually we made our way down the dead scary ladder and onto our boats.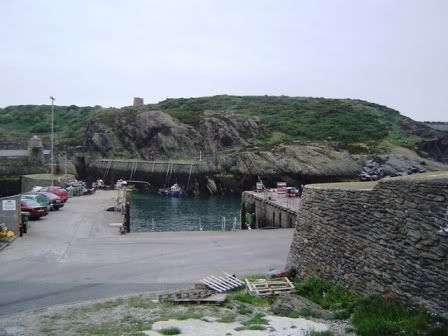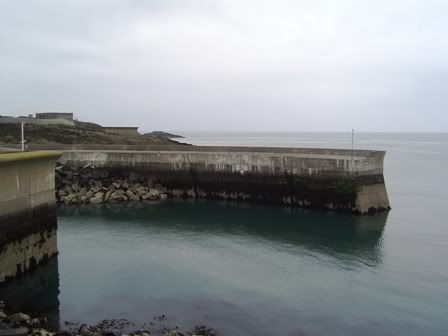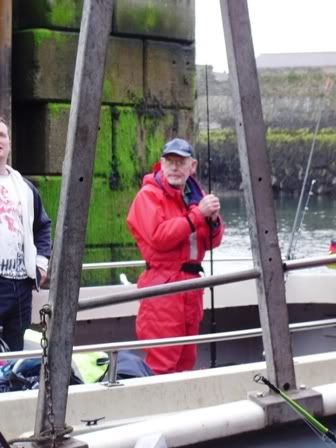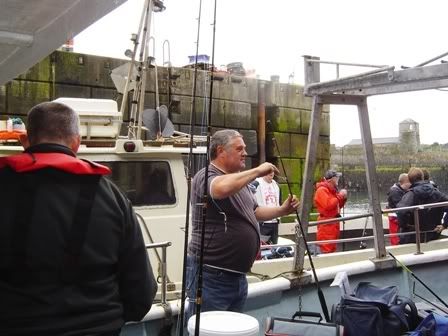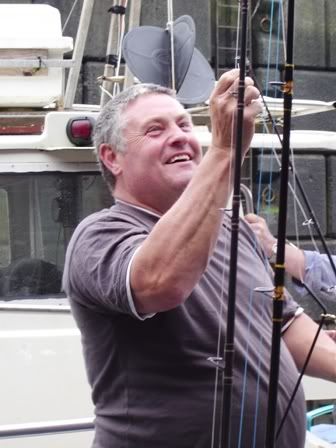 The plan was to drift a few wrecks and try to get the pollock and coalies to take our black and red jellie worms.
Most of us hand't drifted before (ahem) and it took a few passes to suss it .
Jason soon had it figured out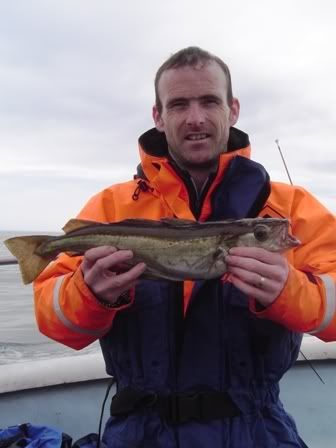 Jeff managed a cracking coalie (no pic) and even I managed to blag one or two.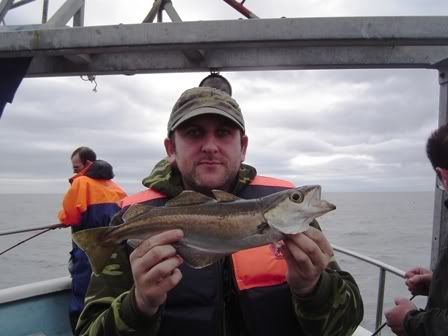 Next up was the mighty Moaning Alan Middleton who actually bribed the ocean with 10p for this fish!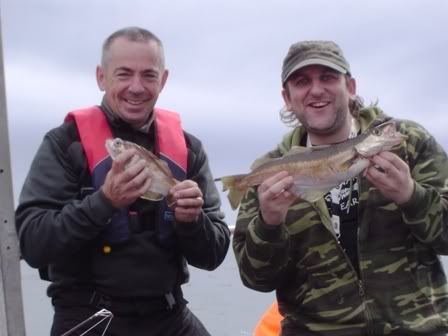 Chillin between wrecks.....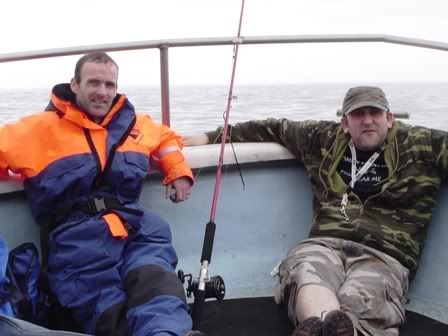 After doing a few hours of wrecking the fishing wasnt great and some of the lads still hadn't had a tickle, so we decided to move off and try for some rough ground action.
And Jeff was driving
We anchored over rough ground and set about seeing what was around.
I dropped a baited hokkie in the hope of a bream and scored a nice big mackeral straight off...this would have been a good sign if it hadnt been 1 of only 2 that come up all day (Mido got the other).
Tony did something similar and come up with the cutest gurnard you ever did see.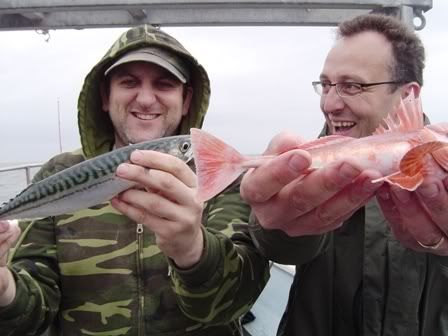 Mr T had all the gurnard under his nose and pulled in some nice specimens, including a nice grey and and a much bigger tub.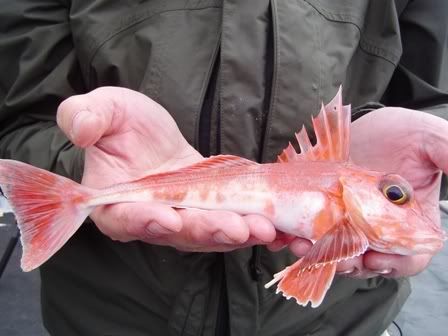 Stuart wasn't having much luck until he got his rod bent good and proper by this cracking smoothie!
The LSD's turned up and everyone scored a couple each which kept the sport moving nicely until their bigger cousins joined the party.
Cue........Bull huss.
They we're everywhere (except on the end of Mido's rod
) and seemed to be taking anything on offer.
Then this bad boy gave me the best scrap I've ever had and my biggest fish to date (11lb odd), plus the heaviest fish pool
With only a few hours remaining we headed back to the wreck to see if we could finally tempt some of those huge pollock, alas....the same story as earlier in the day and we only managed a handfull more before making the long journey back to port.
A cracking day out with some of the best fishing buddies a bloke could wish for.
Well done and thank you to everyone on both boats for making it another successful RAFA boat day. And a huge thanks to Phil for nearly having a nervous breakdown organising 2 boats...hip hip hooray!!!