Had the op0rtunity to stay in the old butlins site for a couple of days foc with the mrs and kids, can't stand the place but with a chance of a spot of fishing i was persuaded to go.
The better half wasn't to hp to see the rods where coming with us but hey, thats life.
Took her shopping and the like so managed a few hours in the evening, high water was about 11 oclock so decided to fish low water up.
Picked some rag and mack from the shop in the town.
Along with me and the lad came the our kid who fishes annualy and can't remember the last time he caught anything and the nephew.
We decided to go along side the rocks.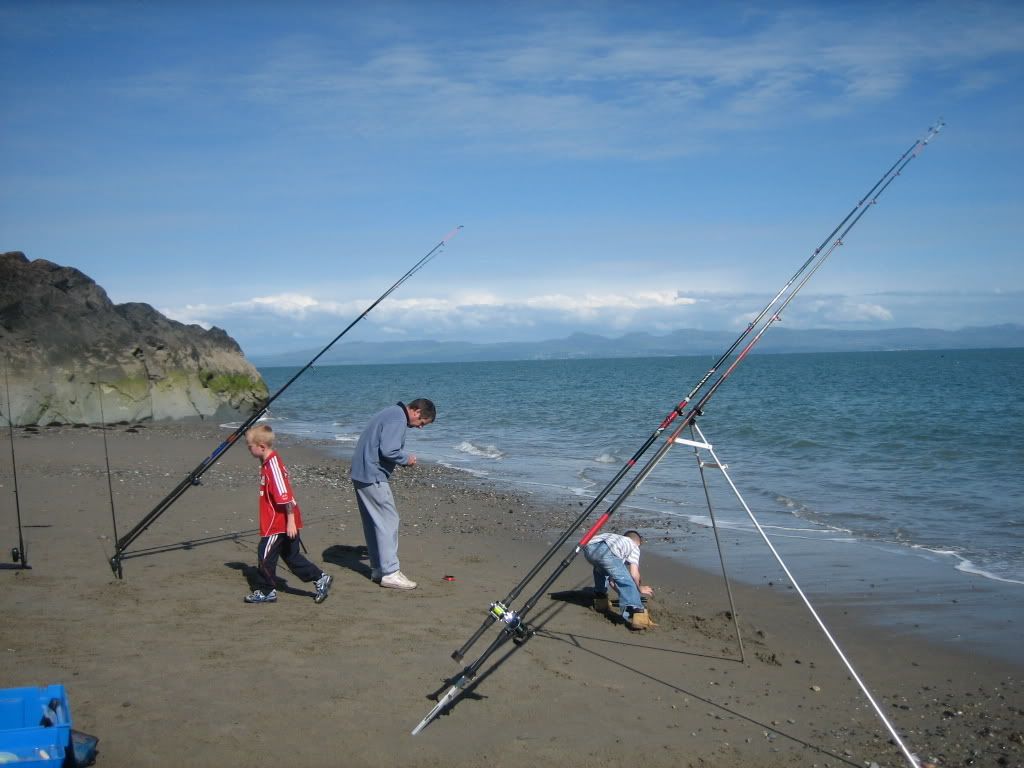 Within minutes of the first cast, brought in the inevitable dog,
no blank for me.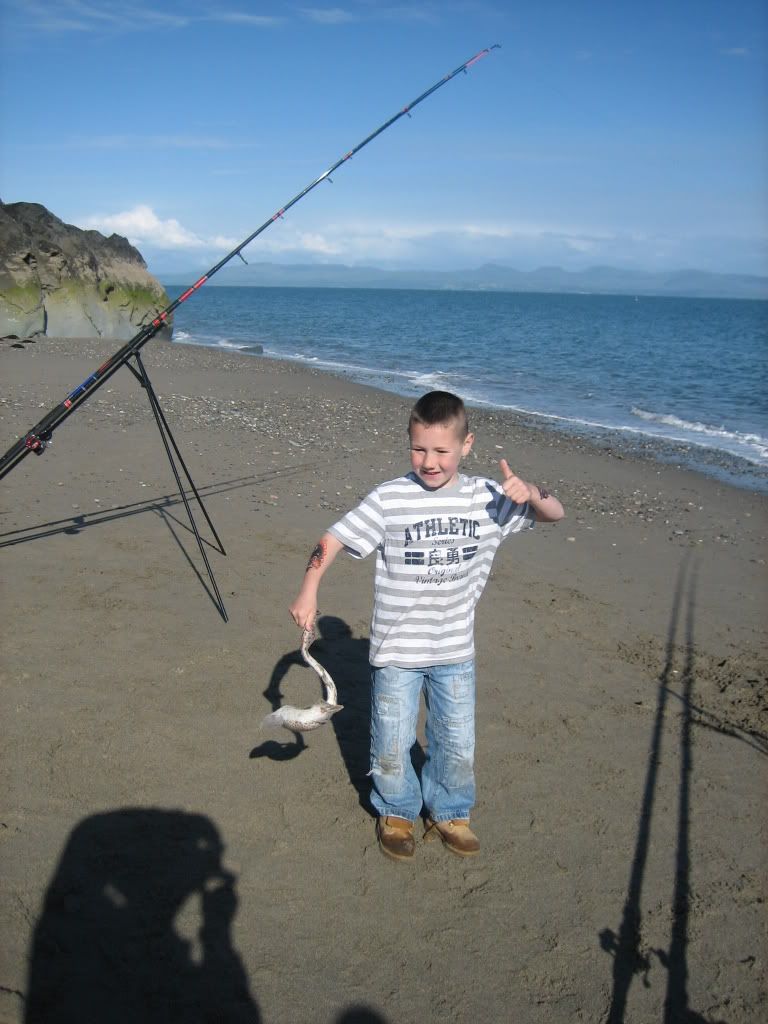 Rod No 2 had been out for 10 minute and resulted in baby spider crab and another dog.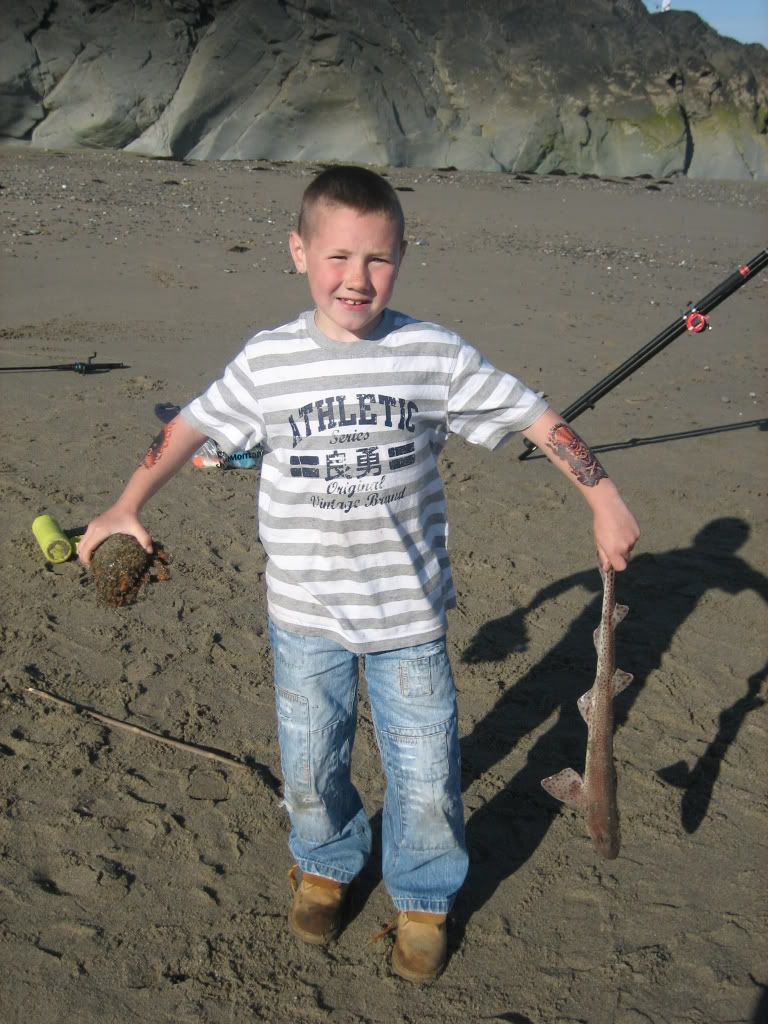 The action on my rods was constant with dabs and dogs, it would have been getting tedius only the bro had yet to land anything
"it is not enough to succeed but everyone else must fail"
Then i managed to land this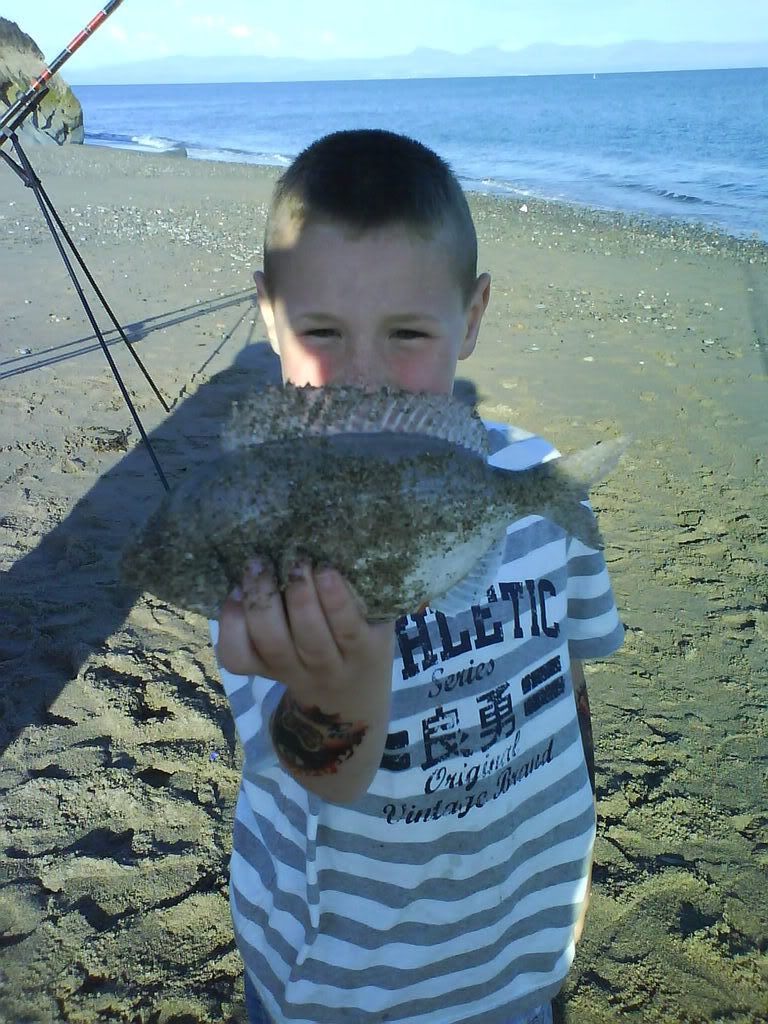 and then this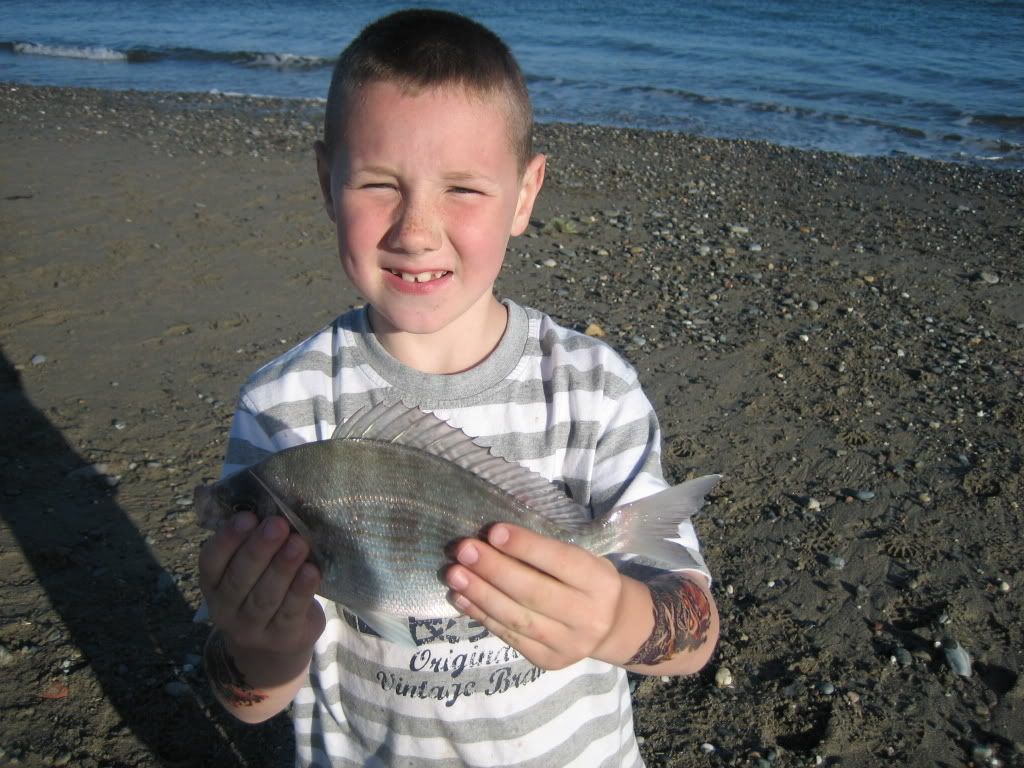 As i was basking in the glory of my first bream catch, the inevitable happened, with the bro being a spoil sport and landing a dab
By now the shadows were getting long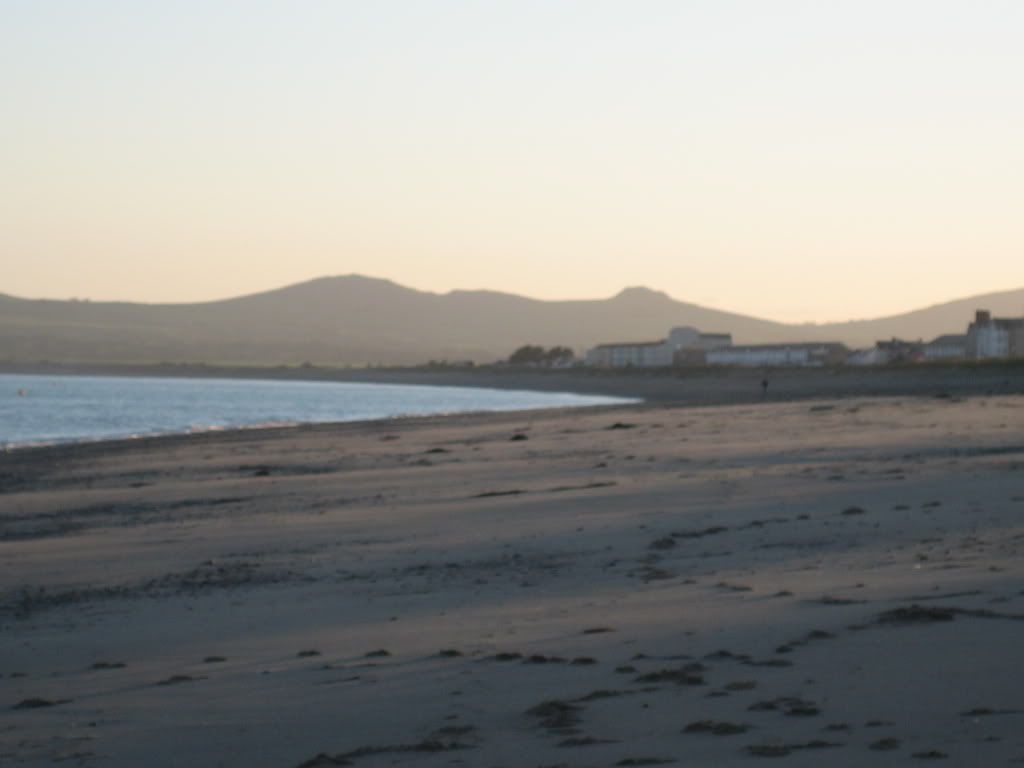 and we headed to make last orders.
An excellent few hours with the bonus of a free lunch.