Llanbadrig, Map Ref 375 947
As you cross onto the island on the A55, take the second junction off labelled Amlwch A5025. Follow the A5025 past Benllech and Amlwch to just before Cemaes Bay and turn right at the junction with the sign for Gadlys hotel & Llanbadrig. Go past the hotel and follow the signs for the church. Park in the small car park by the church. A short walk will take you down the rocks to flat places.
Llanbadrig is deep, rough and weedy in parts. Expect Pollack and wrasse upto 4lbs for most of the year close in by float fishing. If you have a good distance cast you can get rays. Winter brings doggies, whiting pouting and ling. Congers can be got all year.
Llanbadrig is named after St Patrick (Badrig being the welsh for Patrick). The church is built on the site of where St Patrick's original church was and it was from the rocks below that he sailed to Ireland to convert them to Christianity.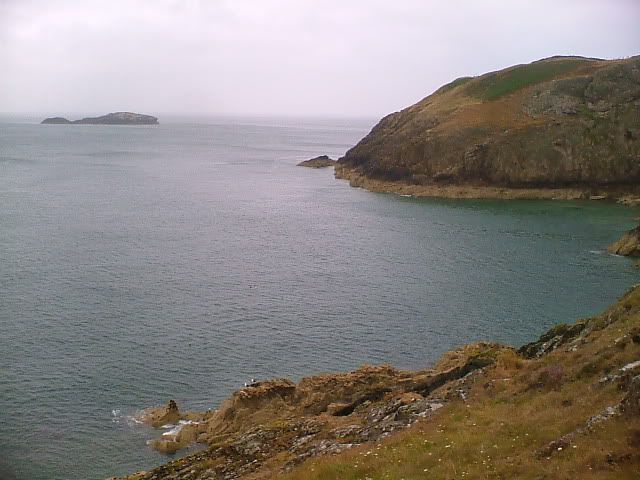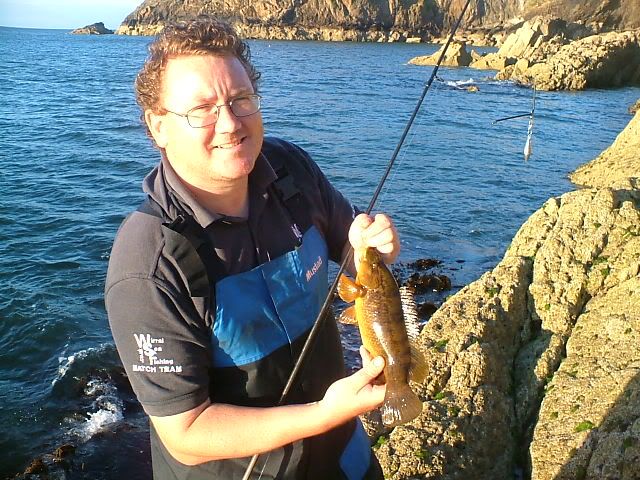 Fishing Reports from Llanbadrig
28/12/2006
25/11/2006
29/07/2006
29/07/2006
06/05/2006