We were itching to get away from local fishing spots and last weekend made the decision to take a trip to the island. The Prawn is the venues man – I do bait and butties!
What was going to be a Sunday trip turned out to be Saturday (Masters is on Sunday and it's a tradition for the Prawn and his bro to do a bit of male bonding over a few pints with a bleary eye on the golf
).
MicMac and his bro Andy were also on a male bonding trip to the island, so I was official girl gatecrasher on this trip
.
If you pick me up and spin me around, I never have a clue where we are
so all I know is we went to a place called Ringbolt (actually I never have a clue where we are anyway
).
We arrived around 5.30 and found Mic and Andy already there (Mic can pick up his post on the first few hours).
The Prawn was having a right royal faff, so much so that he took himself to one side on several occasions to have a word with himself
I meanwhile was set up one bait out in the water (20 yards – about my max casting distance!!!
) and Mic set me up with a nice little storm sandeel thingy for spinning. First cast and a nice little Pollack – 8oz. I was made up as this was my first fish in about 2 months
(note I am wearing a T.shirt.............proving I do actually on rare occasions brave the elements).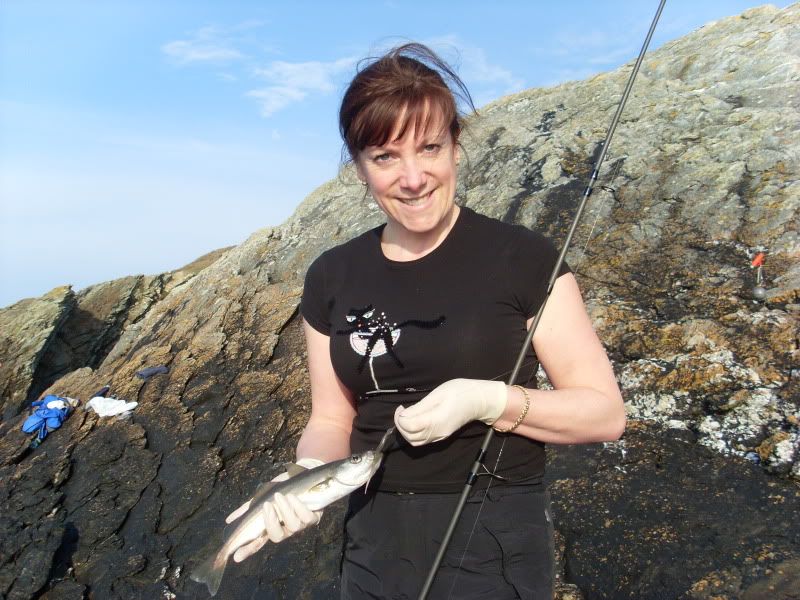 2nd cast and with Prawn still mumbling to himself, I got another one – 7oz.
I was losing count of the number that Mic and his bro were bringing in.
He also reeled in this little fella (one of two for the day)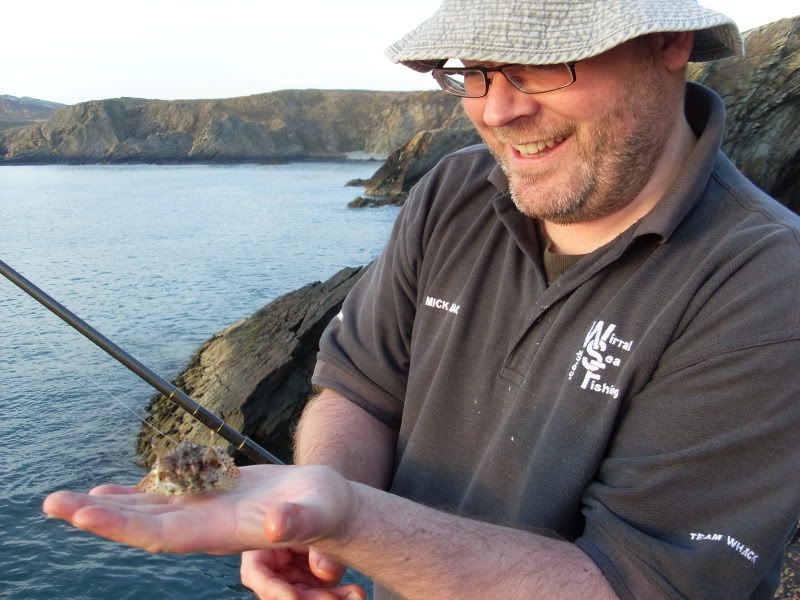 Prawn got in to his stride as dusk fell – no luck with the spinning, but the best was yet to come for him. Lovely sunset too.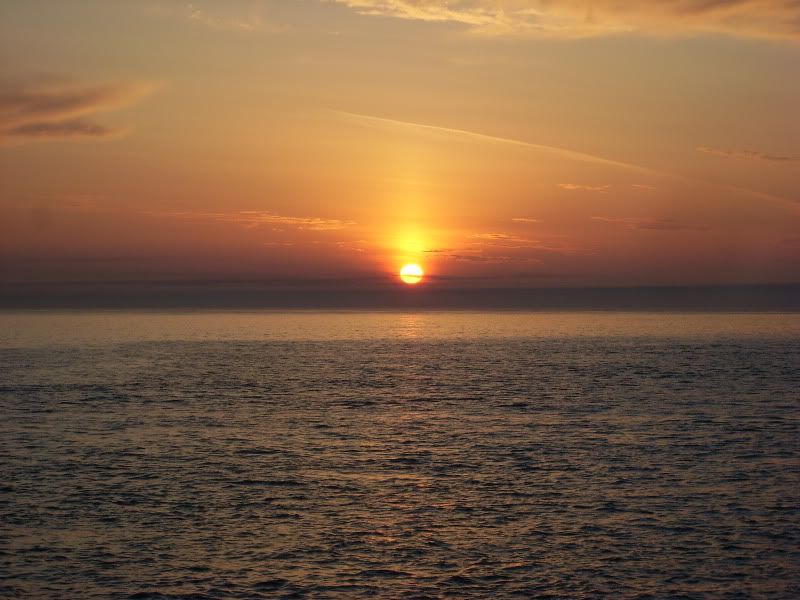 It was getting on past 10pm before the rods started to see any action (all except mine anayway). Andy, pulled in this mean looking crab - one for the pot!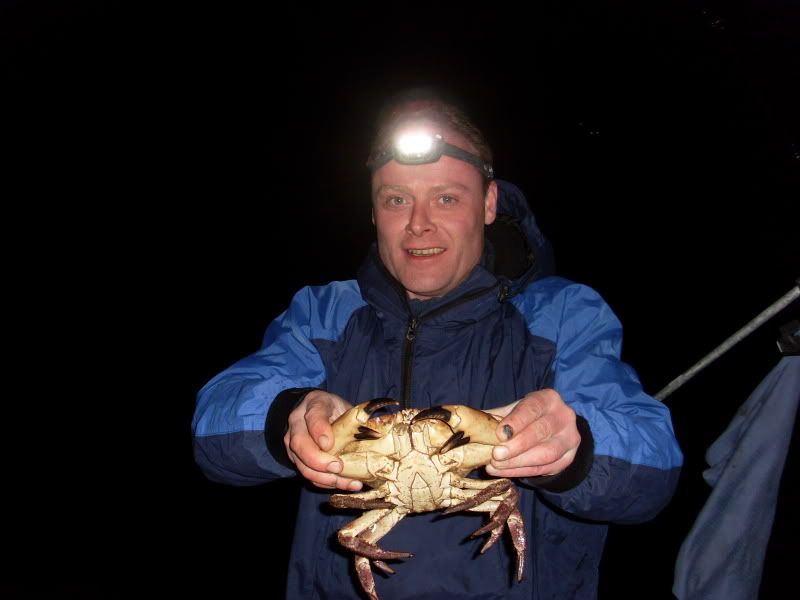 Then the dogs started to play
Shortly after Prawn landed his first new species – a Ling.
Lovely fish circa 2lb, then another dog. In the meantime I was busy losing my 3rd rig. Mic reeled in another dog.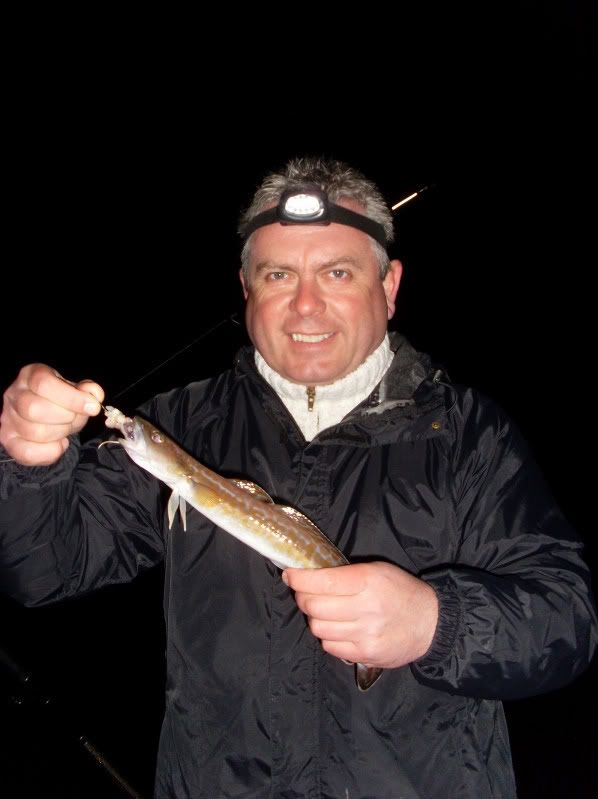 Then the Prawn was in again, another first for him with a Conger 5lb 3oz (his first ever)
. Doesn't he look pleased with himself? Another box ticked for the species hunt.
More dogs for Mic and then not to be outdone, he also landed a Ling, this one bigger again.
I lost rig number 5, so as it was nearer midnight, I put my toys away while the boys had a last cast.
We left the mark shortly after midnight. A cracking evening's fishing at a lovely spot. Defo a venue worth a few more visits.