Mainly went to stock up on worm on the big tides but the rain came with a vengeance, didnt bring much bait so risked walking out, millions of casts but all mixed up, difficult to find black from blow & loads of tiny worms as well.
Managed about a 100 mixed with some very big blow amongst them & got set up for a couple of hours over high tide, wind in your face from the west & a bit of white water so it looked like a chance of a fish, 2 hours later, Zilch, Nothing, Buggerall.
Decided to have one last cast while I made a brew, yippee, reeled in this monster.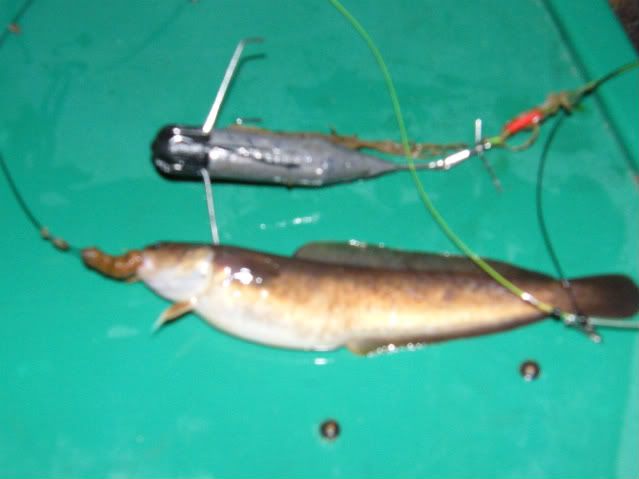 Fresh bait & chucked it out again, brought in the other rod to change the bait & Hey Presto.
Looked at the first rod & I was sure it moved so had a look & !!!!!!!
It liked me so much first time it came back again.
Chucked some fresh bait out & guess what .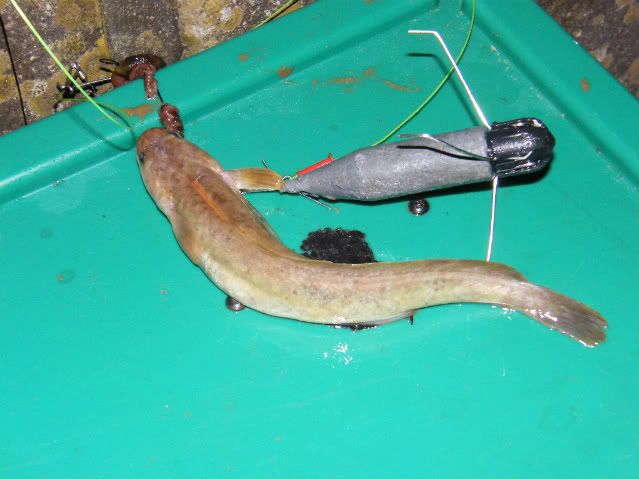 I think we are officially engaged now.
Well that was it so it was timeto sort my luxury motor home out for the night & get some kip before going to get some more bait at 5am.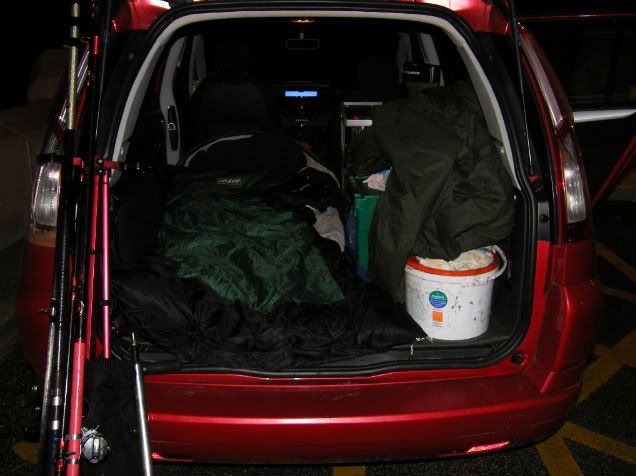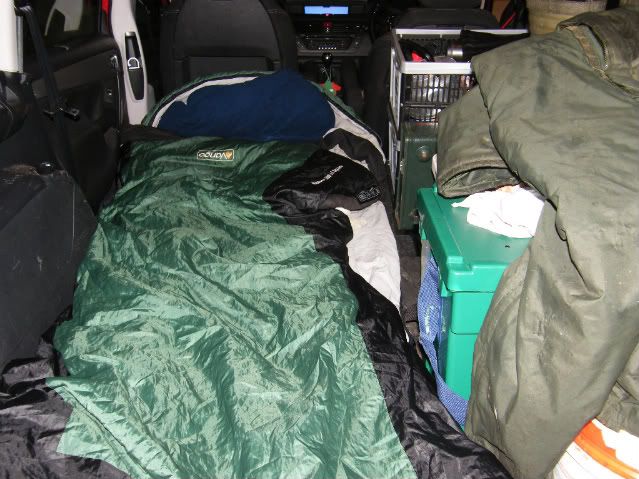 Woke up in time but it was raining that hard I decided I already had enough & went back to sleep.
Got up for the dinner time HW but the wind had turned & was now Easterly, water was flat calm & the fishing was what you would expect, Carp.
Strolled out for PM low water to get some big blacks & be very picky about which casts I pumped, weather had other Ideas, the heavens opened, decided to keep close to the water & watch for the blacks casting before they got washed away, tried a few as they were casting, Jesus those buggers can shift, so a change of plan, spot them then wait a minute then pump as normal using the hole that remained, bingo, some really tasty worms.
After about an hour the rain stopped & once again there were millions of casts appearing , kept missing & couldnt work out why so tried going shallow & the worms were about 3-4 ins down, bingo, 10 pumps without moving your feet 6-7 worms , came off with another 170 mixed worm.
I was going to stay another night as I still had a pass off Pat to fish but my suit was that wet the car was damp on the inside from it after half an hour so went home happy for a couple of beers.