Picked up Sparky yesterday at 2,set of to dig bait,struggled initially but got there in the end,one hour and 100 lug later we set of for pwllheli,gorgeous night...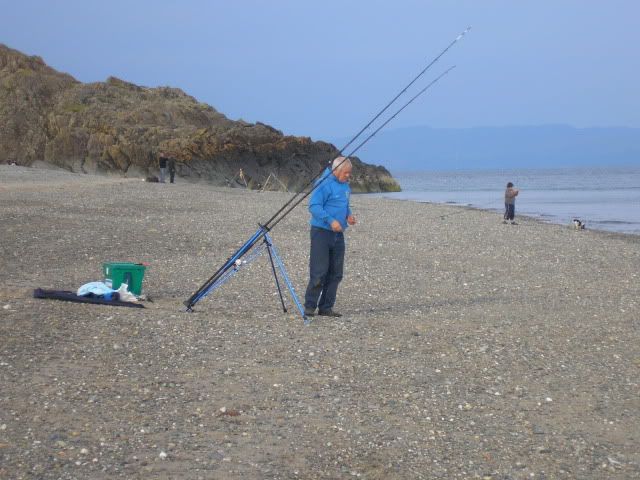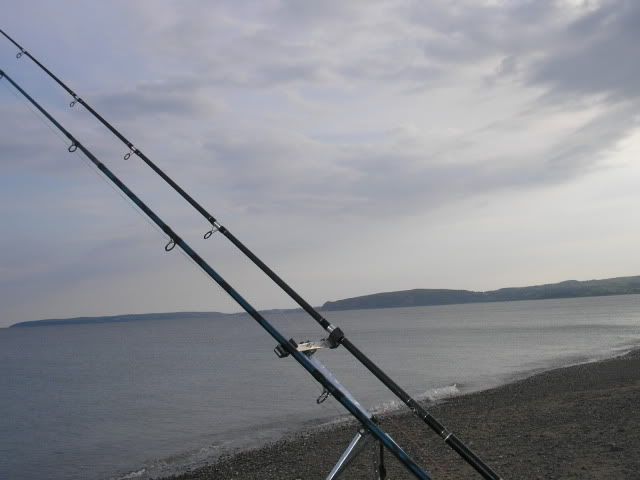 I was first off with the smallest Gurnard ive ever seen...cute tho: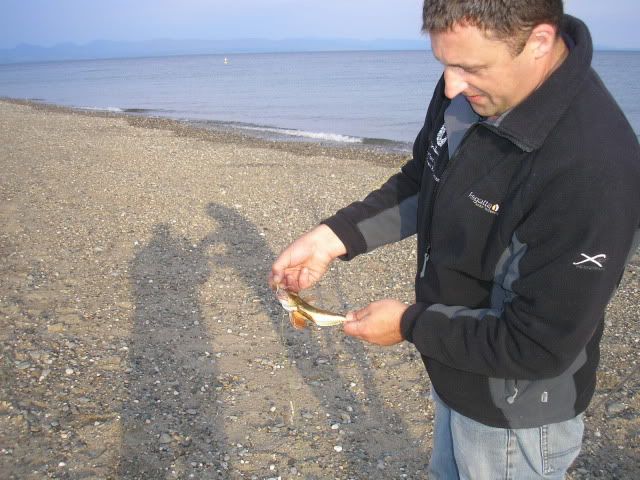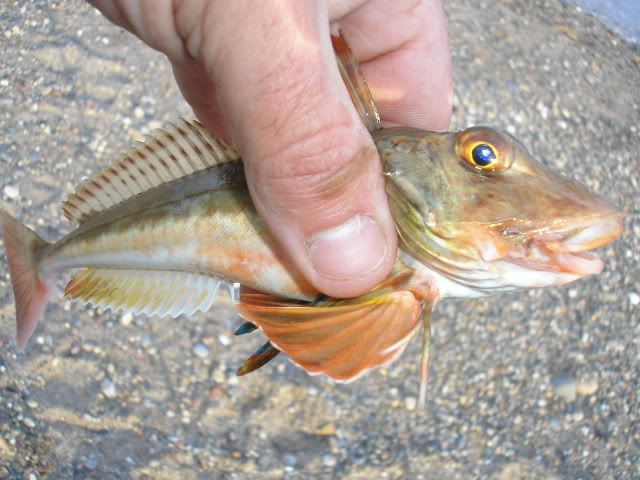 Bites were slow so went for a natter with Sparky,his rod pulled down and a couple of mins later was nodding away,in came the thorniest and fattest thornback ray ive ever seen,about 6-7lb..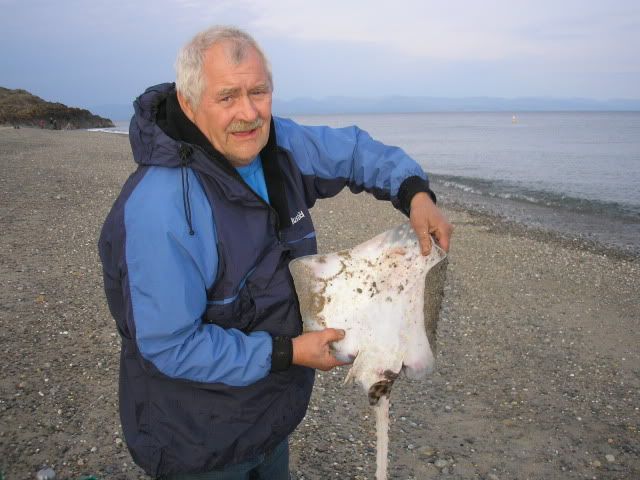 Unfortunately no more rays showed,i had a couple of dogs...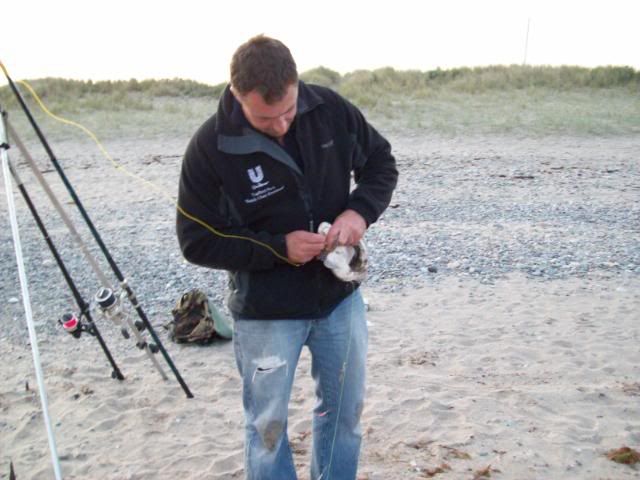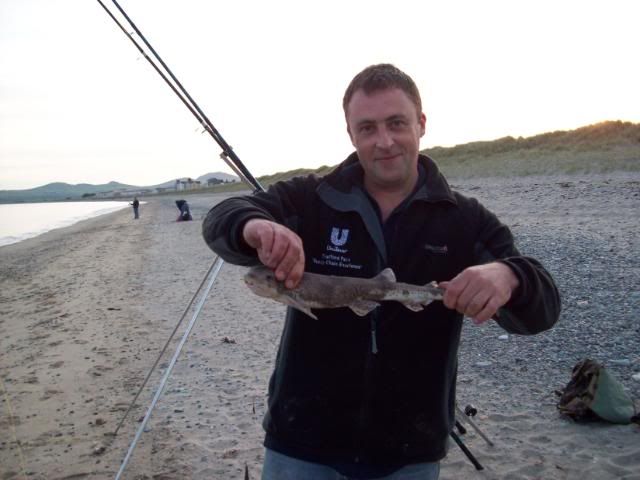 Baits then started getting stripped within minutes...i reeled one of the culprits...had to get Bill to unhook it,i cant go near crabs bigger than my hand..unbelievably it went in his coolbox for tea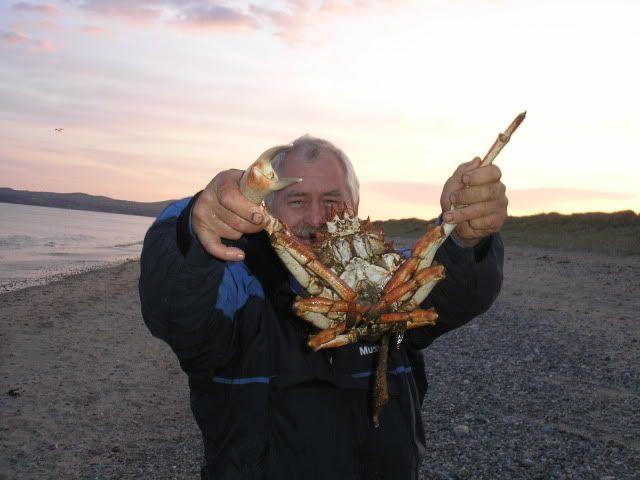 That signalled the end as we both started to lose snoods,packed up and headed off for Dinas,i took the long walk while Sparky stayed at the beach....what followed was the best session ive ever had,16 bass in 3 hours,most around 30-35cm but i did have 5 above 40cm,one of 45cm...some pics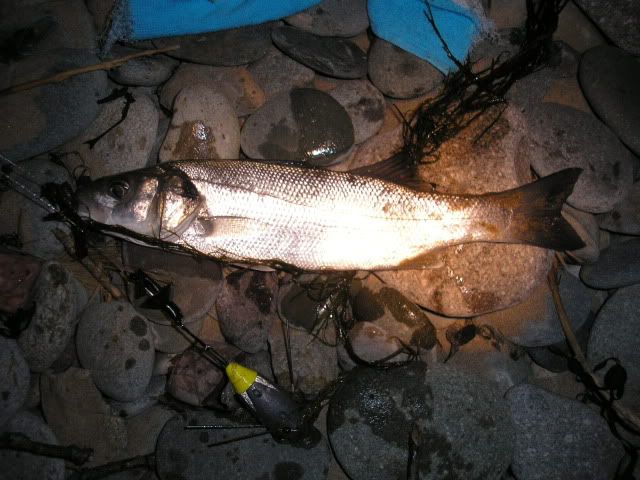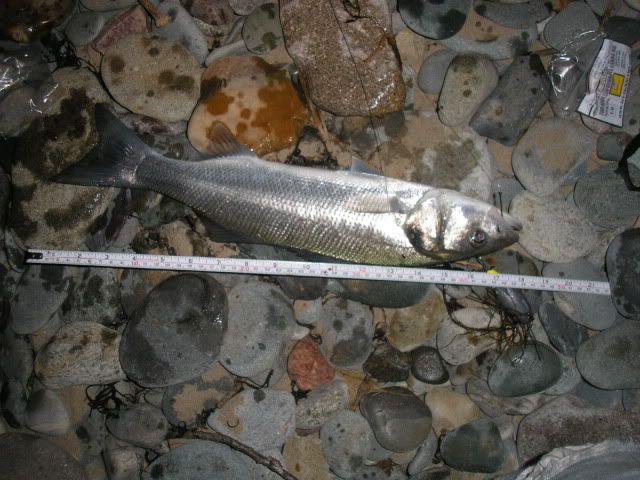 At one point,two bass on one pennel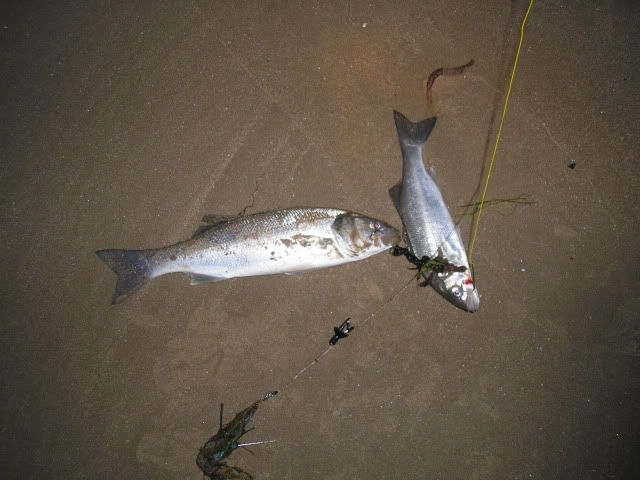 Non stop action....Even when the tide receded and i dropped down onto the beach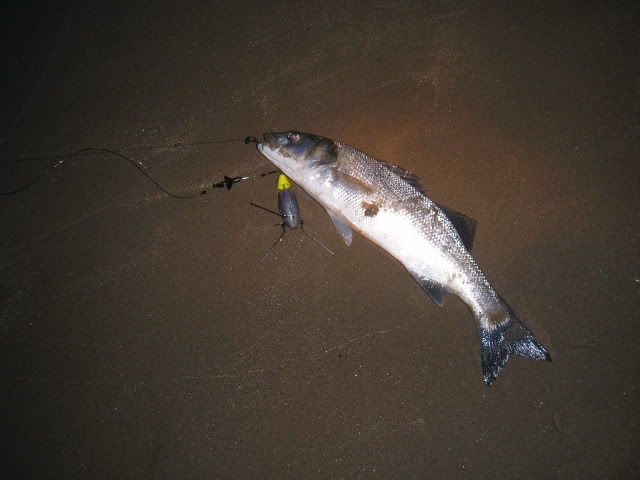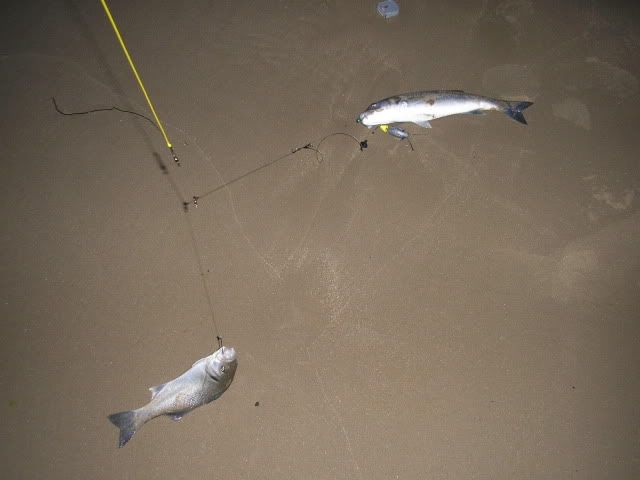 Got back to the car at 2am to find Sparky had had 10 smaller bass and a dog,we kept a couple of the insize ones each.Thats 26 bass between us in three hours,albeit only 5 takers.Great fun tho.Cheers Sparky,great day!