Myself and Bootsy both on nites, so met up at 07.20 to fish a couple of hours on the flood with fresh blow and smelly suey. High tide being about half ten.
Both walked out to water and set up, not too muddy either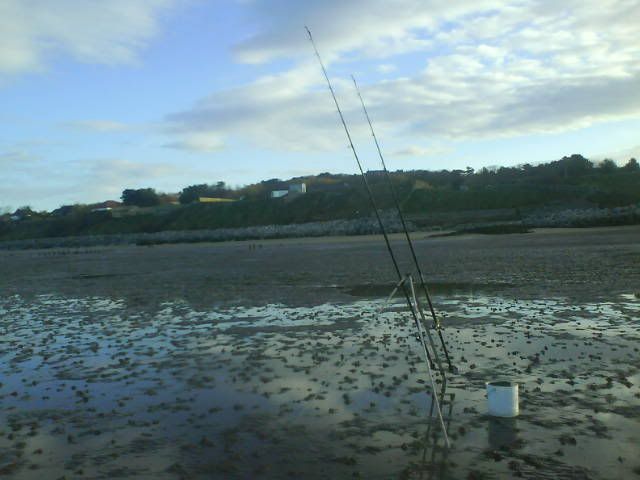 No luck until tide had pushed us right back, and as Middo arrived to have a dabble himself, he became our new good luck mascot as we both caught at same time.
Me, a little 0-10-8 oz plaice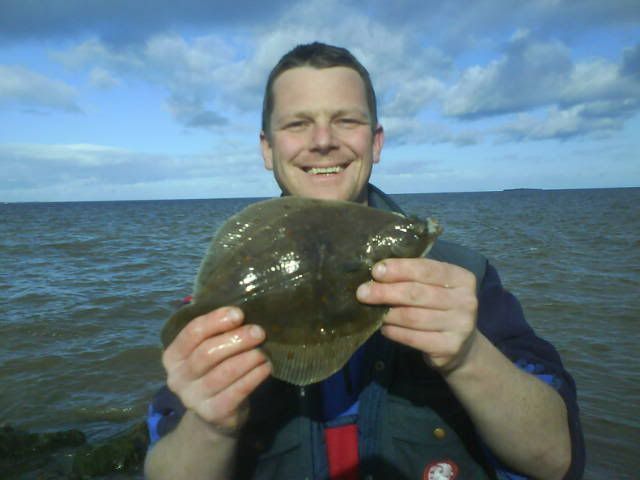 And Bootsy a much better 1-7-8 oz plaice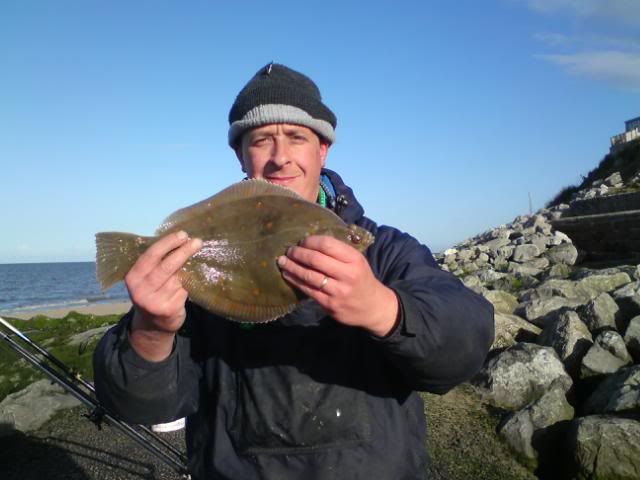 Before high water myself and Bootsy departed and left Middo trying to save his blank