Well that's what I thought you said.
Fished near the clock tower for the 1st time. Chucked out two of these: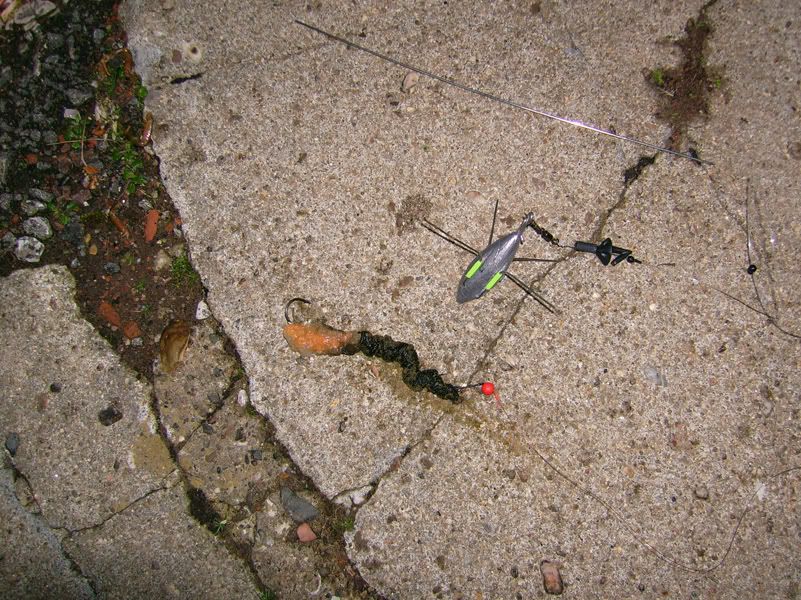 Got back three of these
: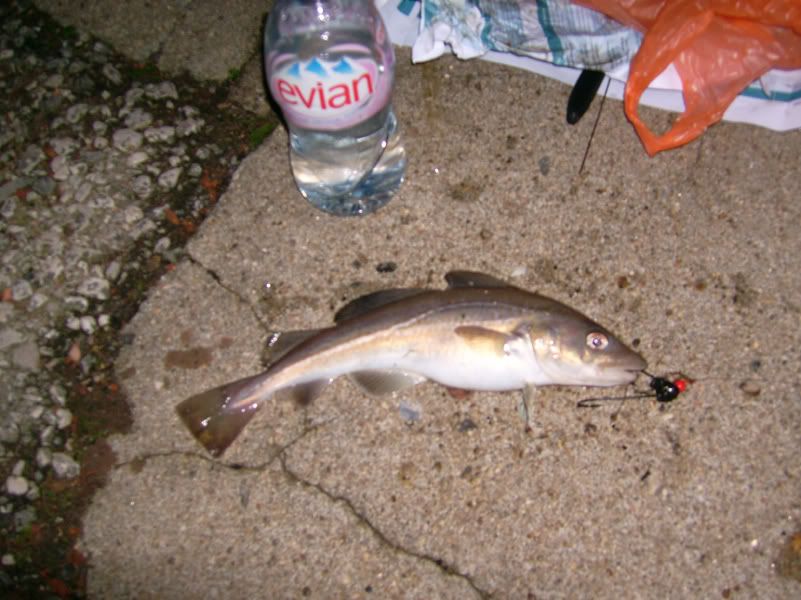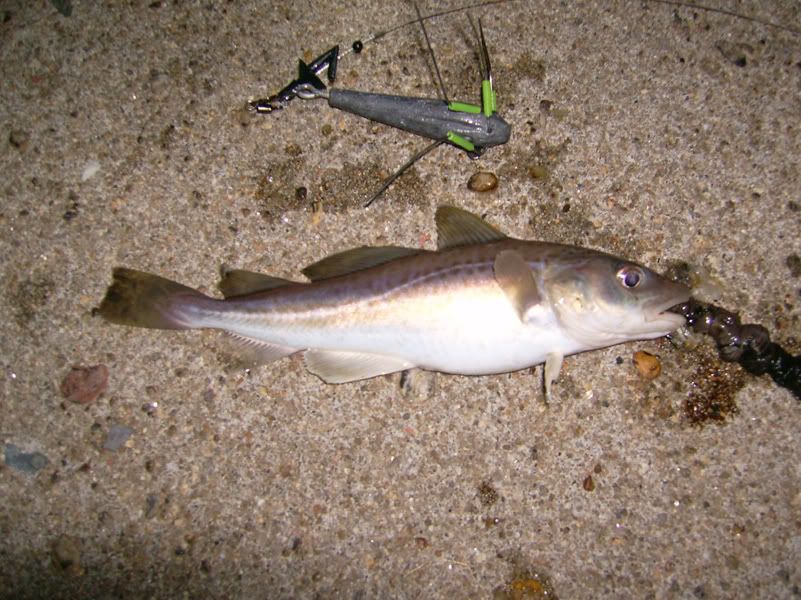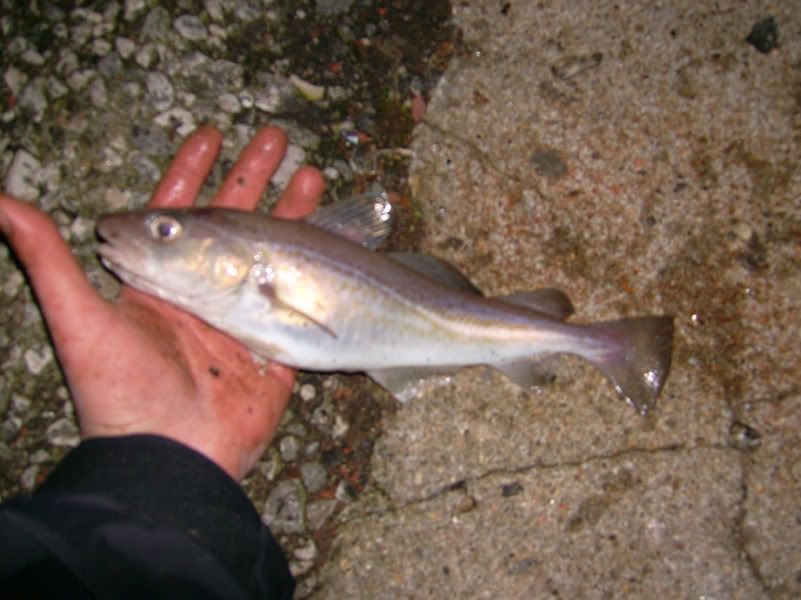 Then I had a smallish knock, reeled into something big. I tried reeling it up the wall but hadn't set the drag tight enough so for some reason tried to reach for the line to bring it up by hand. It kicked and snapped the 18lb snood. I was literally jumping up and down. You can have your cheap line back now Jags. Thanks.
Only kidding. I'm sticking to single hook and 50lb straight through now.
Or maybe a drop net. (I know how it feels now Lee)
I was all on my lonesome and really stewing about the lost cod so I didn't notice Alan P and his mate come round the corner to say hello. I jumped out of my skin and nearly over the wall.
Give us a bit of warning next time lads.
It was a waste of time fishing that end after an hour to low water. Should have had a crack at the bull nose. I would have stayed till high but I'd promised my liver a thrashing so I mooched off to drown my sorrows with a few guiness and bottle of red.
FYI: Look out for this hole when you're down there. Perfect size to break a leg.
Not that it's the only deathtrap down there.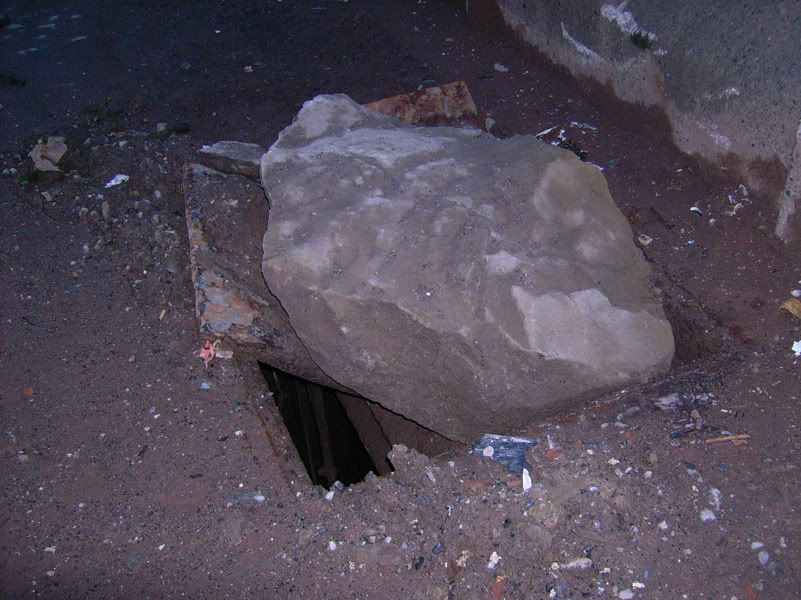 Note: My new Anyfish Suit is the dogs danglies and kept mine nice and warm all night.
FOR SALE
Lidl Ski suit. Smells like a lug worms bum crack and has the weather proof qualities of Bounty kitchen roll.
Would suit tramp looking for a bargin.
Price: Just take the smell away.