decided to go for my first real tope session .the weather was perfect tide was right time of day was spot on everythin was on my side for a change.(thanks chris,p for towing her to ronnies for me )
so of i went from the white cottage (now owned by chris seddon another top fella ).
i went thinking i got to get some mackie and get over to the tope mark as i was coming past lanwyn i got a text message from bongorob saying he stopping at campsite in trefor if i fishing anywere can i join you .
well he got a shock when i phoned him told him he could if he met me at trefor pier i would pick him up i is on the boat meet you in 40 minutes .
well i set off to get some macky as quick as poss
navman x marks the spot 5 drops full house of macky everytime
enough for the session
sped across the bay to trevor pier to pick bongorob up think he was a little surprised . tope hunting i told rob we was going
never ever caught one
how/what/when
look listen and learn .
well i need not tell anymore pictures will tell the rest of the story i think .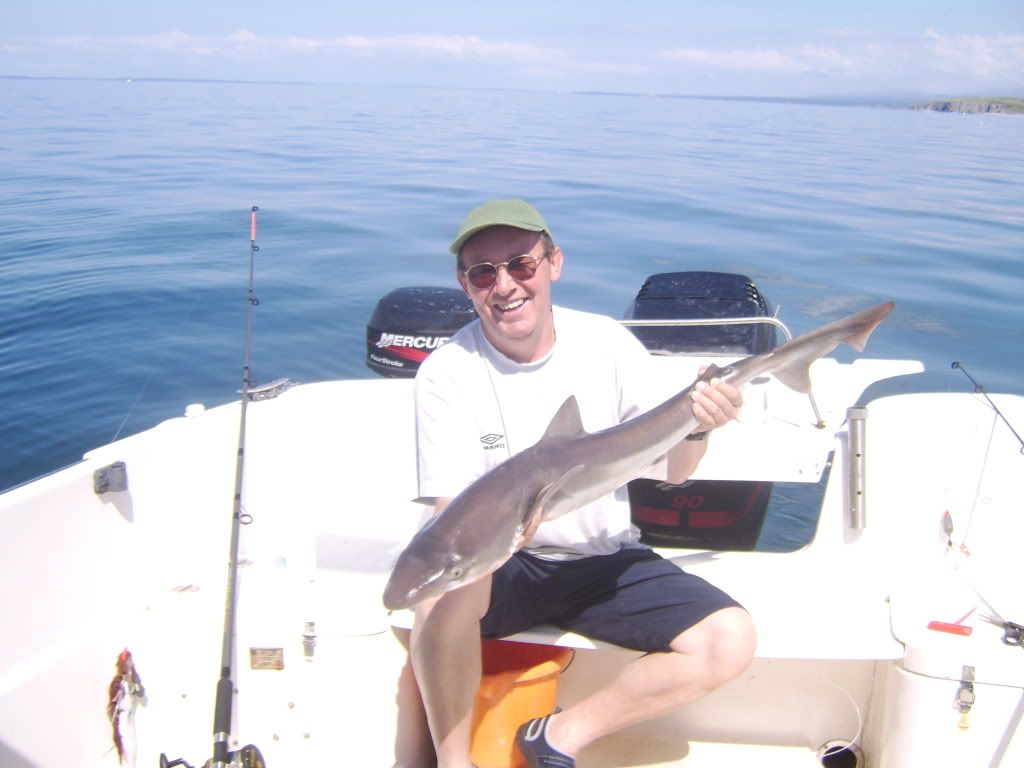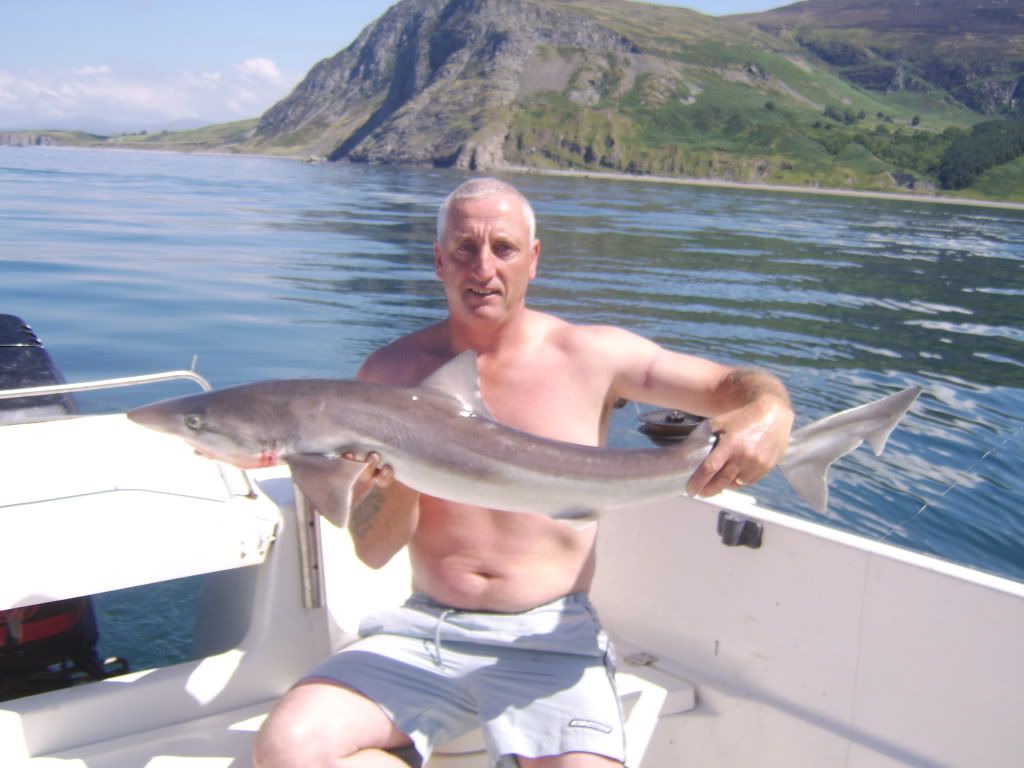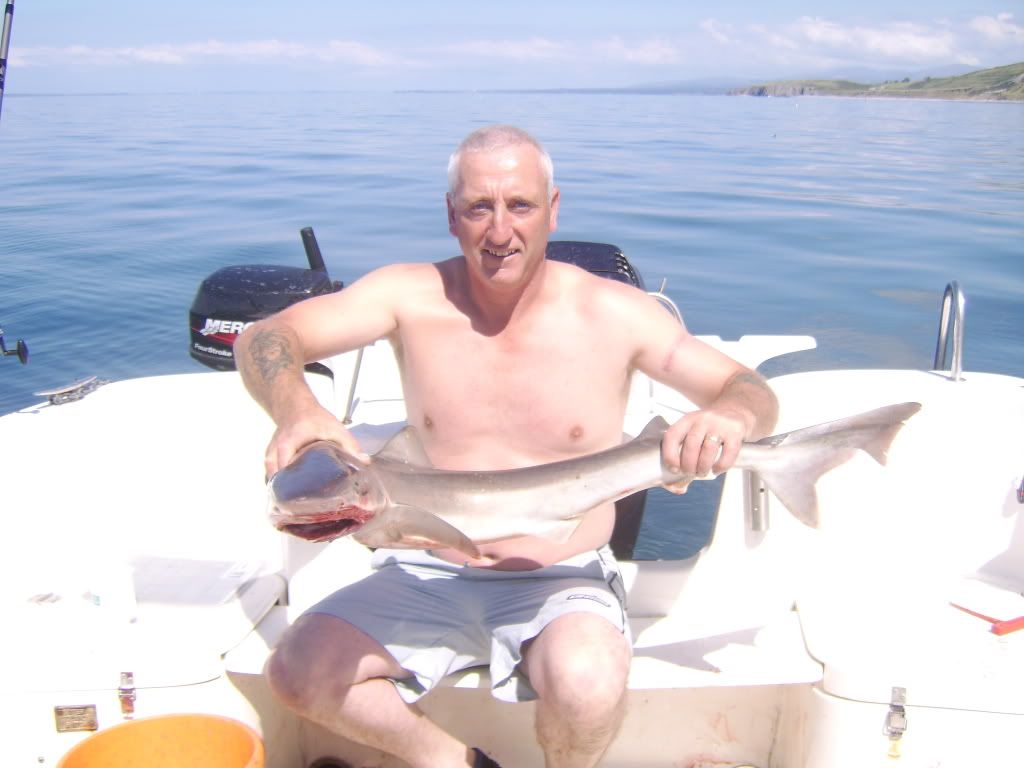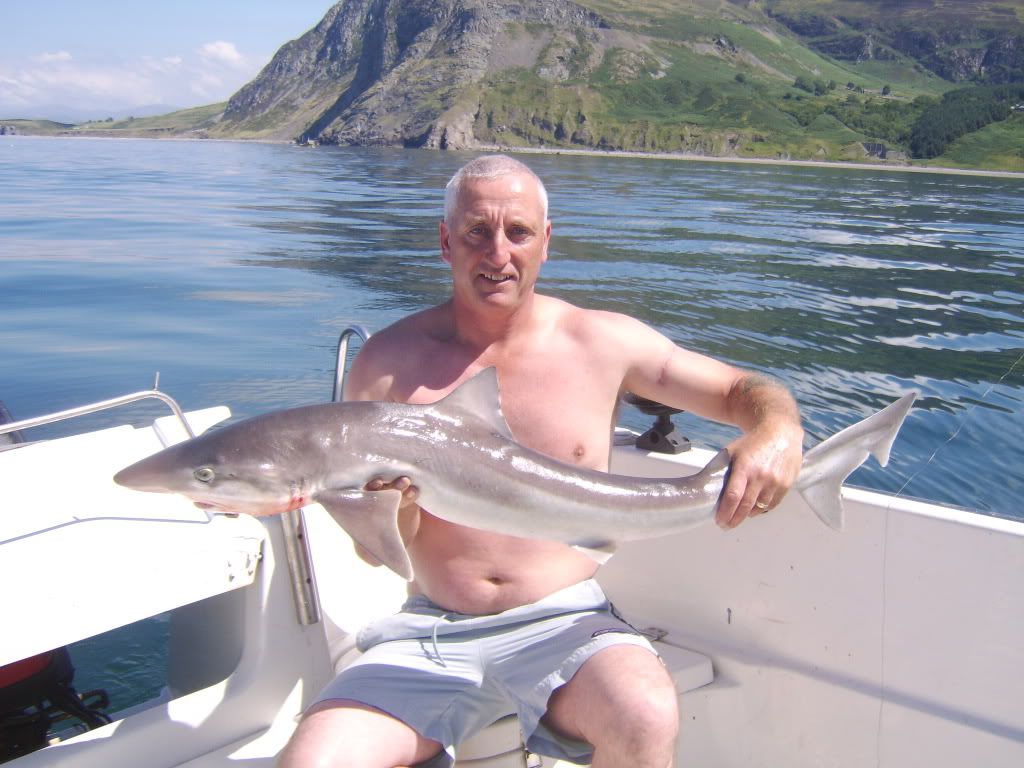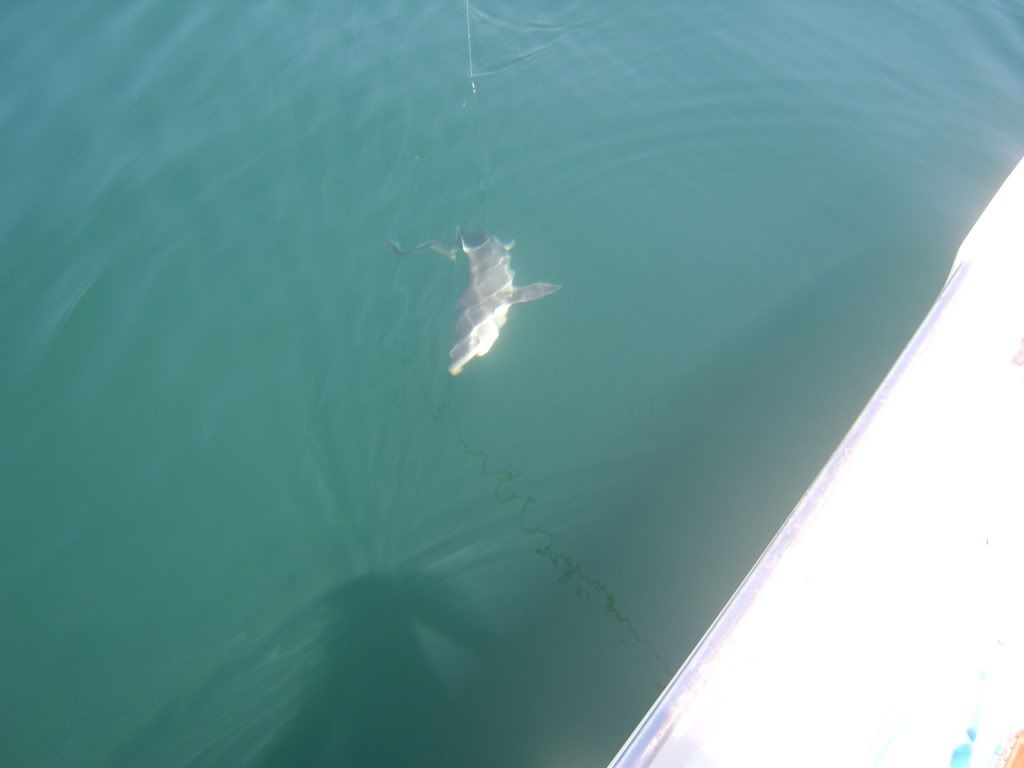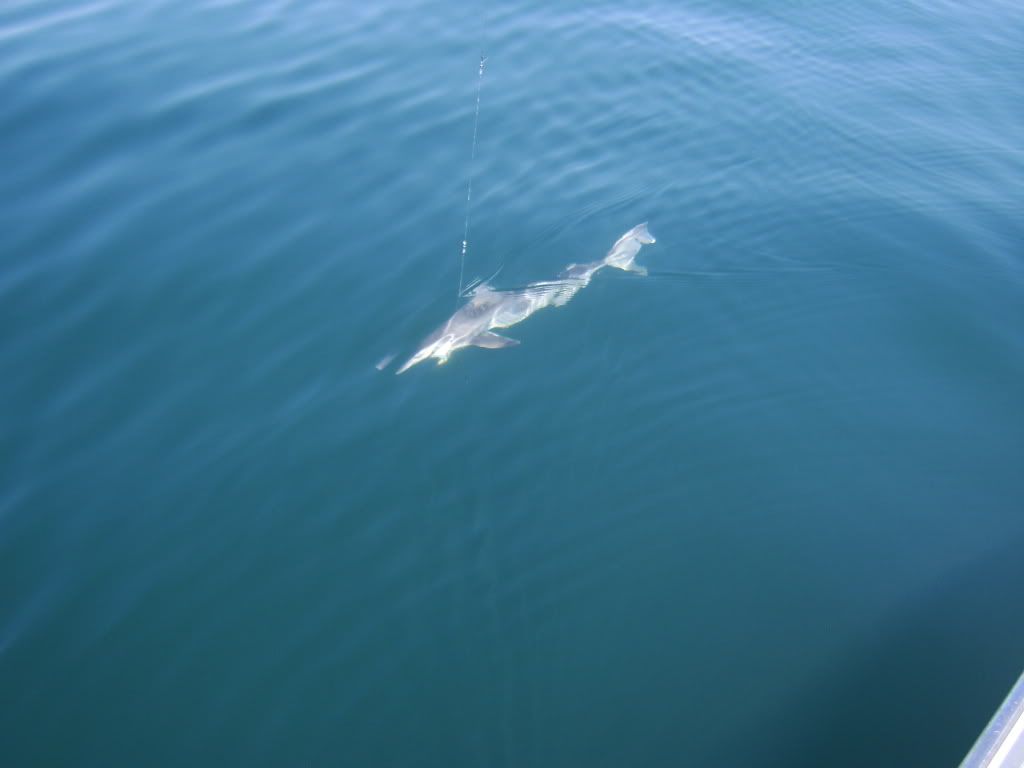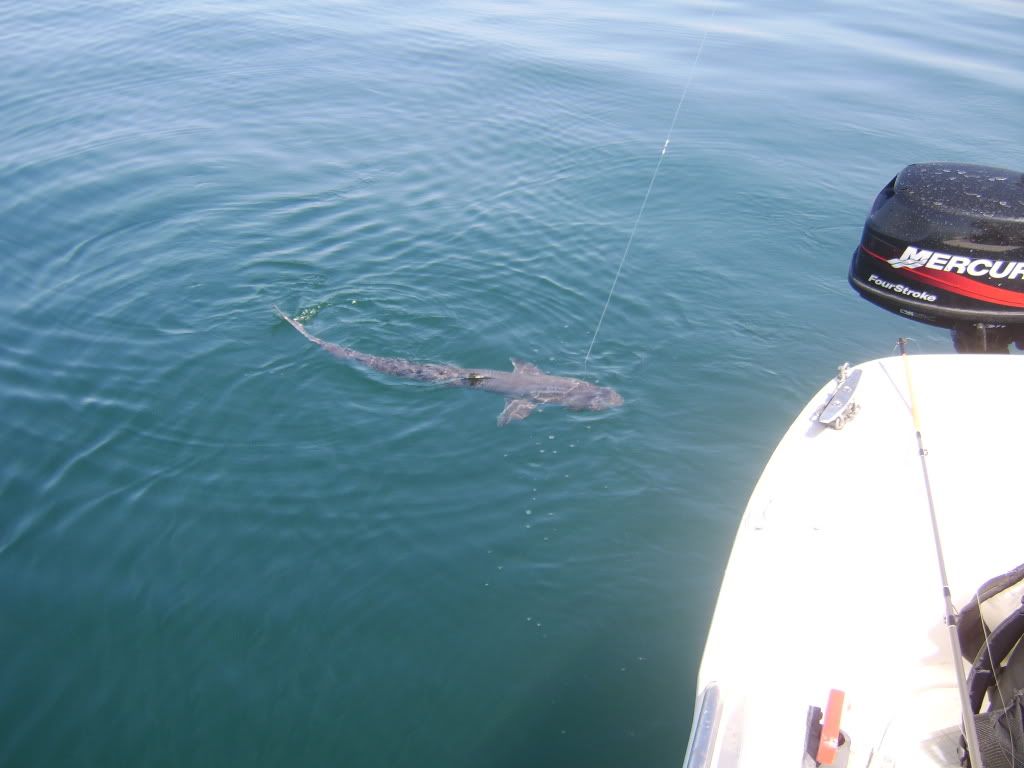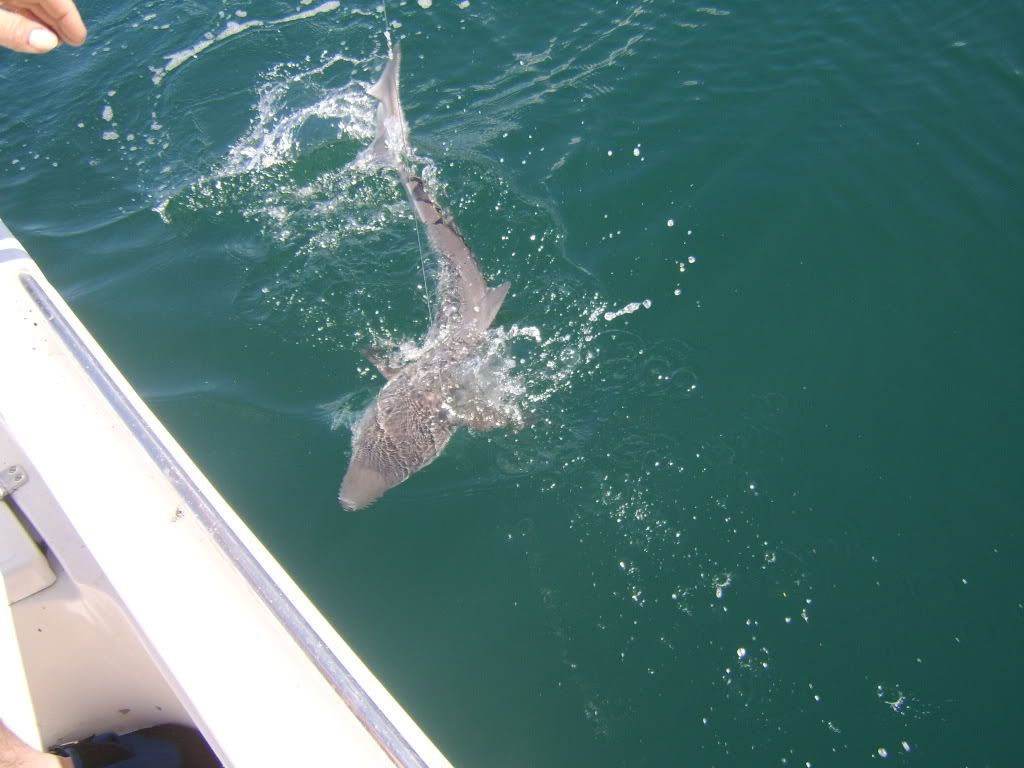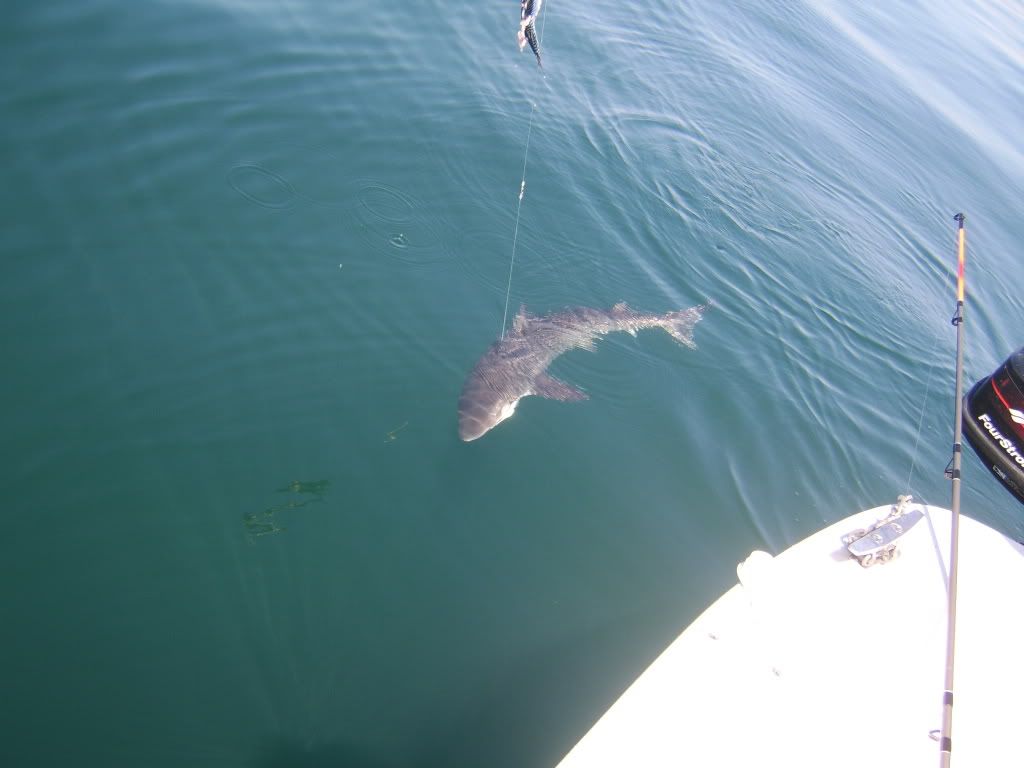 hope you enjoyed looking because i loved the 3hrs we fished for these beauties we had over 21 tope runs 11 boarded 4 let loose over the side the rest well ask rob thats when he was a novice
evey one he caught was breaking his pb .
it went all dead after 3hrs so took rob for some more fresh macky for his supper and his bait for his few days stay at the campsite .
then it was time to head back to port
see you on the beach some time