Well what an amazing day ive had today,best fishing day ive EVER had.
First of all it was the Cafe at Caernarfon for sum fodder,a very important requirment.Why?To combat the sea sicknessThan off to Tesco Holyhead to get fags and another requirment KEWLLS,took three of them babys and off to the harbour to meet up with Geth and Mr Wittle.
Got there for 9.30 Jon and Carl arrived 15 minutes after and we set sail.The marina and Holyhead Bay was flat calm,thank god I said to myself there was a bit of an easterly brezze but we were goin near land so we had some shelter.
Anchored up at about 10.30 ish and then the fun started.Got my Hiro Metacarbo out,my fixed spool loaded with braid,put the boom on got some special traces put the prime peelers on and off she went into the water.
First blood was for moi,and boy was i having it and thouroughly enjoying myself,a sensor tip rod with a pd off smoothy on the buisness end is serious fun,we were all using sensor tip all adding to the fun.
This was my first Smoothie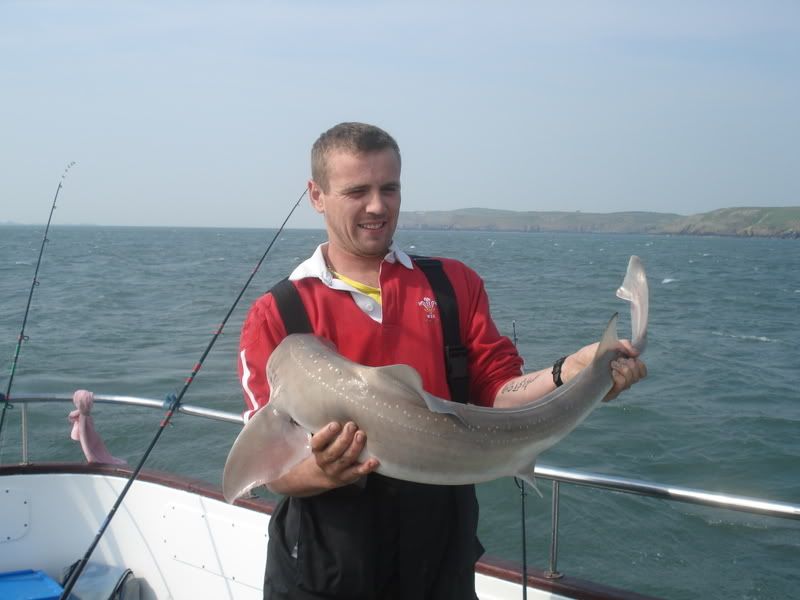 About 7-8 lb not a big one but it made a good account for herself,but I could sense there was better to come,and boy I was right,im never wrong really but thats another matter
Next in was Carl,here he is using a jerk baiting rod and reel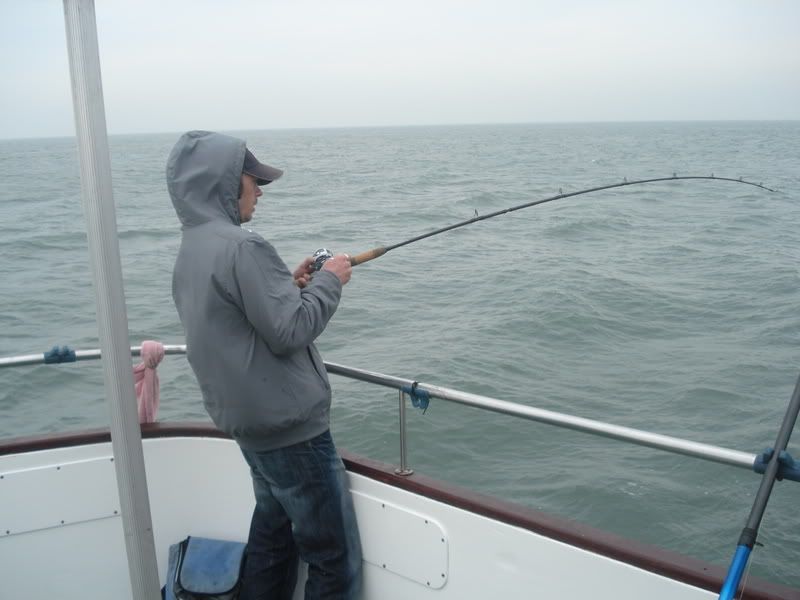 Fair play he did very well to get it in on that outfit.And a PB,well done
Carl and his Smoothie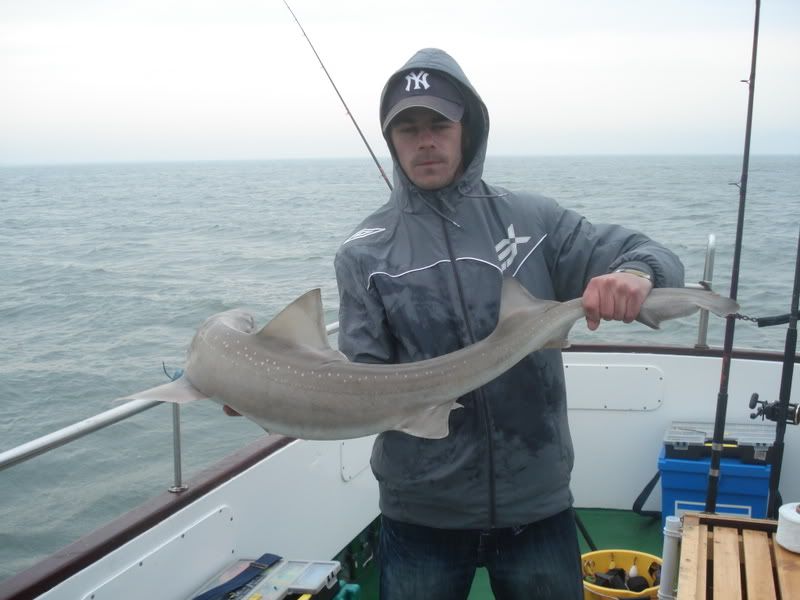 I think it was 16-17lber not sure but a super fight
Next onto the fish was Paul again he was using a Fladen Sensor Tip 2Again he did very well to get it in on the outfit well done matey,can remeber all the sizes but im sure he broke his PB just like Carl.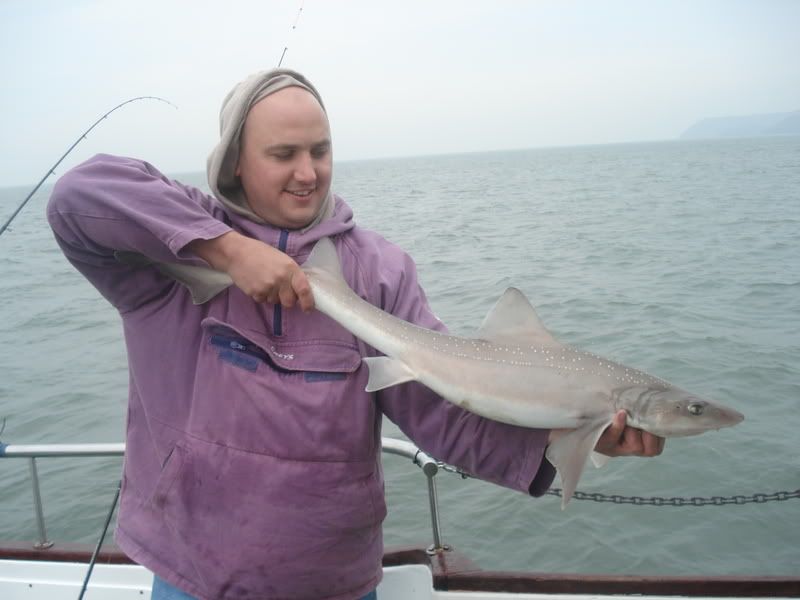 Picture of Pauls Smoothie going back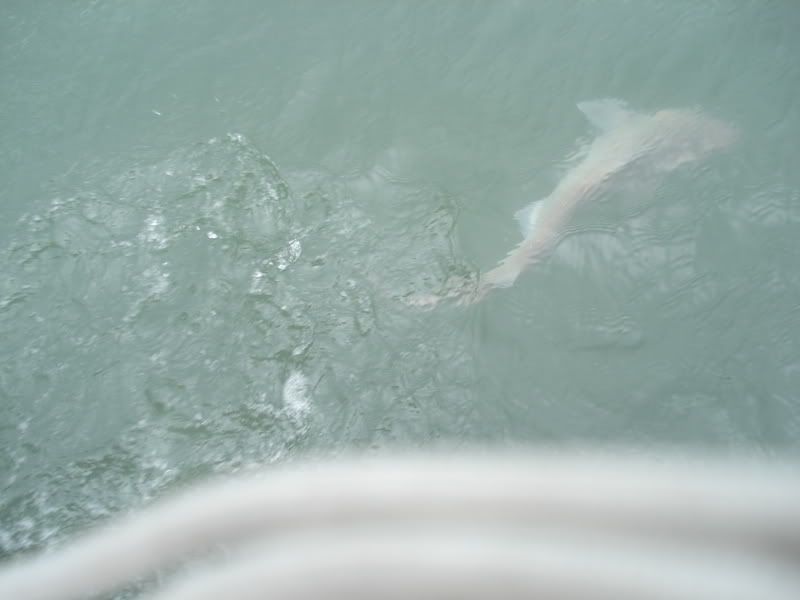 Next in was Jon his face was a picture and I got in there and got a pic of him
Pic of Jons Hound in the water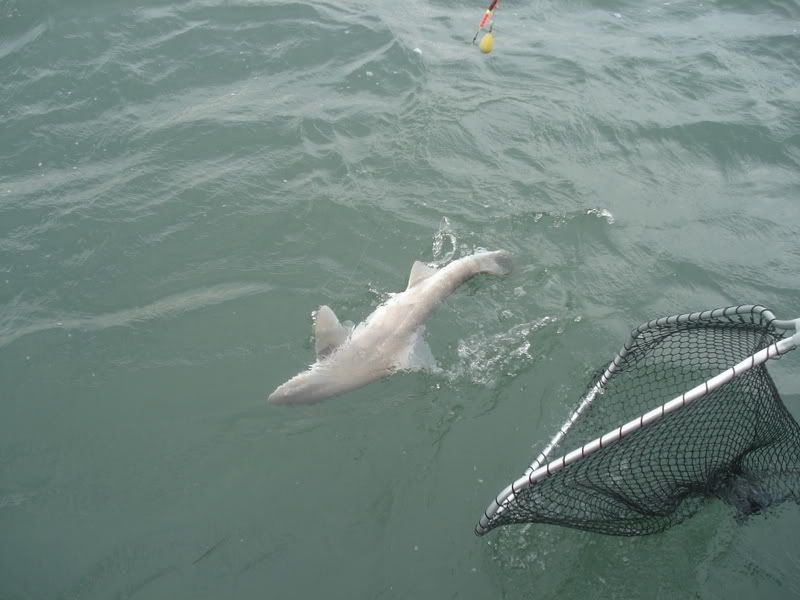 Pic of Fish out of water and into the greatfull hands of Jon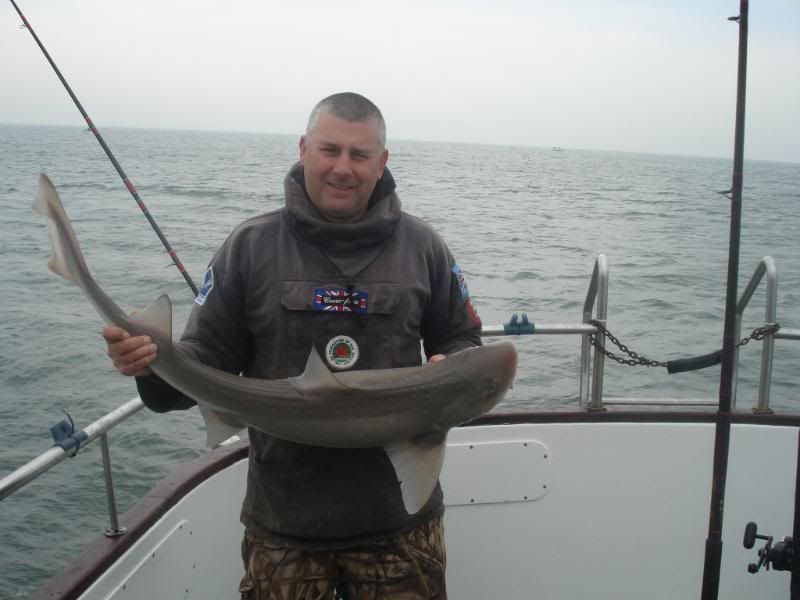 So by now myself,Paul,Carl,and Jon had got 1 Hound each but there was 5 of us fishing,oh yes that would be Geth,he hadnt got one,and so the trend continued,there was a triple hook up next myself,Jon and Carl.I got the smallest of the three bloody typical,here are the pics of mine and Jons hounds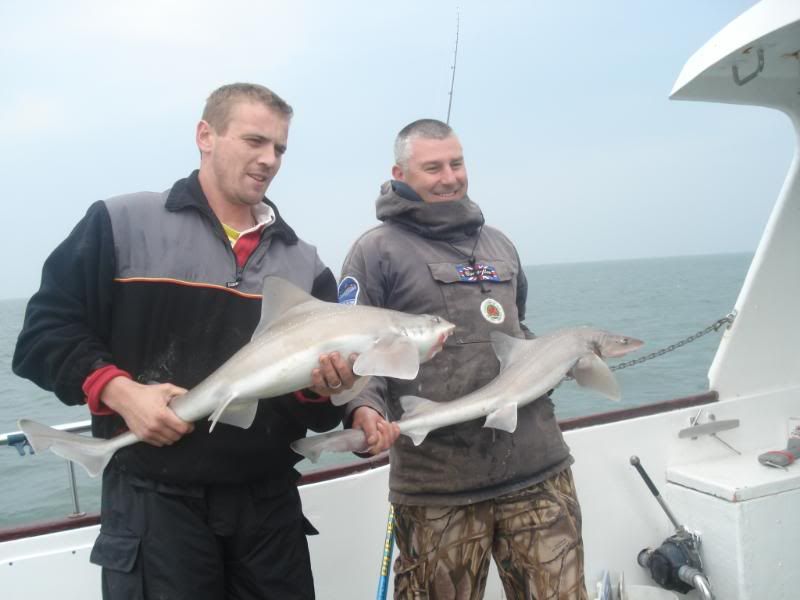 Jons was bigger!!!! i think it was a Pb for him,im sure hell correct me on that one but there was more to come!!!!!
Next was Paul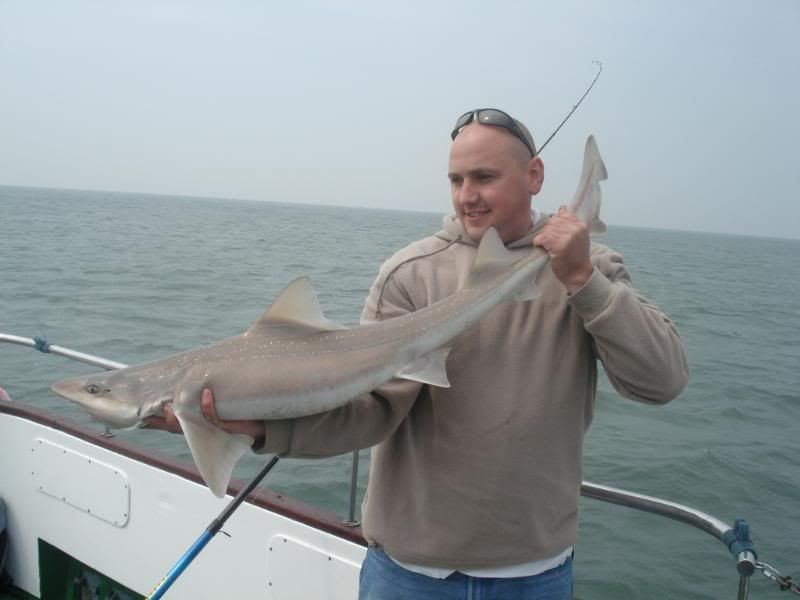 Sorry dont know the weights of em all but all of Paul,Jons and Carls was over there PBs
Now after about an hour of nnothing Jon had a lovely intrest on his rod which resulted in a 25lb Smoothie,just 6oz short of the welsh record,well done Jon but unlucky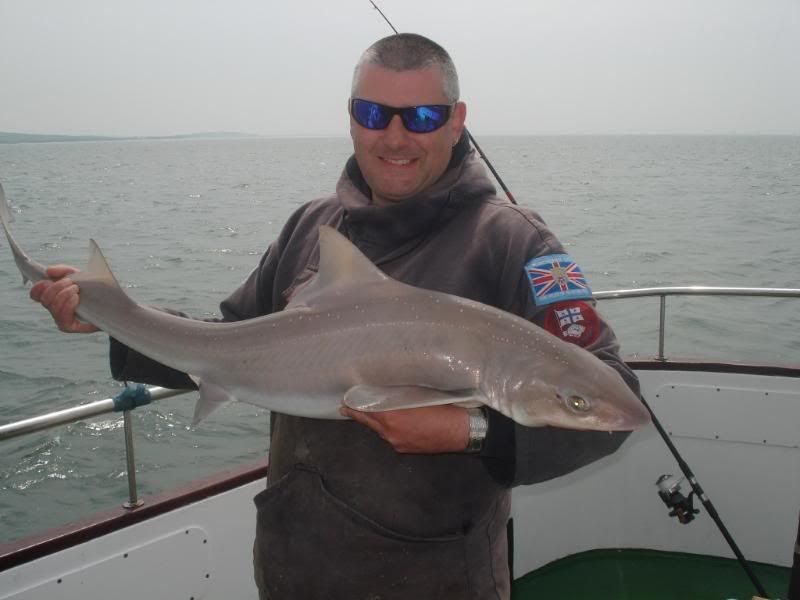 In between these i was still catching small ones and starting to get worried about breaking my Pb,but still Geth wasnt catching only bladdy dogs,I think Geth was thinking that we were on a doggy trip and not a Smoothie trip
Here he is with one of many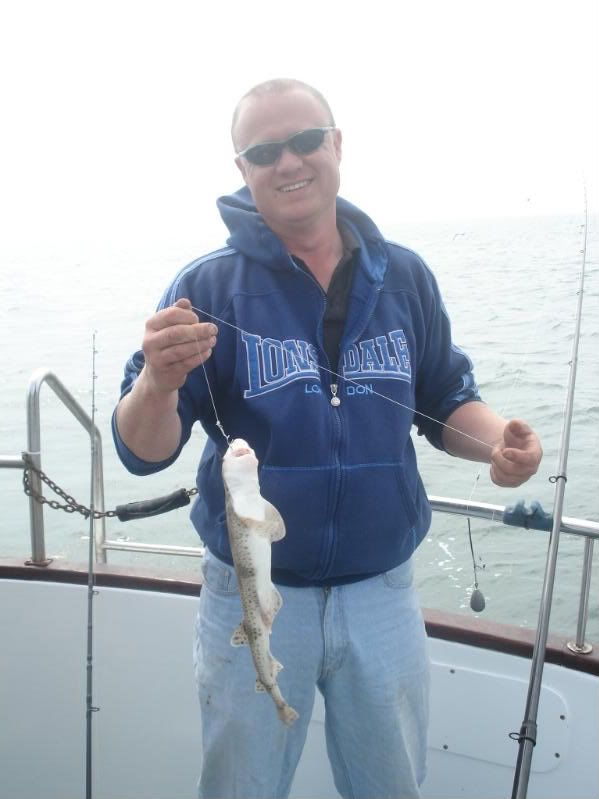 I was laughing my arris off,he oviously wasnt
Then I saw Geth having some knocks on his rods so I though lets have sum fun,in a second he saw it I accidently blocked him really didnt try and he didnt get there in time.So sssssssssooooooooorrrrrrrrrryyyyyyyyy
He was not getting pd off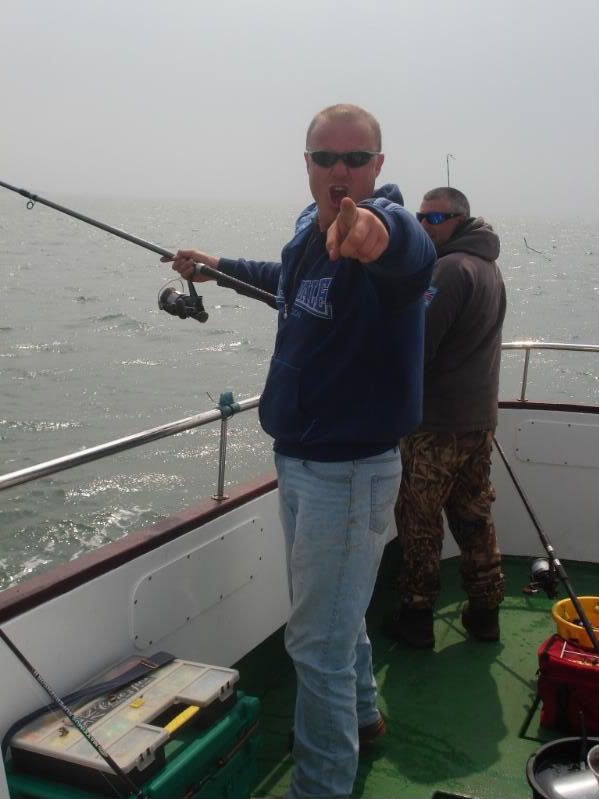 OOOOOOOOOOOOOOOOOOOOPPPPPPPPPPPPPPPPPPPPPPSSSSSSSS SSSSS
But after nearly 4 hrs of fishing and a lot of cursing and even more mickey taken out of him he got.At last
In the water,whats important with this pic is the net,he got to the surface Paul got it into the net and he must have seen some ugly faces cos it jumped out,well i was laughing
Fish fighting
Look at the mans concentration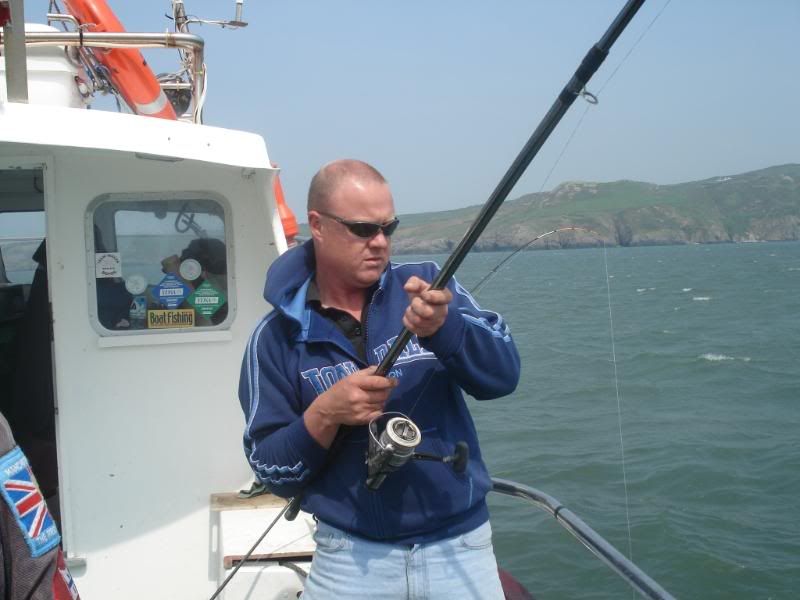 But when we finally got it i n after what seemed like an eternity a pb for Geth 19lb 8oz.Well done Geth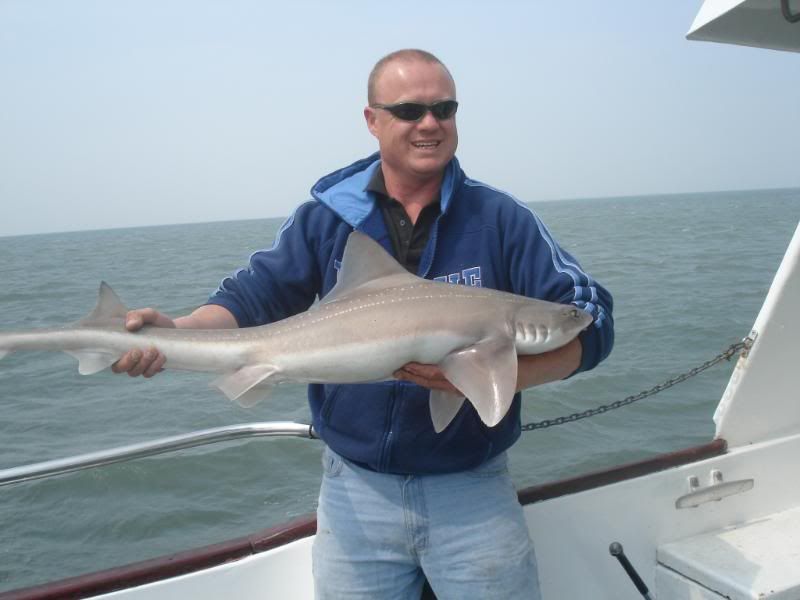 Tea time came and I was starting to get a bit concerned first my Metacarbo snapped,gutted and everyone around me was smashing there pbs,Carl even doing it twice,I think his best was 20lber.
So about half hour before anchor up my rod had some intrest,and thers me just sitting down having a brew and eating custard creams,Jon said 'Dils youre rod'I said 'dont worry itl be fine'.I was enjoying my biccies then my rod bounced,for god sakes i thought just lit a fag up,enjoying tea and biccies it would happen now!!!!!!!!!!!!!!And thank god it did happen on the uptider cos if it had happend on the Hiro then it would have snapped in half.After 10-15 mins of fighting I brought this baby in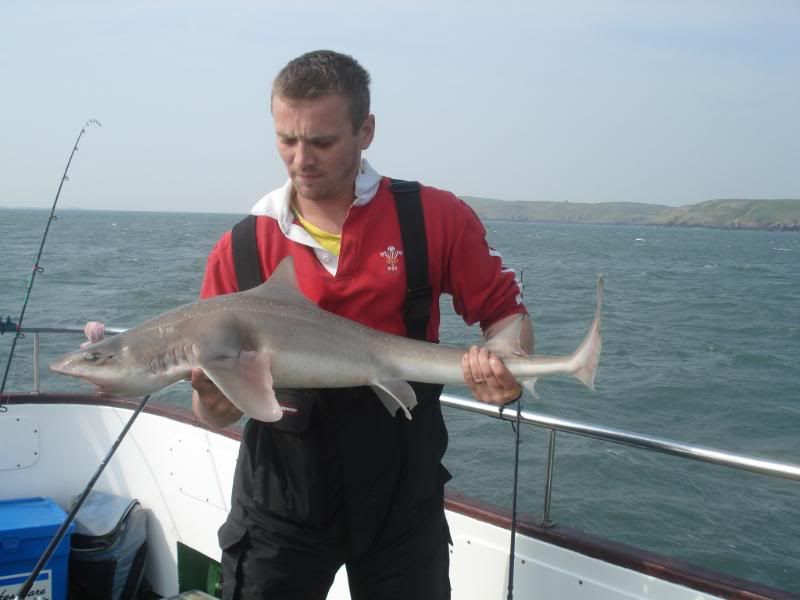 19lb 6oz,superb I said a pb for me mission accomplished,but then I though Geths fish was 2oz bigger
All in all an absolutely superb day,loads of fun and banter,loads of good fighting fish,best day ive had on a boat and everyone smashed there pbs
So thanks to all that came,and a special thanks to Geth for putting us on the fish.
If anyone new is reading this and wants a good day out catching hounds then get in contact with Geth.
There is a video of all of us catching fish,but im must say I would imagine that they are a bit x rated
Thanks all