Met bootsy straight off nights to fish the incoming tide. Planned to walk out and fish the hour and half of flood. We had frozen suey and a bit of rag.
Walked out to meet water, and it raced us back almost at walking pace. So settled up against the bottom of the boulders.
Water seemed to be a lot higher than we had expected
Bootsy was in with a 1-7-8 Flounder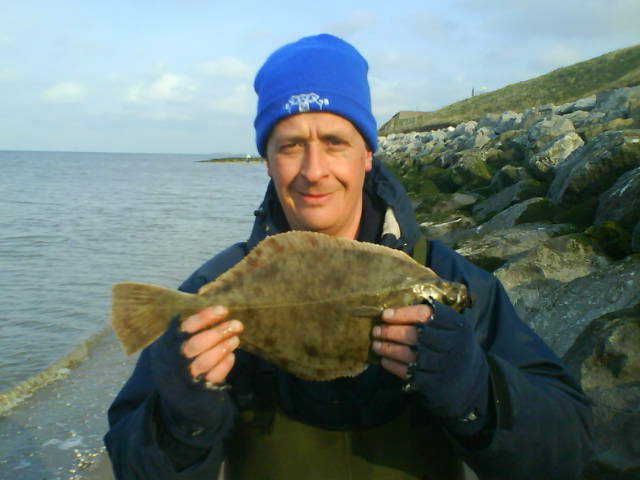 And also had a little Plaice, returned to water before a photo.
Packed up before high water as we both on nights again.
I blanked