I had a load of ragworm left over from Saturday's session at Throbshaw, so the lad persuaded me to take him again to use them up
(I didn't need much persuading!)
He asked if his best mate George could come too, not a problem he's a smashing lad
Then the daughter, Laura, pipes up...." I'll have no-one to play with now"
.......So...........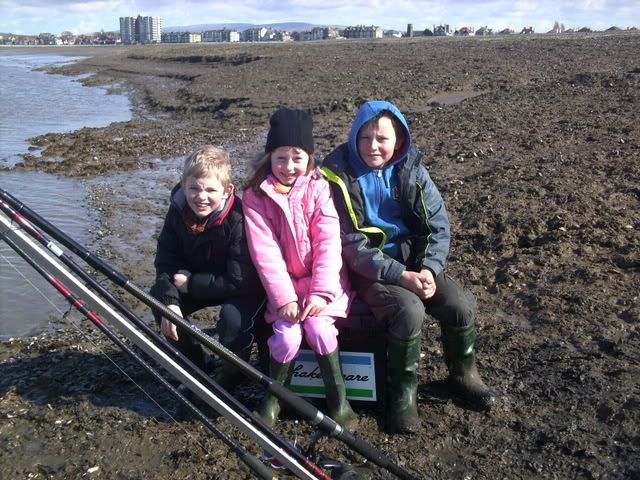 instead of one big bum sat on the box.......
The trick with getting kids interested in fishing is pretty obvious ...catch a few fish!!
With this in mind, and it being low water, I decided to take them down to Morecambe for the Plaice. Obviously this is a fairly muddy spot, so the kids were in heaven!
How the hell can the boffins say there is no such thing as perpetual motion?
They obviously don't know these three!
It never ceases to amaze me how kids can manage to get sh*te/mud
past
the tops of the wellies onto the pants!! If a plasterer had put it on with a trowel I don't think he could have done a better job!
Then there was a couple of 'wellies stuck in mud....little feet carried on' scenarios.....you get the picture!
Anyway, we'd got down there dead on low water so predictably nothing happened (fishing wise anyway!) until the tide started to flood. I'd noticed Laura's rod had a cracking bite (braid), so I told her to reel it in and check it........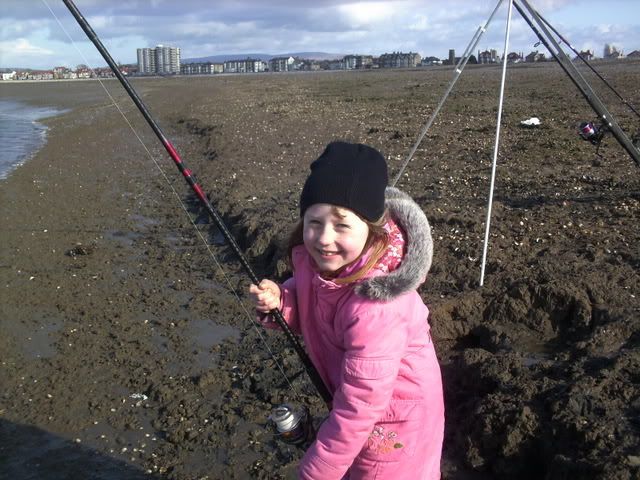 To my surprise, she reeled it in on her own and produced this....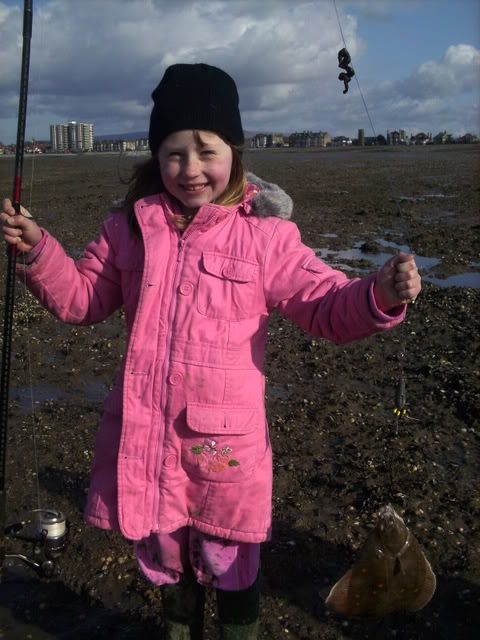 A 1lb 10oz Plaice...what a cracker!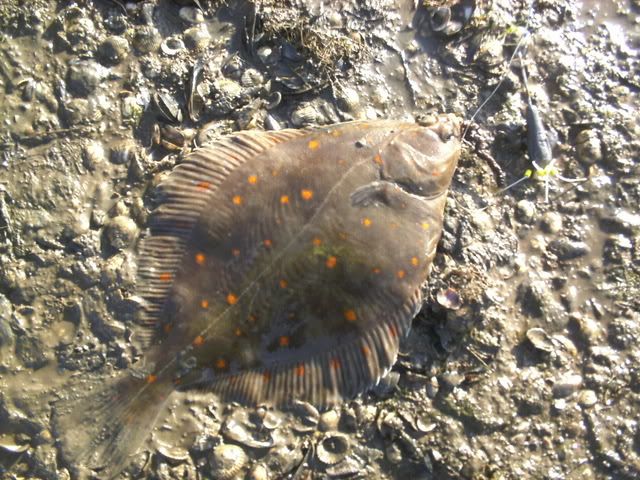 This made George decide it was time to check his bait..........
Which resulted in George's first ever fish, a decent Flounder.....
He soon followed it up with another .......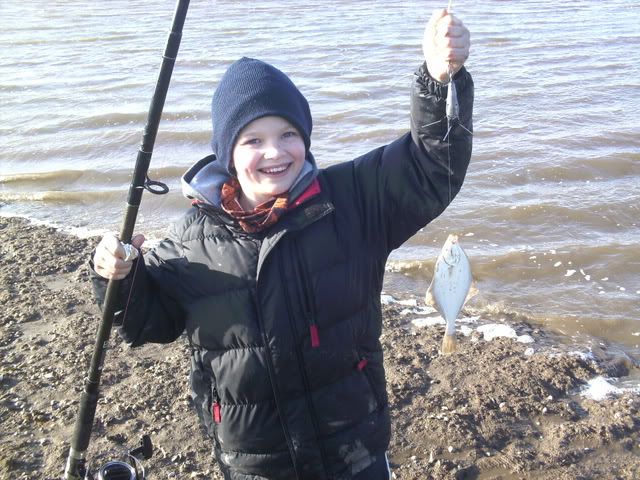 Then Laura managed a flounder of her own......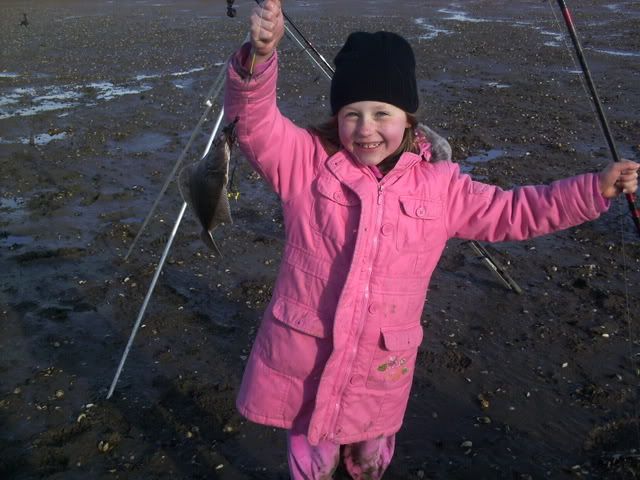 Then it was everyman for himself, as soon as the baits hit the water it was time to reel in!!
For a change Dom blanked (chip off the old block!), but he said he was pleased for George and Laura
Then to top the day off, the Morecambe Lifeboat Hovercraft went past and gave us a wave.....cheers gents.....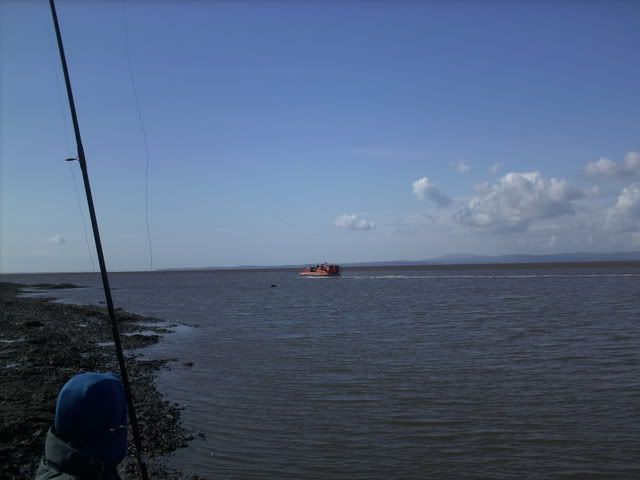 Naturally, I rang ahead and pre-warned the respective mums to have the washing machines and the baths ready for when I arrived home!!
The kids were that sh*t up, they had to take their pants off for the ride home.....thank Christ I didn't get stopped by the cops, that would have taken some explaining!!