Fished the T groin with Al low water 2 down 2 up. We got there with expectations high, Al was desperate to go to the Town Hall for Bass.
The weather was good no wind but a bit nippy. We made are way out the left of the groin.
We waited and waited
And waited some more, I caught a few crabs and a Star fish. It was very slow.
Al caught a star fish, I suggested he'd better measure it.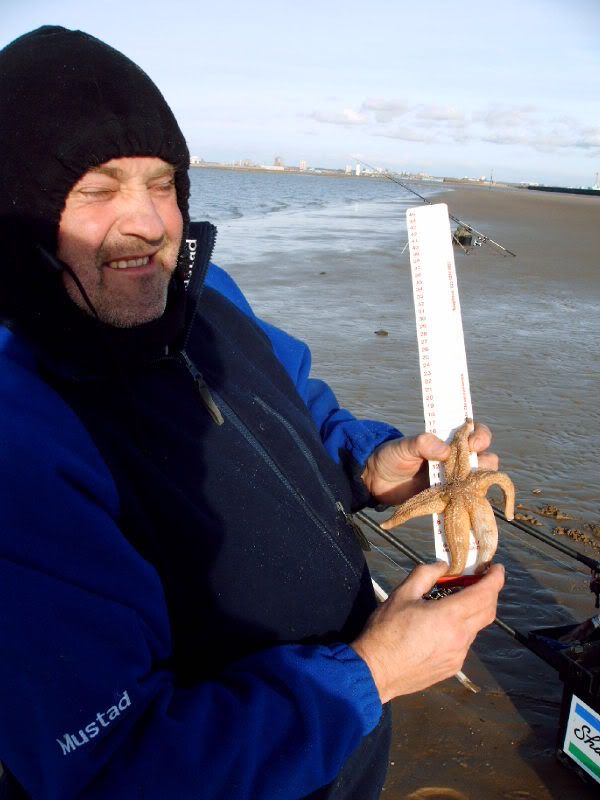 The tide came in and we needed to reel in get off the bank. Just before this Al produced the biggest Moan ever and he reeled in a
SMALL
plaice and then a
SMALL
flounder on his second rod. I was made up for him.
He forced me to take a couple of photos with his camera which im sure he will add to this report.