Met Sven in the bottom car park at St Mary's Well, 4pm, just before high tide.
Headed out towards Bardsey Island. Weather great for time of year, no wind and a very clear sky.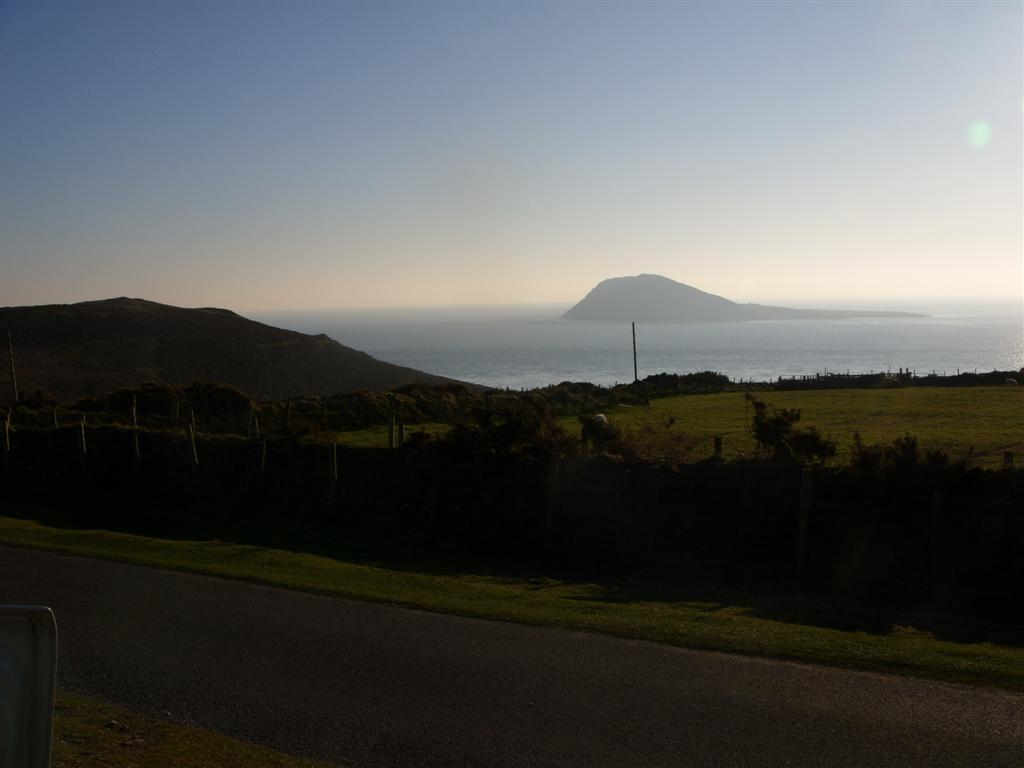 round by frog rock, down to the point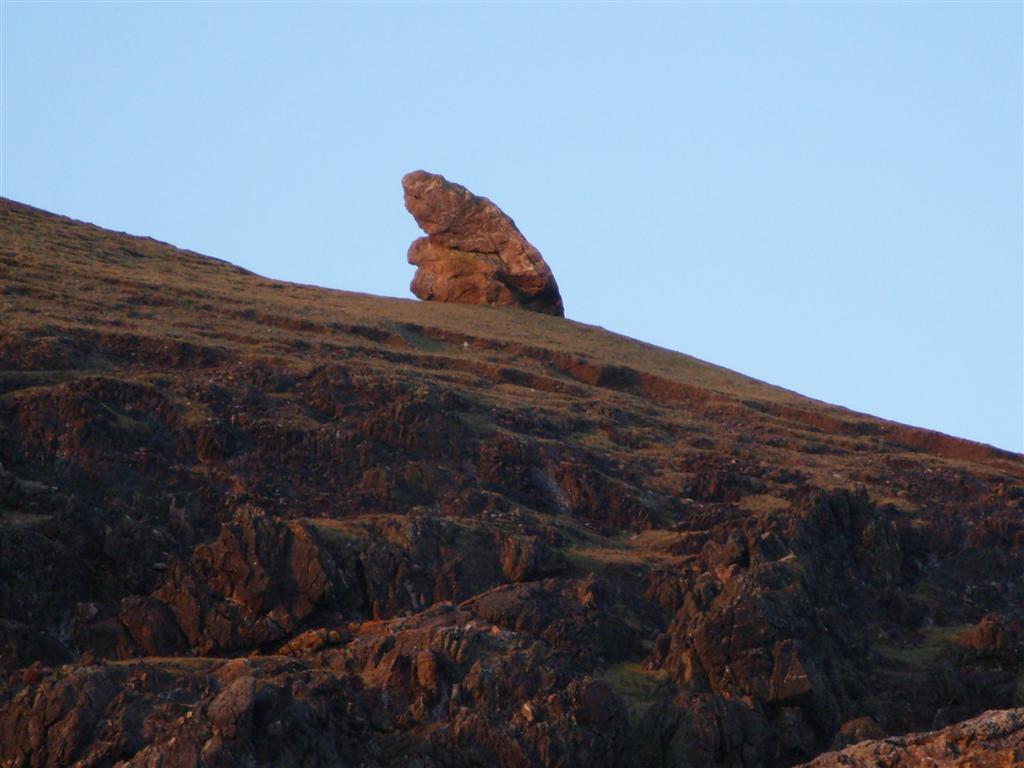 Sven using mackarel baits and Graham and I a mixture of half fish baits (herring + mackeral) and squid/sandeel cocktails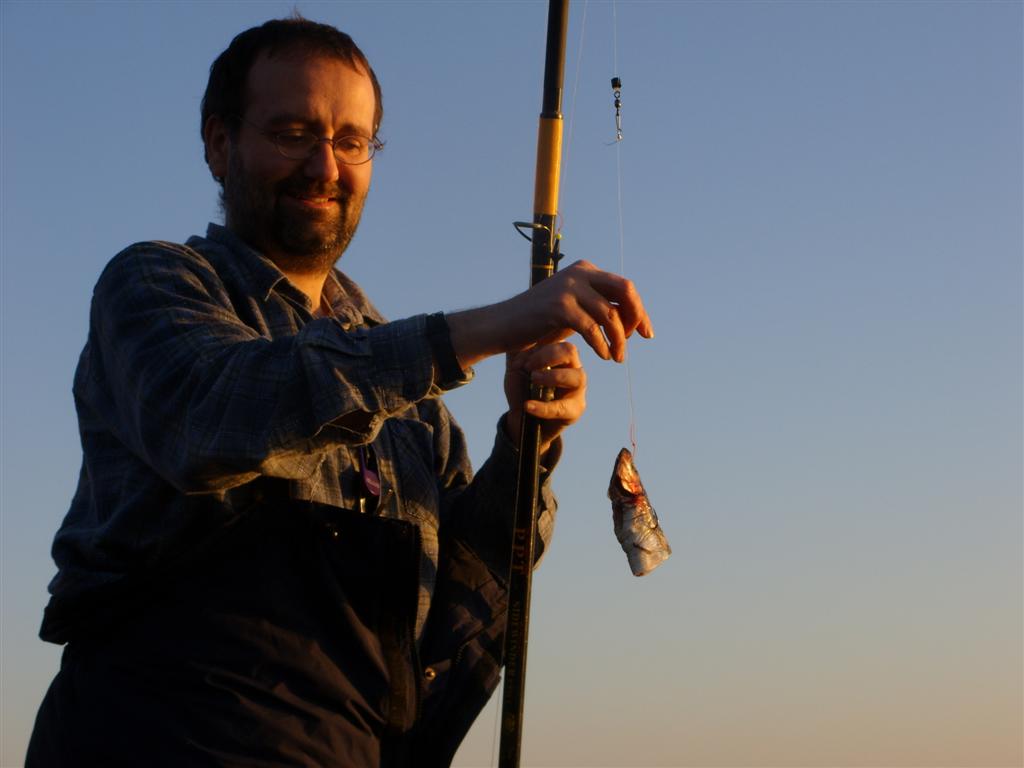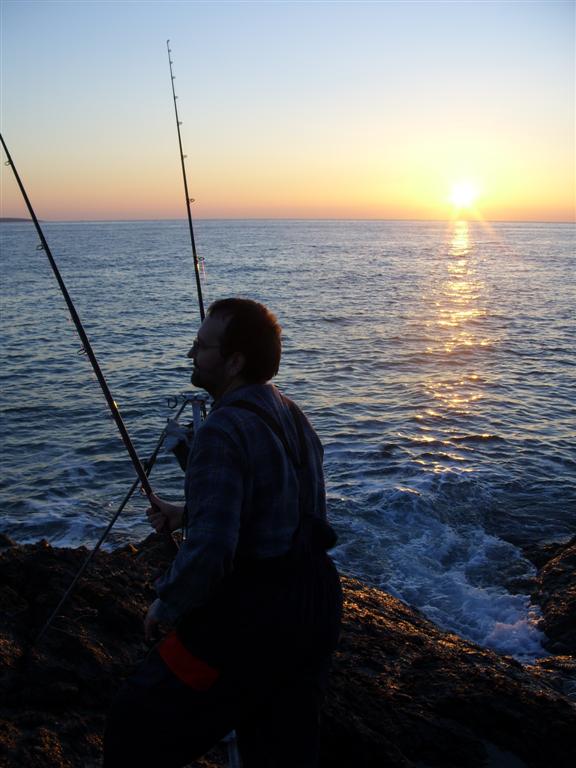 Sven relaxes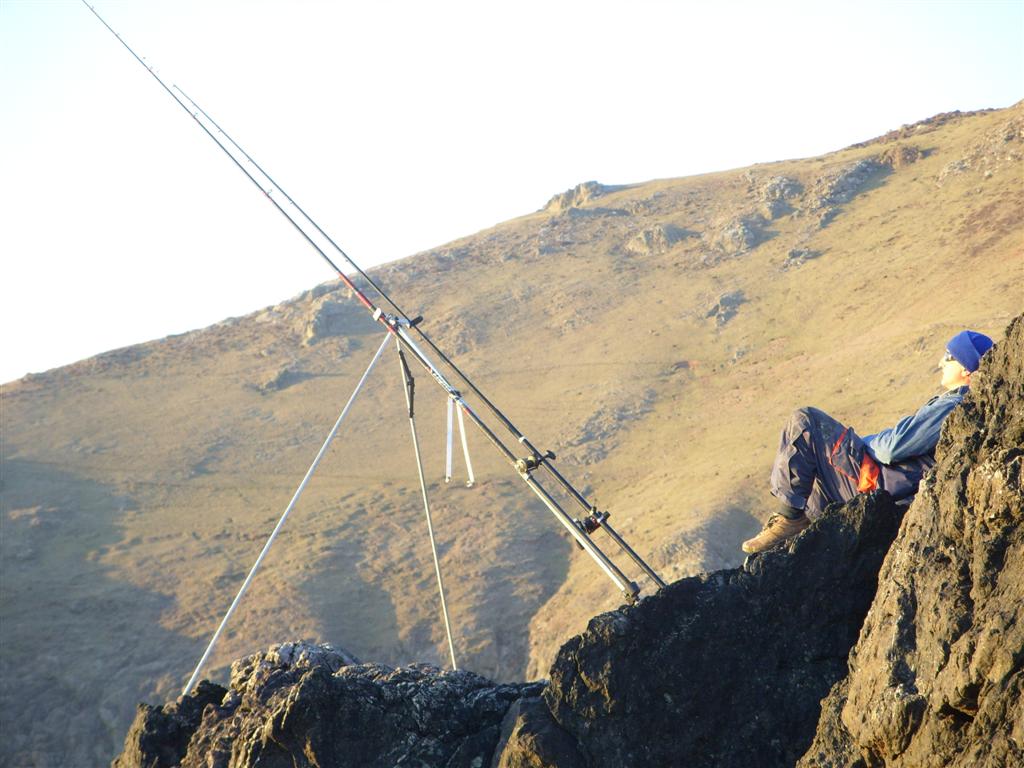 Not too much action before dark, a few missed bites for all and some tackle loss on the rocks, but at least there was a fantastic sunset to watch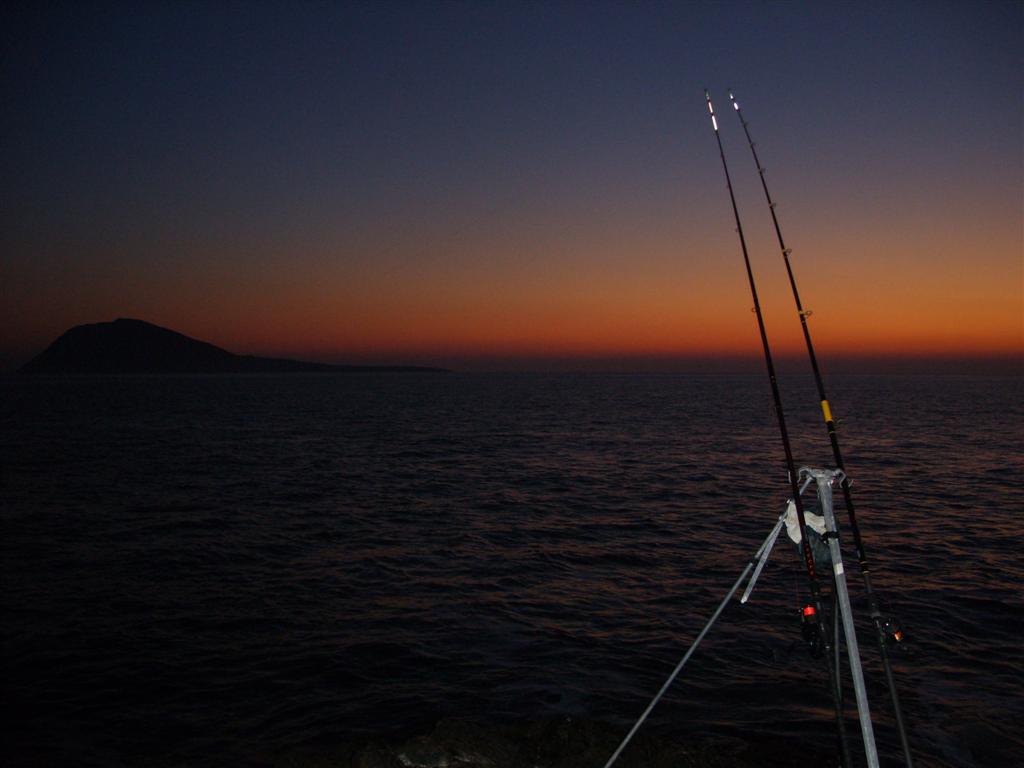 Not long after dark, Graham bags this lovely bull huss (not weighed)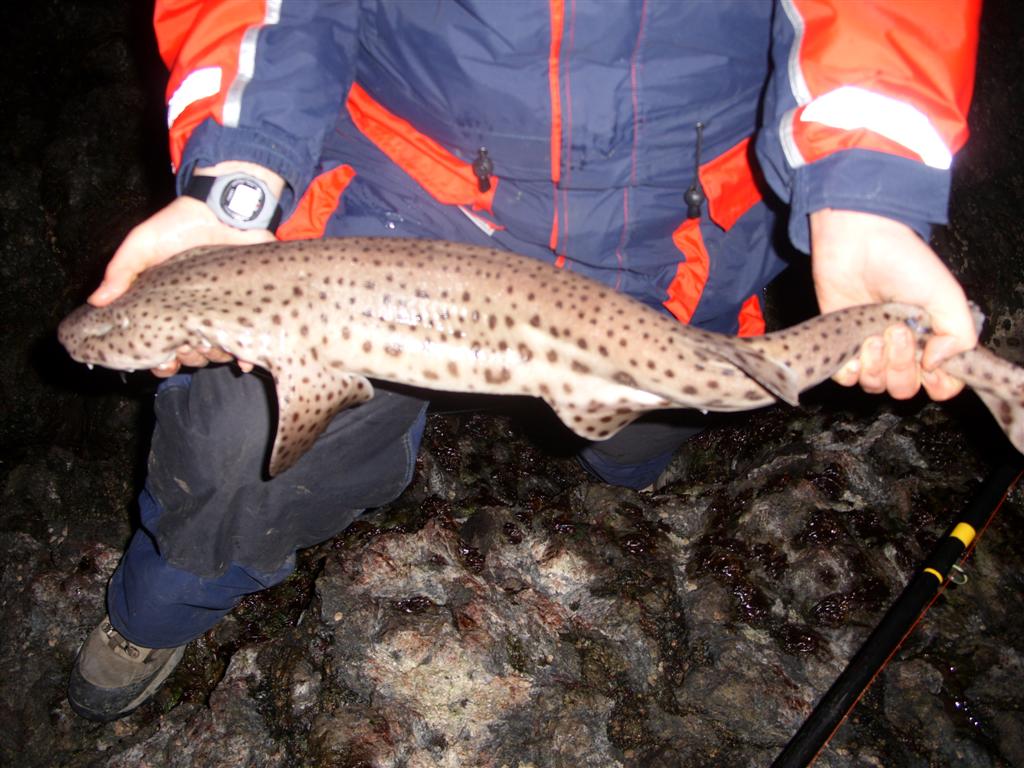 and a while later, I land this wee beastie - my first ever conger. Not much of a fight, but he only weighed in at 2lb 7oz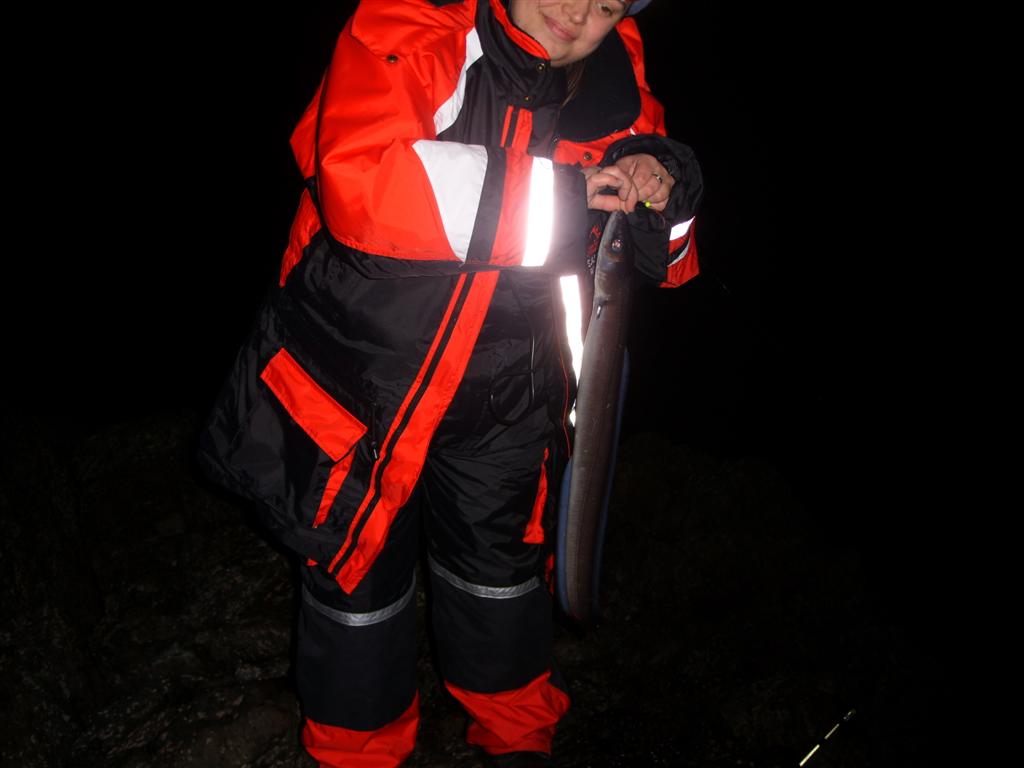 Graham brings in bigger brother, at 5lb 7oz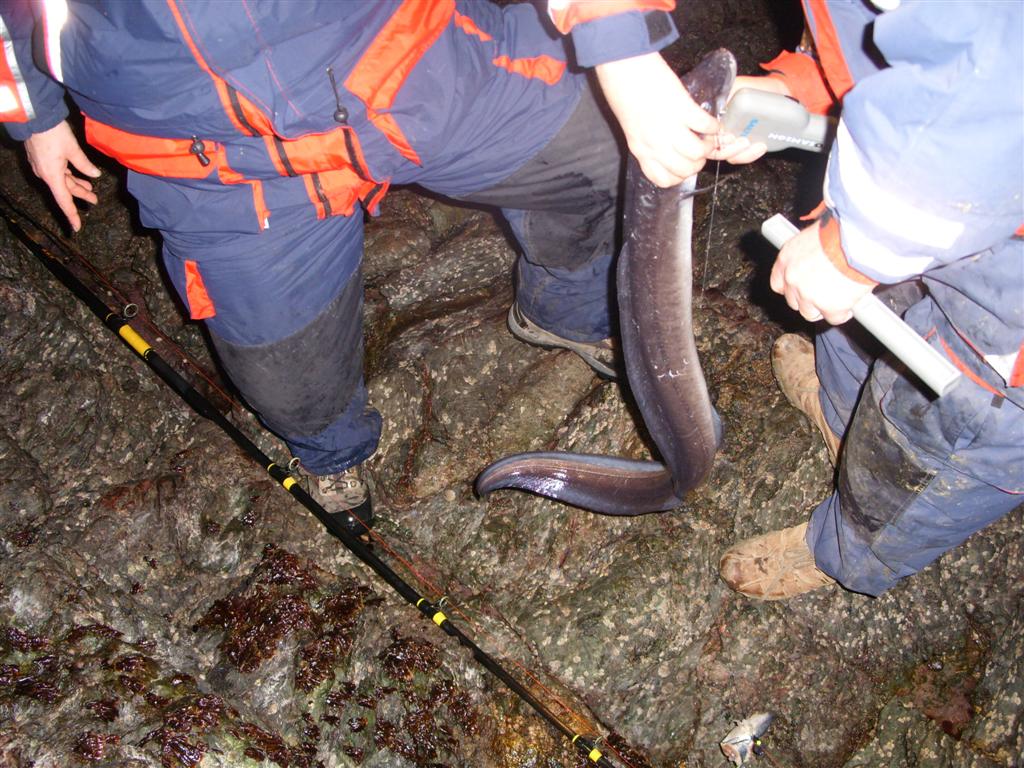 Sven landed 3 doggies through the evening, fishing just to the right of us. The action seemed to come in bursts, sometimes the bait barely hit the water before being taken and then there were quiet times. We packed up about 1am, a good long session. We all missed some good bites and lost plenty of tackle, making the uphill hike back to the car a bit easier
A great evening at a beautiful spot with lots of potential.