Trip to Ty Croes, morning of 10-Feb-2008 with Graham. Met Big Kev in field near to mark, off to hunt ray.
Early start to get to Anglesey for 6.30am...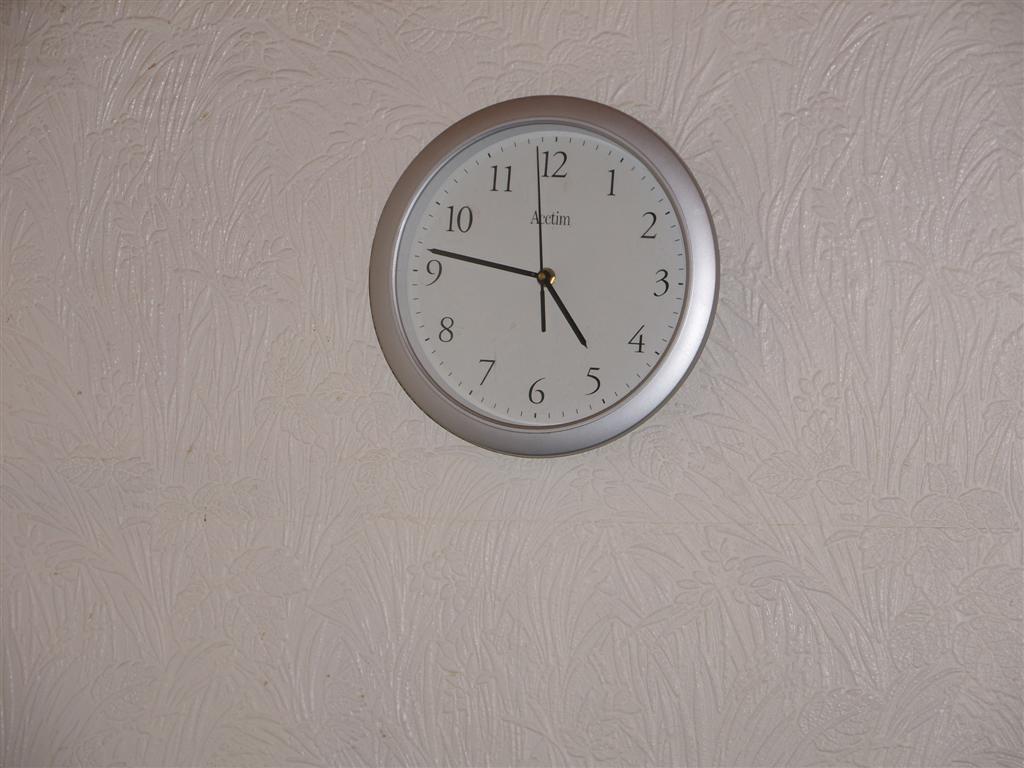 A slippery climb down to the lower platform. Set up before dawn with a calm sea at low tide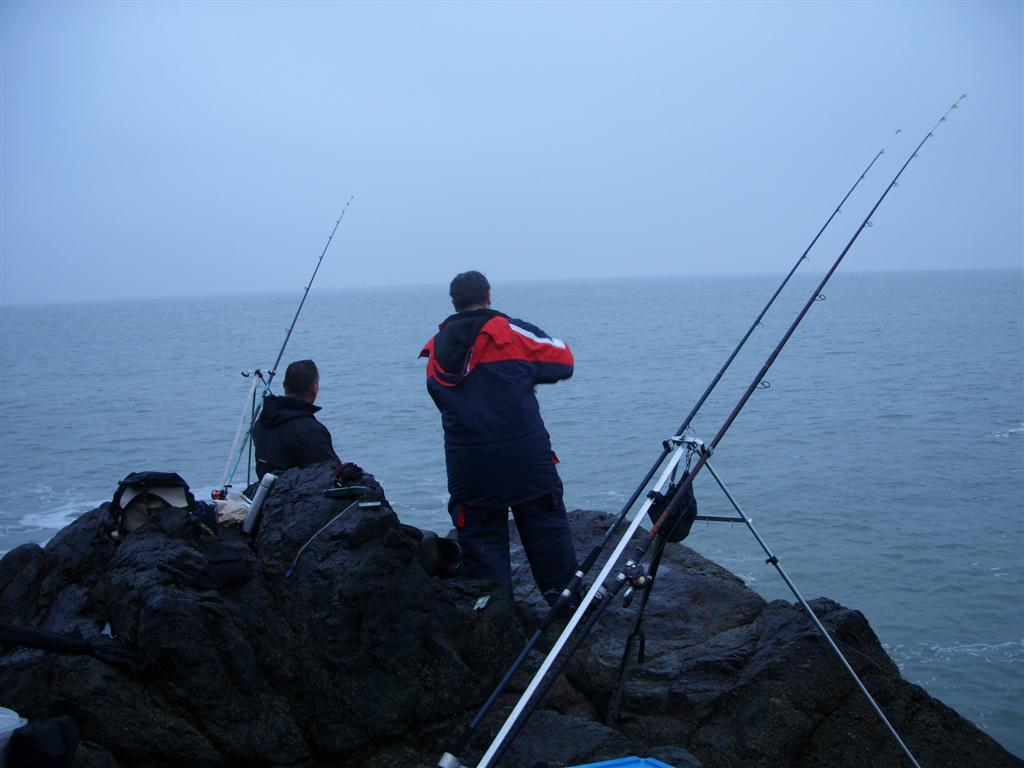 Big Kev took the first fish, a small whiting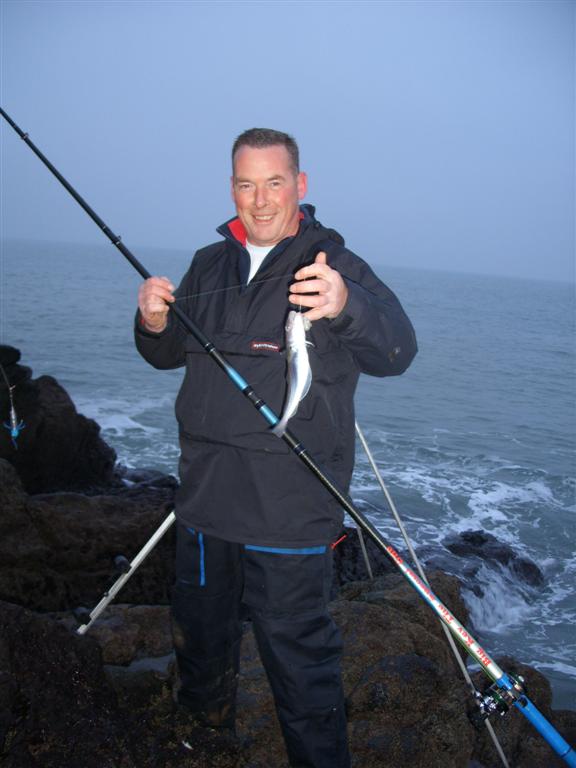 Graham struggles with a double header, a dab on the top hook and a equally large whiting on the bottom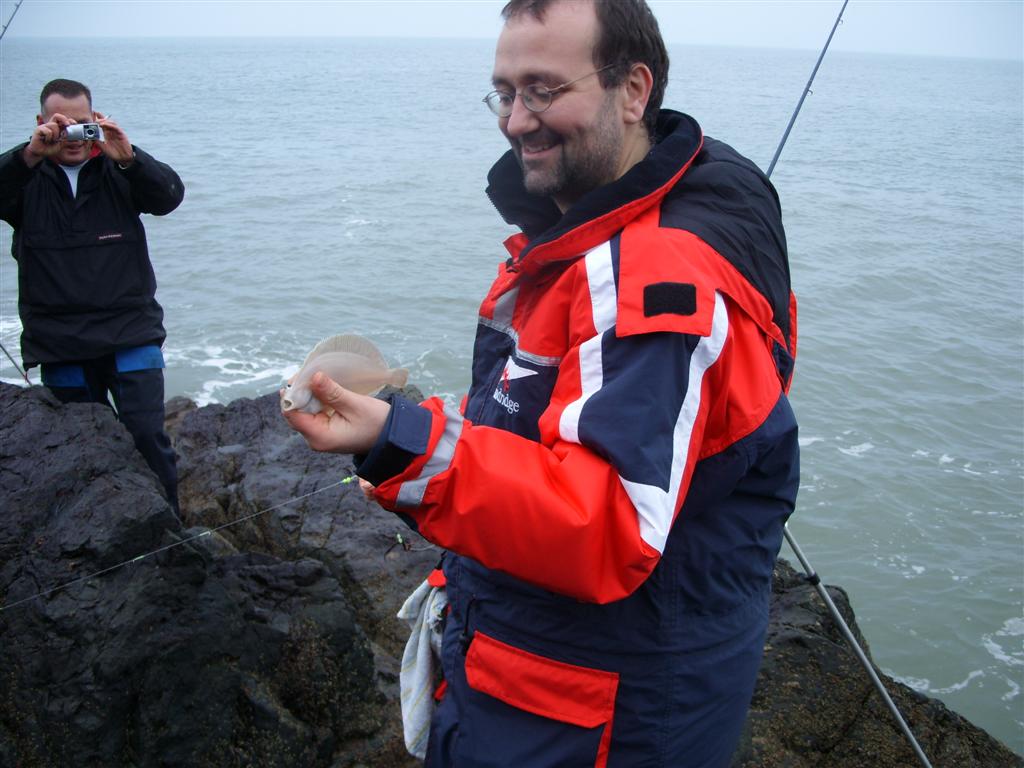 Svenbren joins the group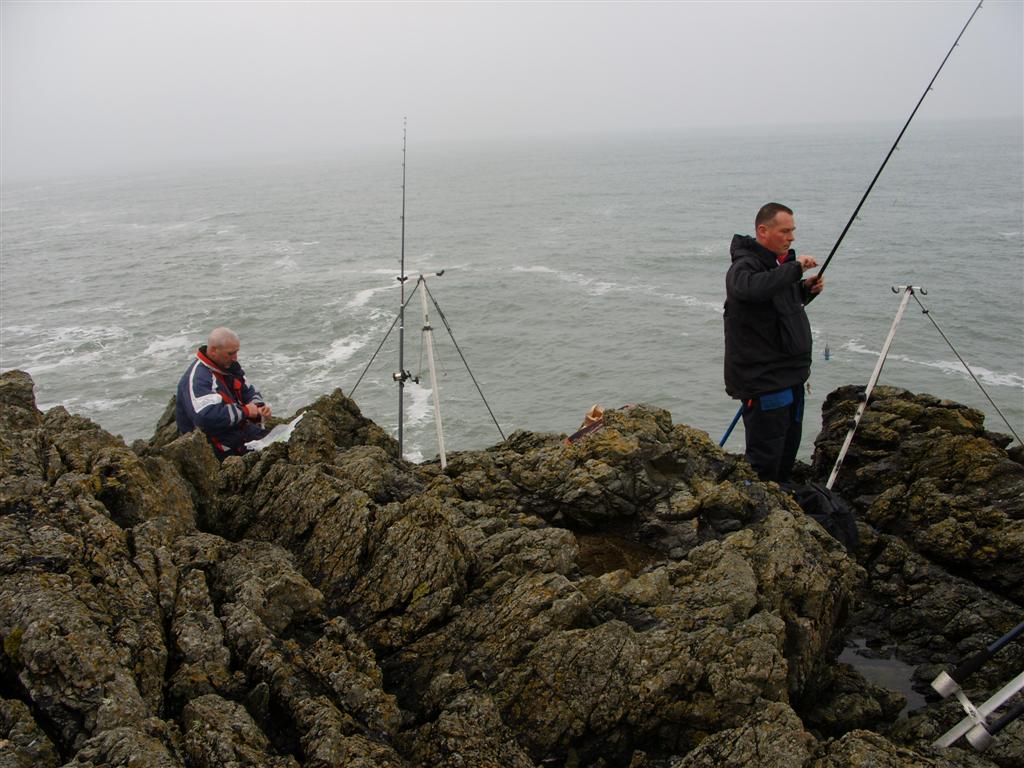 Oh, the excitement... I land a dogfish! Who'd have thought it?
Time to move up to the top of the cliff, large swells getting close.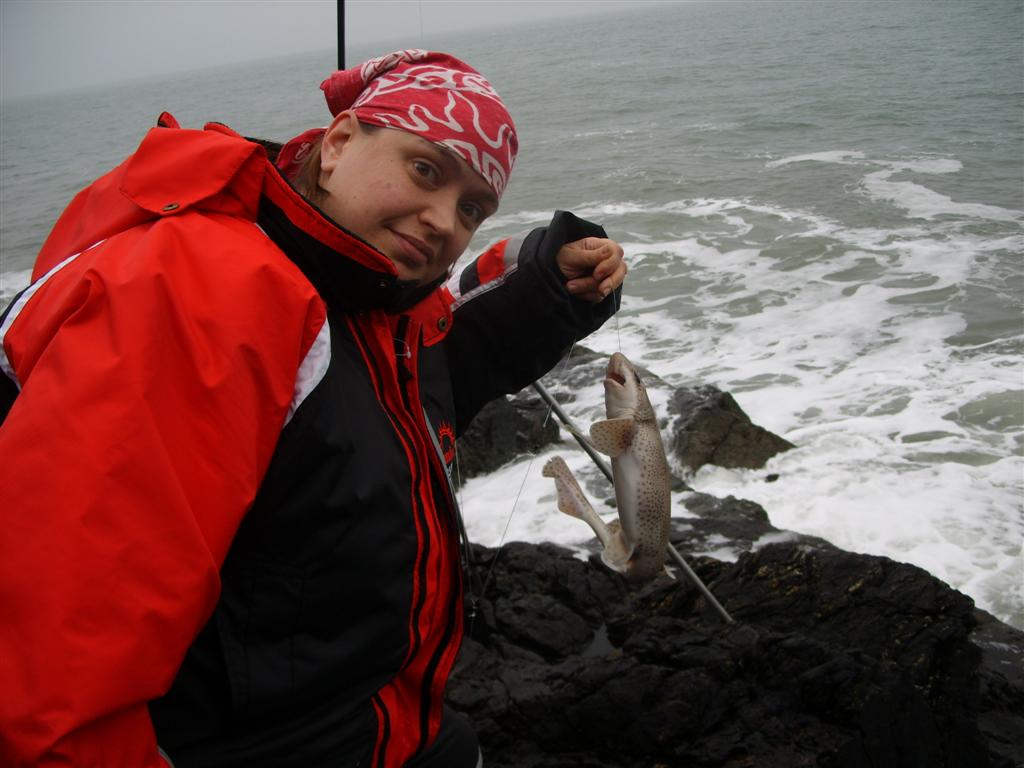 Big Kev strikes again with whiting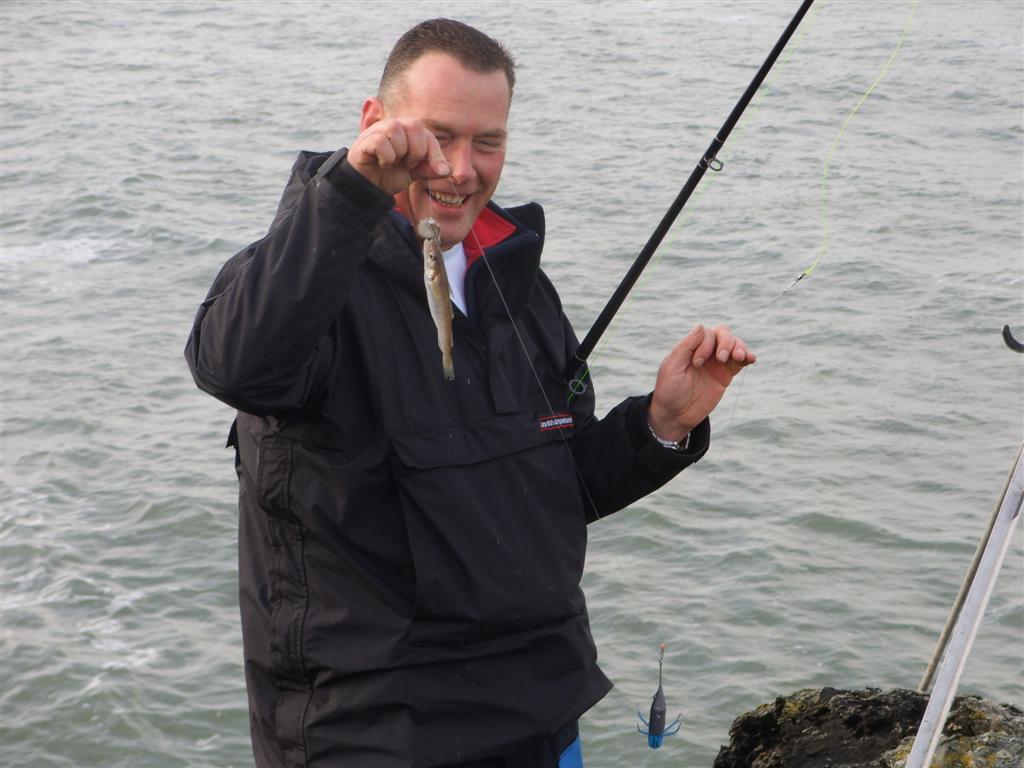 Sven bags a different species, for those of you without a magnifying glass, it's a starfish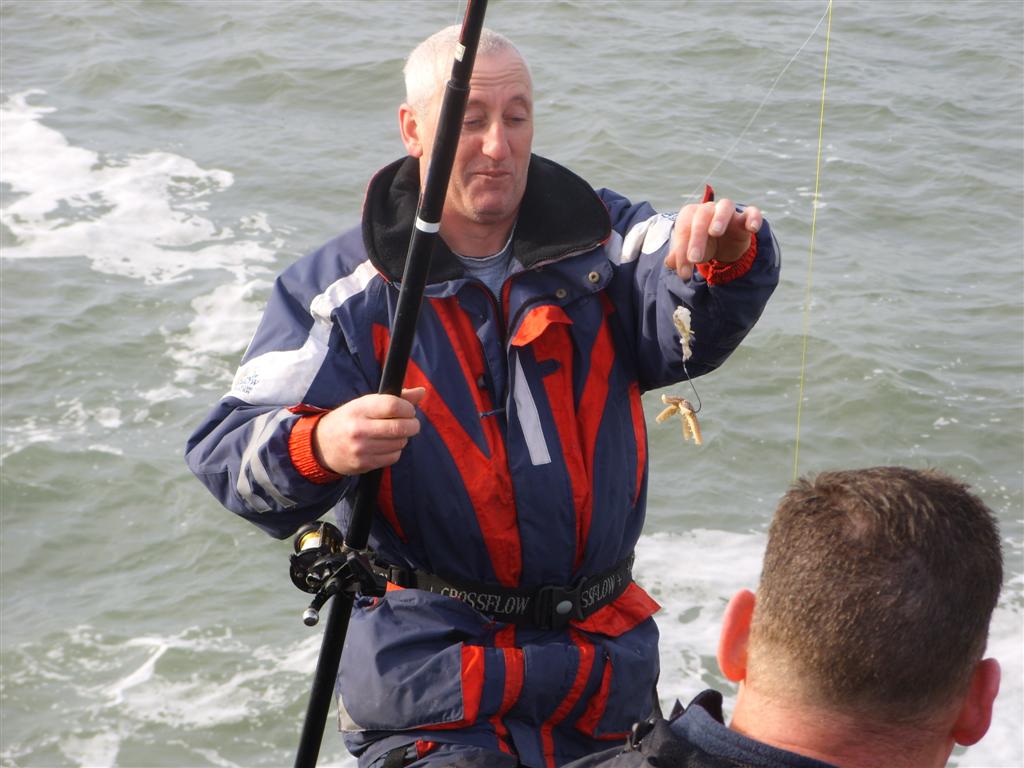 Nice view, not bad weather for February, even got a smattering of sunshine for a short while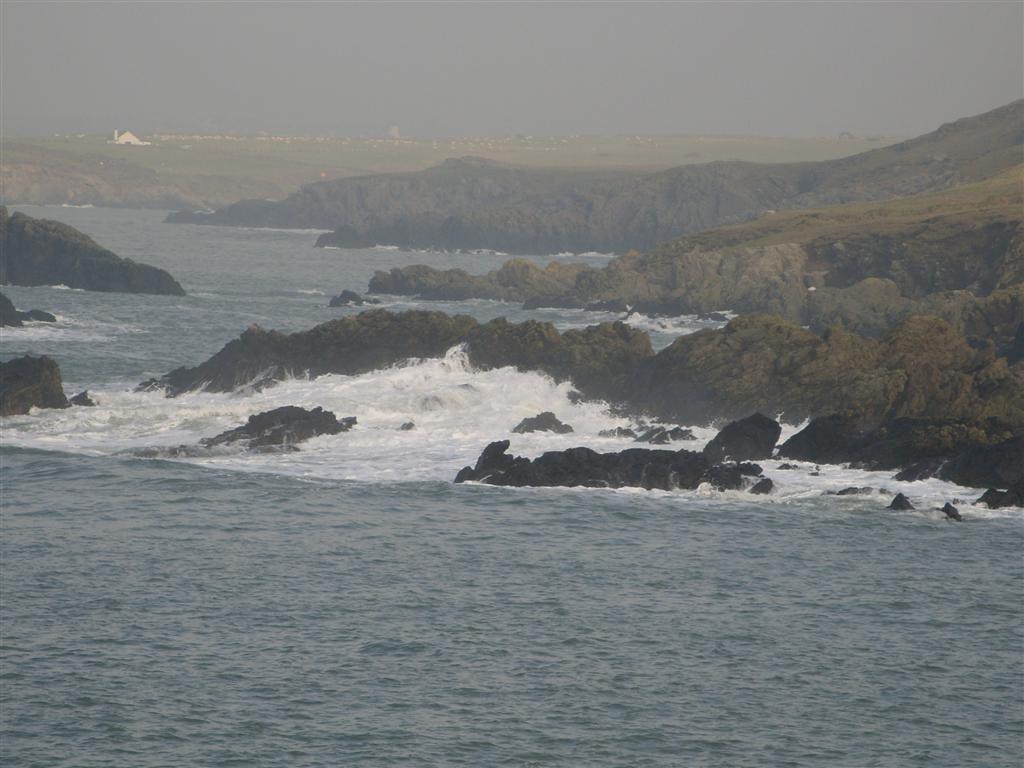 Sven gets the only codling, another whopper!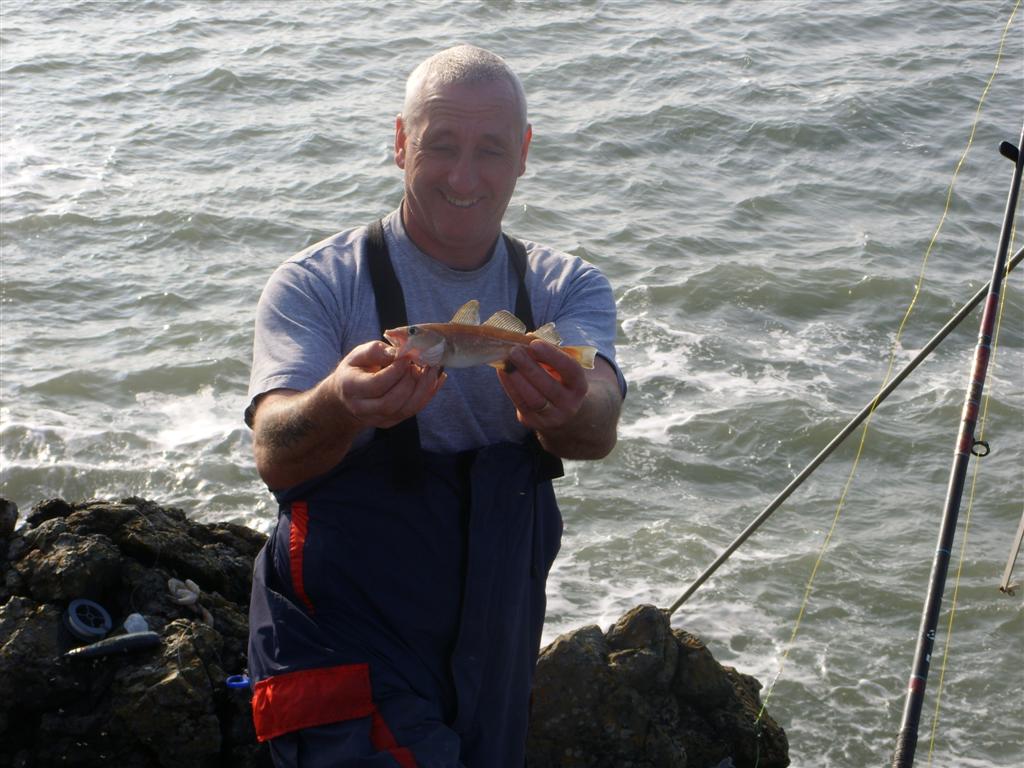 Left for home about 1.30pm.
Plenty of tiddlers, mainly small whiting, a good few doggies for all, and 5 species in total (yes, that is including the starfish). Nice to be out and about, better than sitting at home, even if there were no rays to be seen...
Pez