Kenny 'The Gob' got some excellent lug off Billy and the nod that Mark X was fishing well and gave us a call.
So I arrived down at the wall, to fish the 6.30pm high tide. Kenny was already fishing away, commenting on the strong pull of tide towards the Pier Head.
Set up, two rods both pennell rigs load with nice big fresh lug. Half hour later Kenny was in full moan after snapping off, then his first bite, starts reeling in rods nodding away, having crossed lines, helping each other kenny manages to hand ball a 2lb codling up the dock side, just over the side the cod falls off but recives a swift kick further to dry land. Happy days
For my the crossed lines results into a snagg - then snap off.
From then on the sound of 1nil rattles down the quay.
He he my turn 10 minutes later, slack line then reel in a 2.5lb codling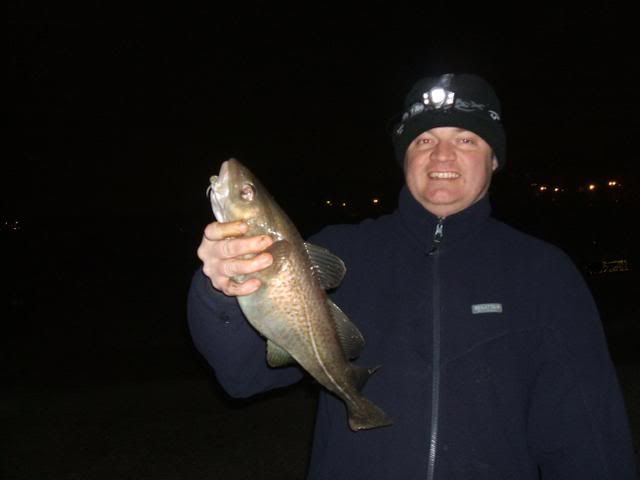 Which resulted in the cry of B*****D thats bigger then mine.
Half hour later a small knock and another 2lb codling.
Which resulted in the cry of I was going to fish there. Something about pegs!!!!!!
Then the finale on high tide another slack line bite for me and another codling around 2lb.
Which resulted with me winding the GOB up with 'oh Jeeves will one pull ones cod up the wall'
All in all a goods night fishing.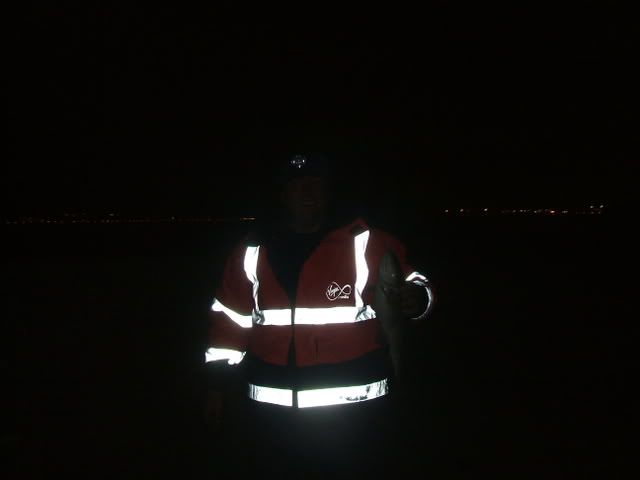 The Phantom Menance 'Kenny the Gob' who I later found out thats my fish he's holding.
All cod now living in Kennys fridge.
End result plus Kenny also caught a whiting.
Cheers