A high noon start today and a quick trip out into a choppy River had us waiting with anticipation.
I was first in with a small Ting. A couple more Tings followed and Ian and I had a couple of nice ones at 1lb 4 and 1lb 3.
I sneaked in a 2.8 Cod
Then with excitement written all over his face Moore junior Ant hauled in a nice 5.5lb codo, nice one lad, I taught him all he knows.
It's his biggest fish ever and PB cod. I did a night shift before the sesh and the very choppy weather got the best of me, boy did I feel rough. I tackled down and felt sorry for myself for a couple of hrs. I left the camera at home this time so thanks to Ian who took the picies.
A couple more first whiting for first time boaties.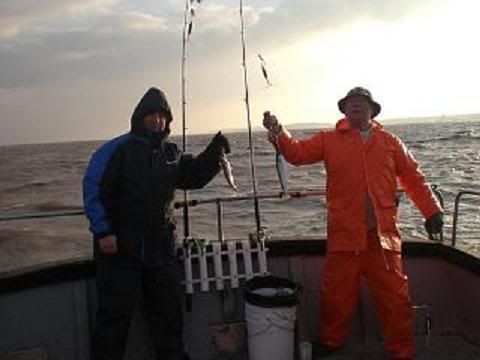 Another 2 lb codo came on board late on.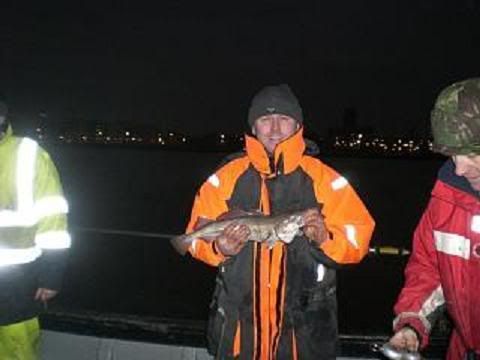 A cold and choppy grey day on the River, not many fish but at least the Blues won. My Thanks To Spotty junior the Skip. And 'well in' to all who braved the cold and wind with out feeling sick .