Set off to the island of Anglesey on saturday as is so often the norm for me and Thomas (my son) these days.
Called in to see Gaz and Chris at the F4U shop for a few supplies and a bit of a chinwag, and to wander around the "all new" shop layout (yet again)
Soon we were on our way to Bull Bay, as the winds, although forecast Gale Force 8, were SW to WSW, so Figured he Flat Rocks to be a good choice for shelter, and because we are familiar with the venue.
Target for the night was only one thing - a big conger!!
After a brief while fishing we decided the mark was calm enough to warrant bringing down the cooker and food for our midnight munchies, so i popped back for the stuff to be met by Owen2Dogs from the F4U forum, looking for the flat rocks (what a small world it is!!).
After inviting him to join us, we then started fishing properly. (well at least we looked like we were - the fish didn't realise it yet though)
First in was Owen with a nice little 3B Rockling (how on earth did that take such a big bait / hook ?!?).
Next up was Thomas' turn with a little strappy.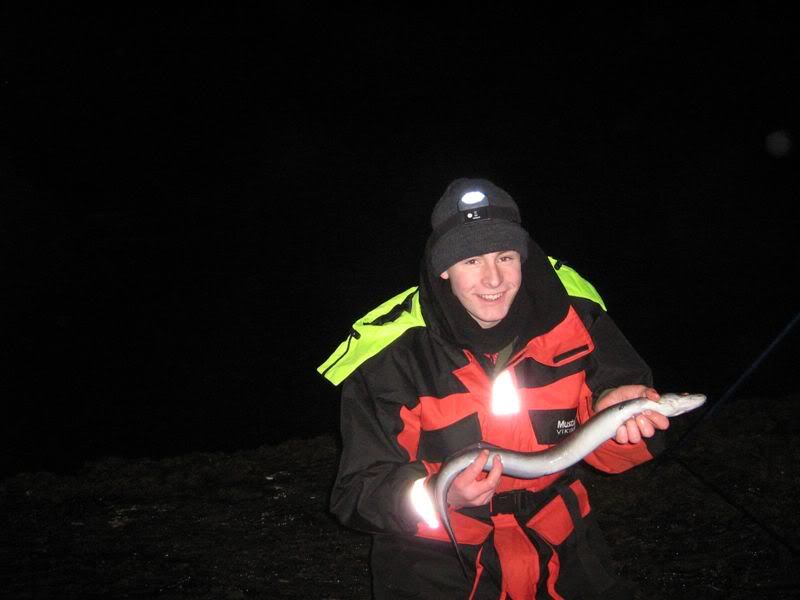 I then managed to lose something.... gonna be one of them nights i guess...
Sadly Owen didn't stay too long (maybe he had more sense!) and soon there was just the two of us.
a little while later i had another bite and was rewarded with something i REALLY didn't want.....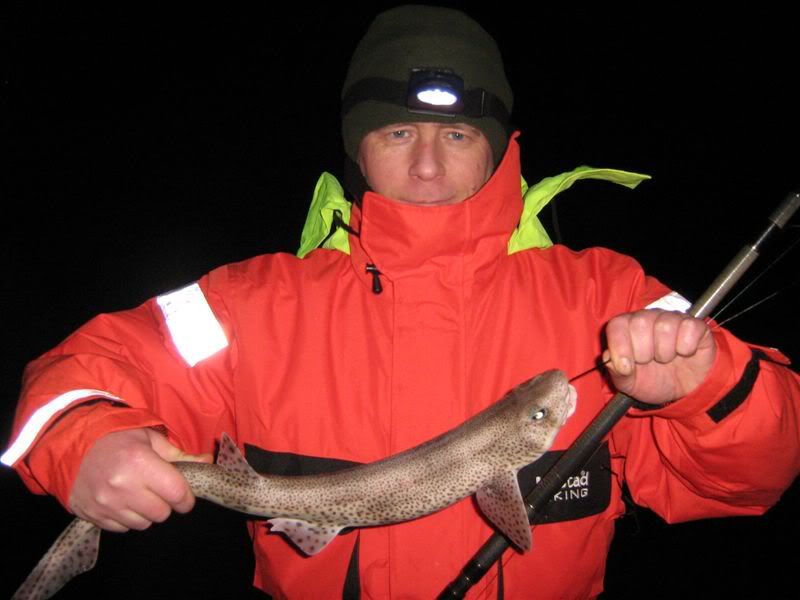 Thomas had his 8/0 nailed by this monster a bit later...
and promptly followed it up with this baby...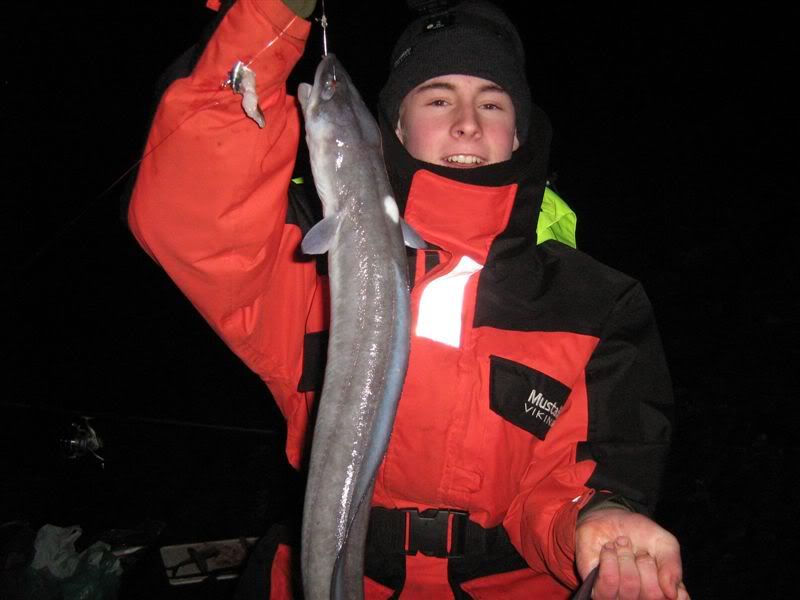 Things are looking up i thought. I had a succession of good bites that just didn't materialise into fish, and joking to thomas after missing another i said "He'll go for yours now, and you'll bag my fish again"
Suddenly thomas was on his feet shouting "Dad i got a monster on" and looking at the bend in his rod, he wasn't lying either. eventually the fish surfaced, and was a decent conger i would genuinely estimate to be around the 15lb mark. As i got hold of the trace to pull it up i was impressed by the size of it, and just as i was ready to lift it using the swell to assist me, there was that horrid, sickening feeling of the trace snapping.
Thomas' fish of the year was gone. I felt sick for him, i truly did, and he was shaking from the event.
That's fishing i suppose, but he's worked so hard, and put so much effort into the sport i felt he deserved it.
After that it was all downhill, with only 1 decent whiting for thomas to show.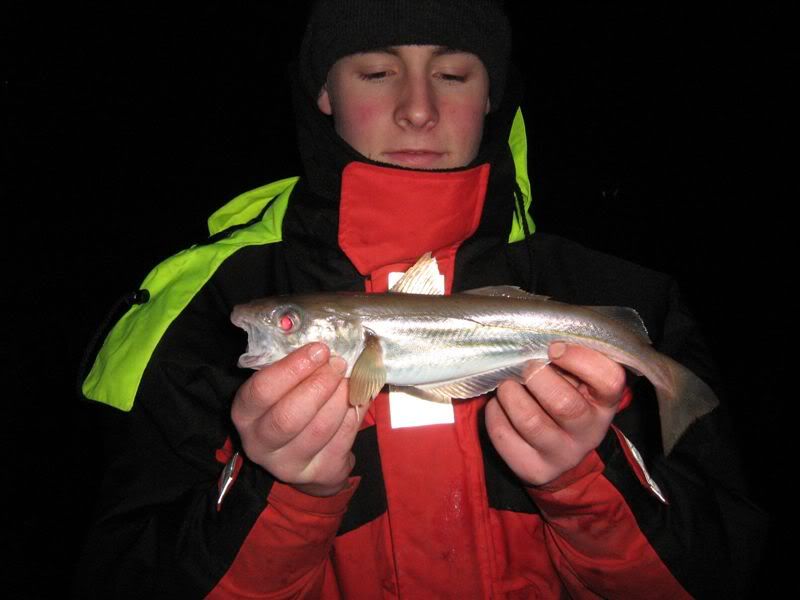 Despite a ton of missed bites we never managed any more fish.
The heavens opened at about 4am, and by 5am we were packed up and cooking breakfast in the back of the car before we set off on a really wet and windy journey home.
Thomas, we'll be back, and this time we'll be better prepared !!