I had a bit of bait left over from Blackpool,so I decided to give the wall ago,having not fished it for ages.It was a very big tide so I was only expecting to fish for a couple of hours.As I parked up,another car arrived and out got MrMikey who I had not met before.
We walked down the path and walked up to the right for 50yards and got set up.There was no wind and the river was flat calm.
MrMikey getting set up
Mike was first in with a double header of pins
Shortly followed by myself.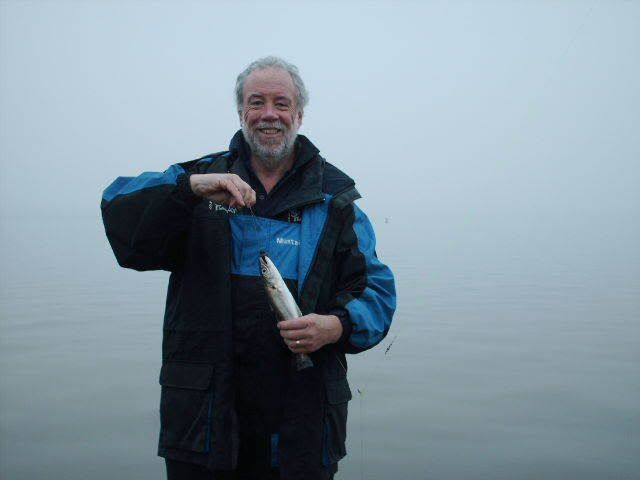 Small whiting continued to come out till the top of the tide
Once the tide started to ebb it became impossible to fish due to the weed and carp that was being washed down.Had a chat with RichieJ who fishes the wall a lot.It was good to get out and meet some new faces.I may give it another go on Thursday when the tides will be a bit smaller.