The better half of Team Duffiano picked me up at 1.30pm and we headed for the Venue (aka The Royal) nr 5 Bar Gate...........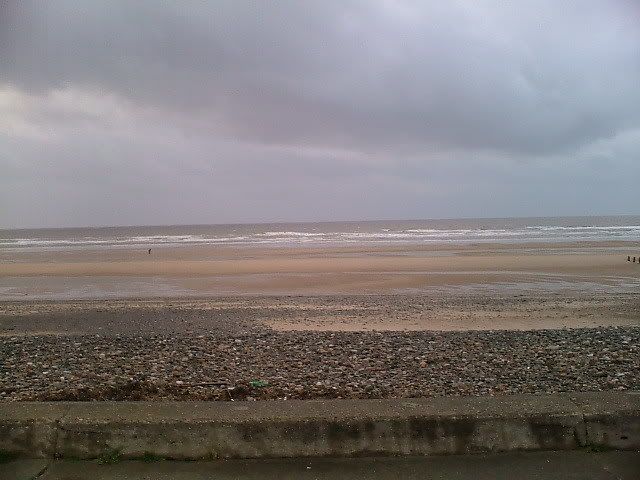 A keen onshore wind greeted us,and the lively sea looked good for codling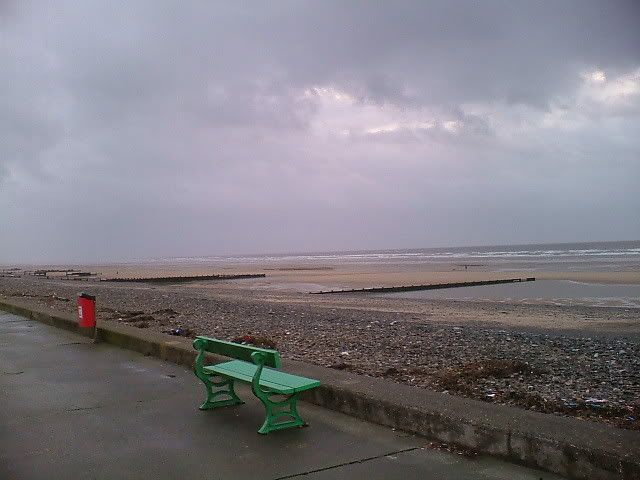 We set up,casted out and pumped some lug to keep Steve going....after 20 mins i had a small codling to get the ball rolling......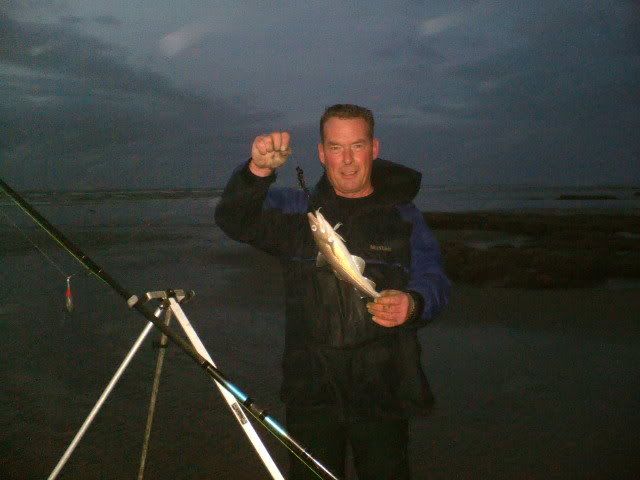 Followed 15 mins later by Steve with a slightly bigger one.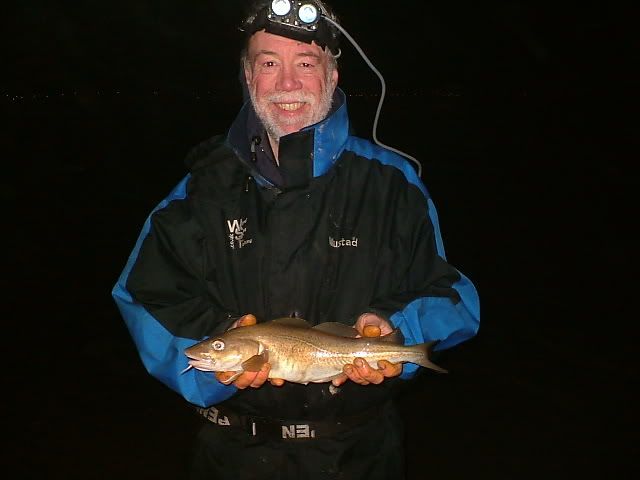 Hopes were high,but apart from a tea bag for Steve,the action stopped
We fished til an hour or so after low before retireing for some sustinance.............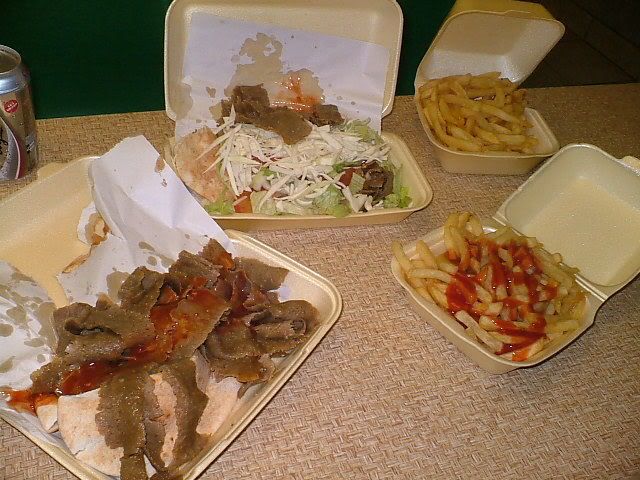 God bless The Main Stop Keeeeebab Emporium

We decided to try the Dolls House on the flood,though time would be limited due to the increasing winds boosting the big tide....we had 90 mins before the waves were crashing over the wall,making things a little hairy,so we called it a night...one small whiting for me on my last chuck kept up my 100% record at this mark

Poor returns,but a good day out none the less