An early start had us ready to board the new boat Osprey with Spotty junior (Steve) at Priory Warf for a 5hr Mersey trip. Steve motored out to the first mark in darkness.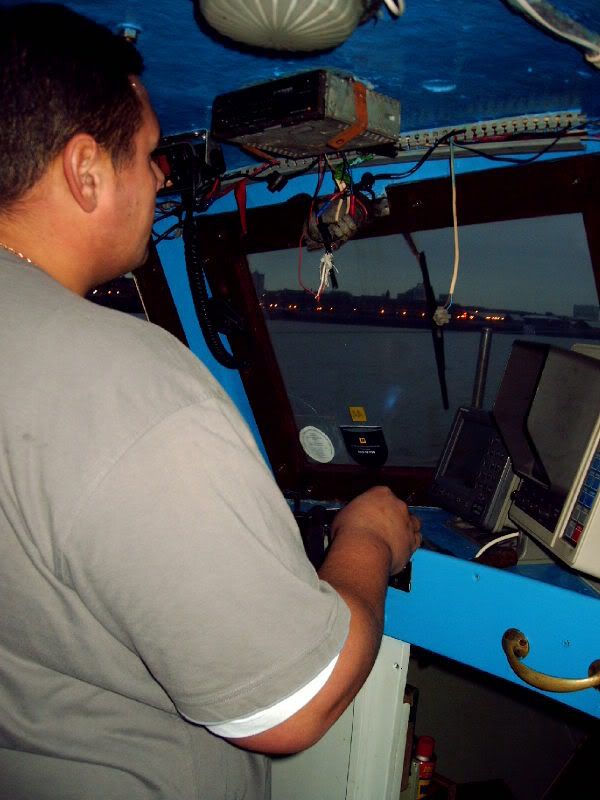 We set up with anticipation as the tide ebbed.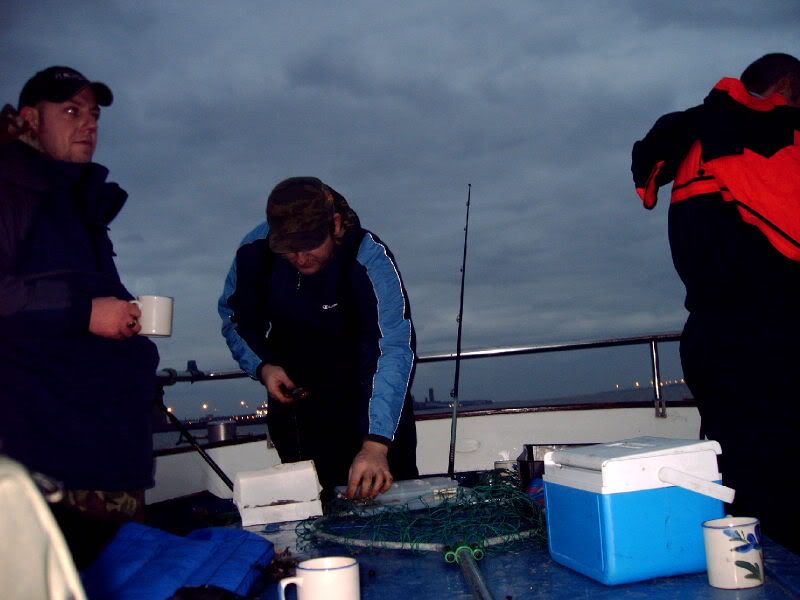 In went the Codo baits, pennels with lug, squid and razor.
As expected first to arrive on board where Whiting and a dab they brought a smile to Grahams face.
Jeff caught this dab on a pennel 5/0 Hooks and a massive bait.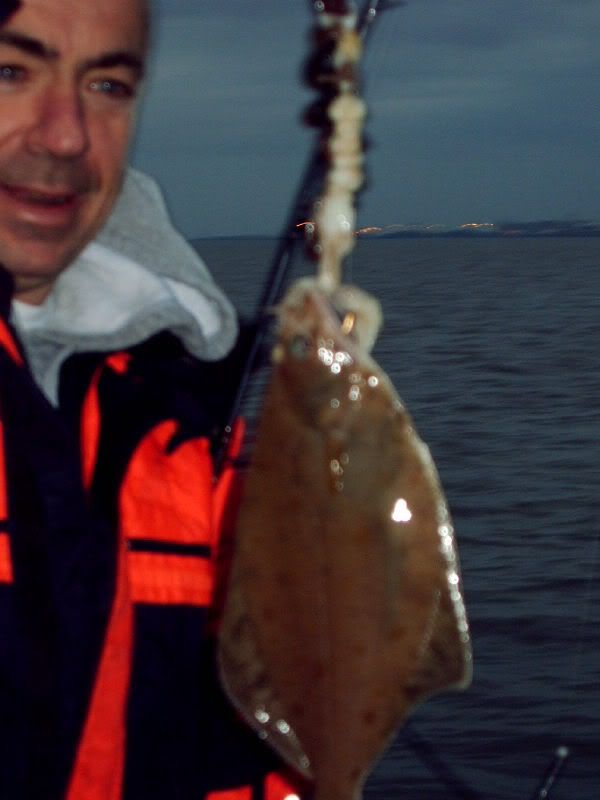 With no sign of and Cod about Steve suggested that we move. So we upped anchor and powered down River past the Famous land marks.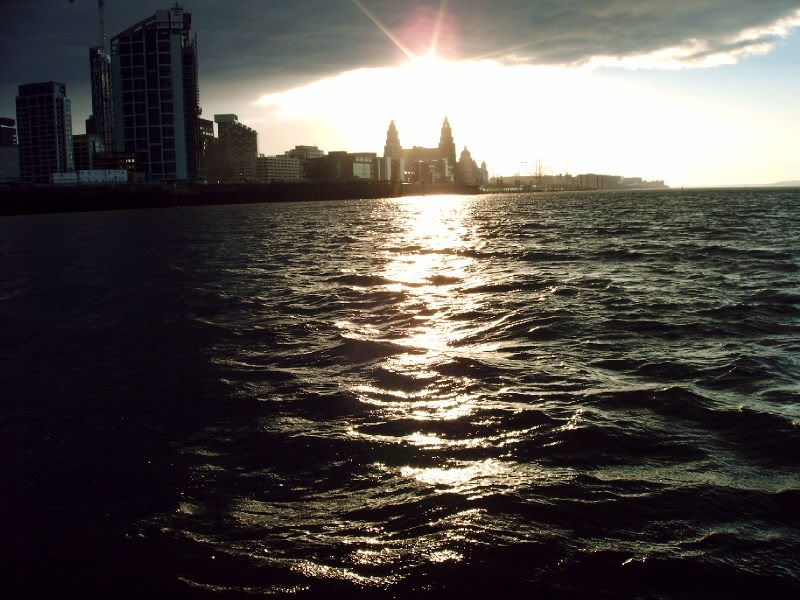 We anchored off mark x for an hour and a half and caught some whiting. Then it was off back up river for the flood.
Graham hooked into our first coddling of about 1 ½ pound. Jeff then hooked a nice 3lb fish. It was time to go home and Steve started the Ospreys engine. I then reeled in this 9.13oz beauty.