Six of us met at the Ringbolt car park on Saturday. The sun had been shining when we'd left home and the winds light. However once past Conway the sky had clouded over and the wind had got up. Treaddur bay was unfishable, and Ringbolt wasn't looking good. We decided to go to Llanbadrig where the wind would be offshore and over our heads.
We climbed down to the platform and got ourselves organised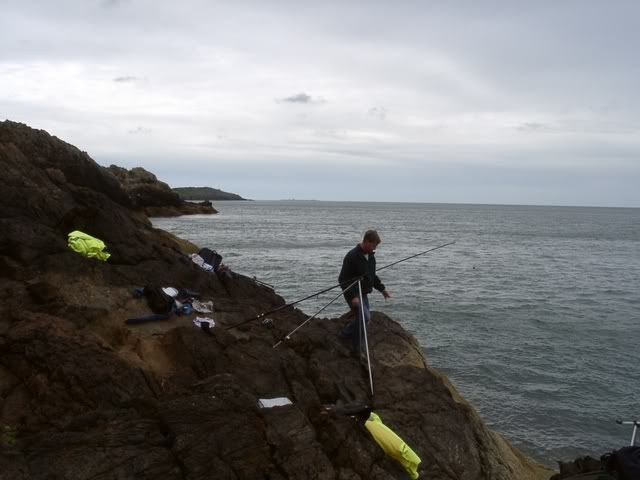 Gruffdris was first in with a poorcod
the first of many which was just as well, as the wrasse were not really playing.
Next up a wrasse
and the a pollock for Paul
Gruff had some wrasse
as did I
Rod got into the wrasse eventually with this one that came up from the deep
Clive had been catching poor cod steadilly, but also managed a Tompot blenny
and a dogfish too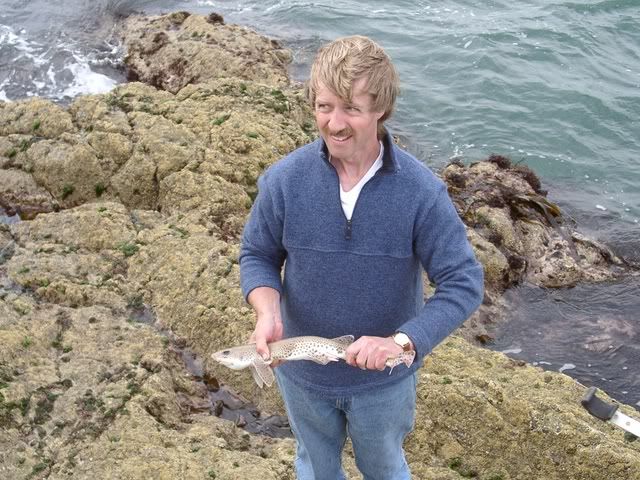 I put the general lack of wrasse down to middow declaring that he would like one for the table. He did the worst of us all, only saving a blank with this guy
Even hyper moaning didn't work for him, maybe he should learn to do it in welsh - "Does dim pysgod yn y mor" !
More shots from the day
Thanks to everyone who turned up and thanks to Moreton Angling Centre for the prize which went to me for my 160cm of fish
Iain