Had a window to go fishing yesterday ,but with going out partying for New Year's Eve ,and a lot of rain water coming down the dee ,sea fishing for me was out the window ..I apologise for this yet again not being a sea fishing report ,but would like to share my day ...
Canal piking ...
Was on the bank for 8am and set to work with pinkies for my live bait..after an hour I had plenty little roach and qudgeon
Next job to my first pike swim .i travel light with just one rod and minimal tackle ,because I find if you haven't caught one in 30 mins you best just try another swim ,and if there there they nail a live bait ,quicker than a tramp on a chip !! ..
First swim ...
No action here give it 30 mins ....
Second swim ...
Give this 30 mins also no action ....
Swim number three...
First cast tight under the far cover ,bang fish on straight away .lost it . A jack of a few pounds ..second cast had this cute little pike ..
Then in the same swim fish number two ..
Getting bigger ...
Then fish number three .this one took me by surprise when I struck into it as I only ever have jacks on live baits from this canal and my landing net was nowhere nr big enough .. It gave me the run around for a good ten mins before I got it in with three failed attempts I finally got it to fold in the net lol ..
I am no specimen hunter but this is the biggest fish I've ever caught ,deffo mid doubles if anyone could roughly tell me the weight of this fish ,as I left my scales at home ! ..I guess a good thirteen pounds ?..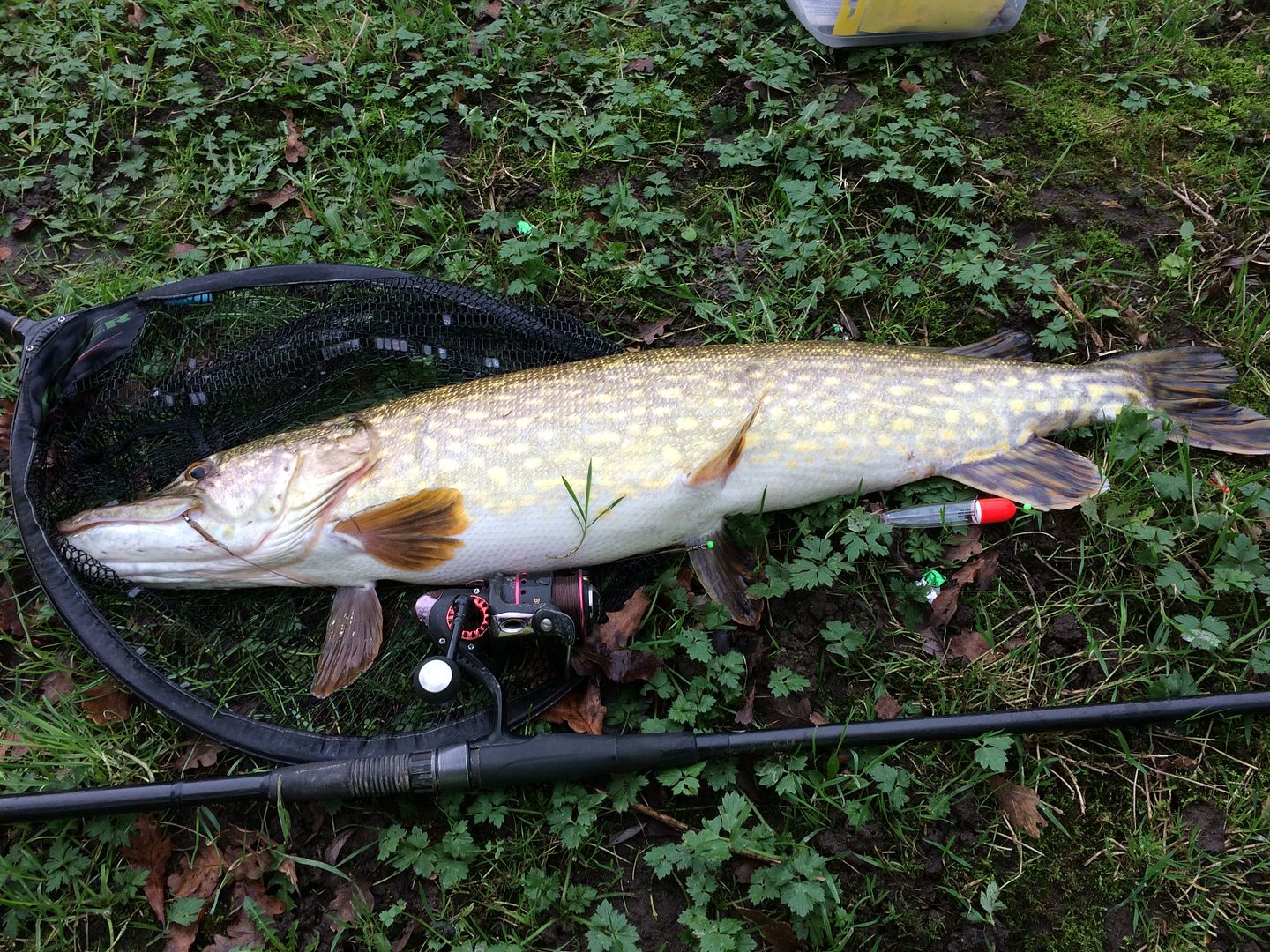 Happy new year everyone and my next report will deffo be a salty one ,as Iam really missing being by the sea ....