This long stretch of promenade is very popular in autumn/winter,with anglers keen to take advantage of the whiting and cod run.
The Britannia pub marks the start of the stretch,and offers somewhere safe to park your car.The area by the pub,and some 200yds to the left, can be extremely snaggy. A 5 min stroll puts you on to clean ground,and a good chance of some nice fish....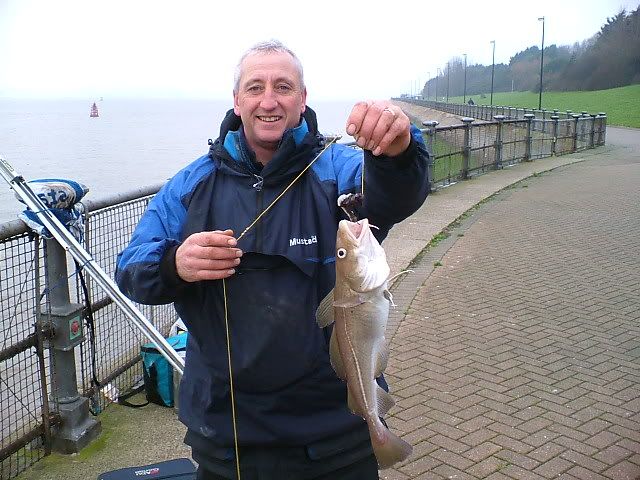 Another 2 mins walk will put you on the old jetty,which is one of the noted cod hot spots,giving deeper water close in....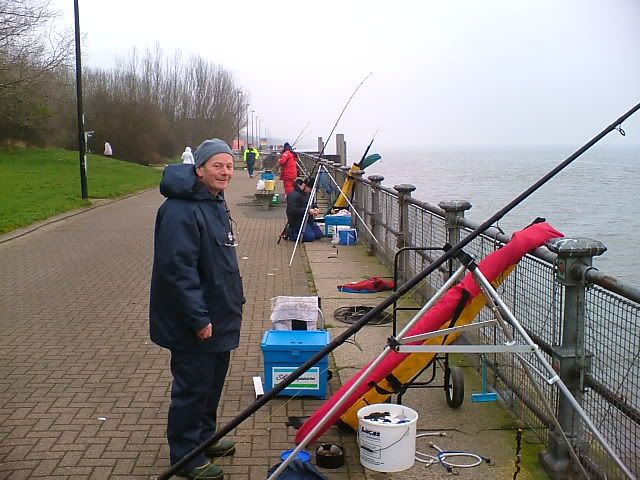 Roving matches will see anglers sprint to this mark

It fishes well from low water and only a short cast is needed.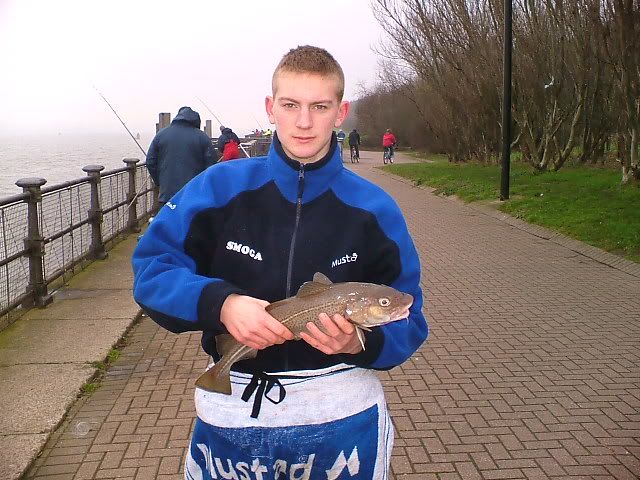 Another 100yds further on is the "funnel"...you`ll see it when you get there,and it`s another good spot.
There`s a good chance of cod n whiting from anywhere along the prom,which has benches and is lit up,for the most part....


Jericho Lane is often the meeting place for matches,and a couple of hundred yards to the right of the car park is the Pump House,which is another noted spot.
We have recently fished matches near the Otterspool Pub and the codling catches have been pretty good,particularly on the first of the flood...See Here For Video
.....
there`s plenty of parking spaces near the prom,or you can park in the pub car park.....there`s always stories about cars getting turned over e.t.c,but all i can say is i`ve fished most stretches many times over the past 30 years and have yet to have a problem,though i prefer to use the pub car parks if fishing after dark.
Standard beach fishing gear will do the business,and fish will be taken on all manner of rigs and baits,though frozen crab and fresh black lug will take some beating.The whole stretch can be fished from low water,though tides exceeding 27ft will prove difficult as the run is very strong,and the weed becomes a big problem....on the plus side,you only need short casts for the cod,so if you can put up with the weed,the stronger running tides can throw up some big fish.
Getting there....The Britannia pub is situated on Riverside Drive,near the old garden festival site...stay on the sea front from the Albert Dock and you`ll come to it....1 mile further on,after a couple of roundabouts,is Jericho Lane,which has plenty of parking spaces....a further 1/4 mile brings you to the Otterspool Pub stretch....


apart from anglers Otterspool is extremely popular with walkers/dog walkers e.t.c so please do not leave any litter or we will lose the mark.
**Parking on the prom is not allowed,and you will get clamped**