Me and Mike found our selfs in a pickle this morning, we were suppose to go over to the East Coast for the cod massacre but with winds casting doubt over whether the competition will be going ahead or not we decided to stay put and wait for a clearer weather report and then head over on Saturday morning.
With fishing in mind and lots of free time we decided to head for a save option, the "river Mersey" on the way there we discussed the 3 mile paddle towards the chosen swim, being clever I recommended that we can launch from just below the weir by pulling the kayaks down from Weir Ln, saving a considerable paddle and effort.
It did save a good long paddle but still required some effort, first obstacle.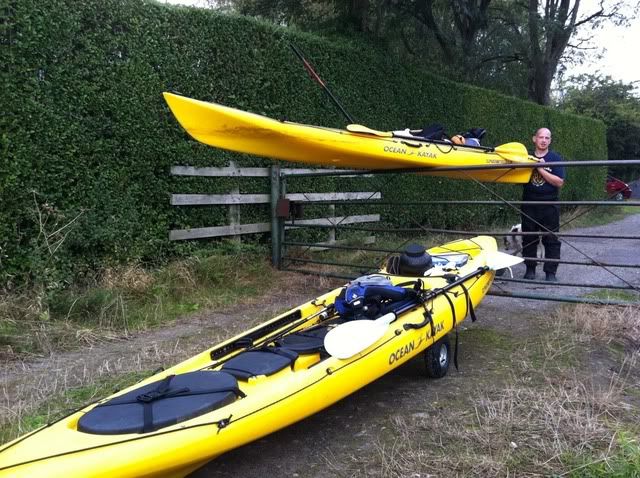 Second obstacle was the steps by the weir.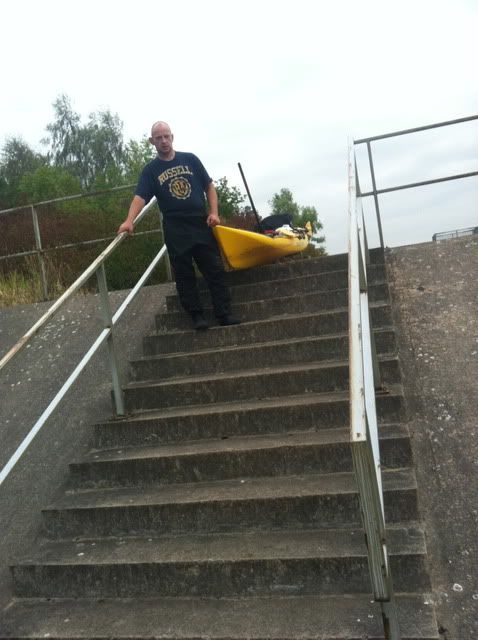 A short walk through the bushes and down a very steep bank through the brambles.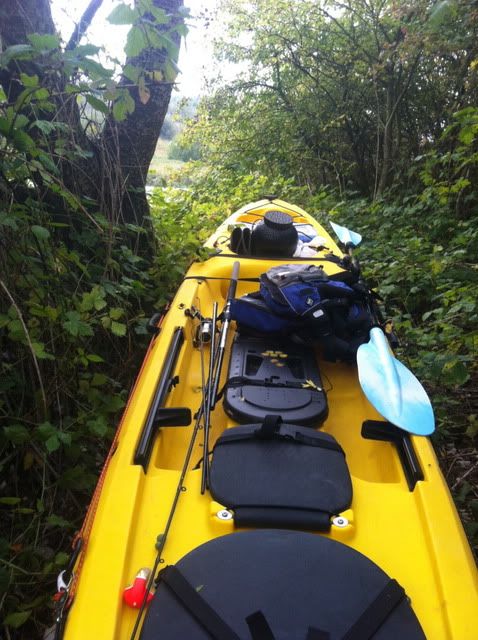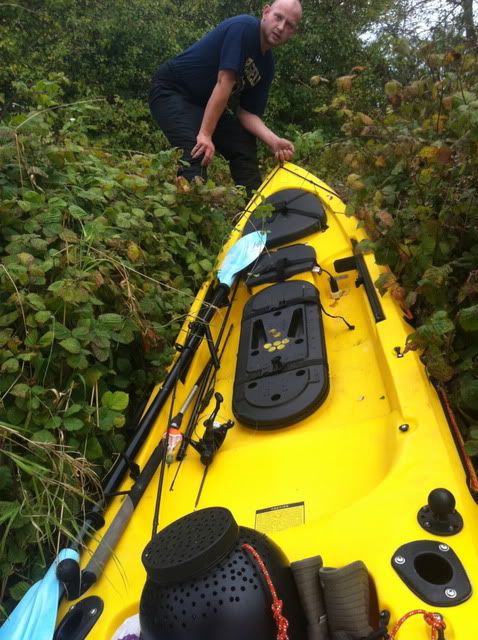 First things first, we needed some live baits to temp these Pike, so down river we went, only to find Andy's best mate already fishing.
He did beg us not to tell you Andy but theres no secrets here, here is the photographic evidence, you deal with him as you see fit!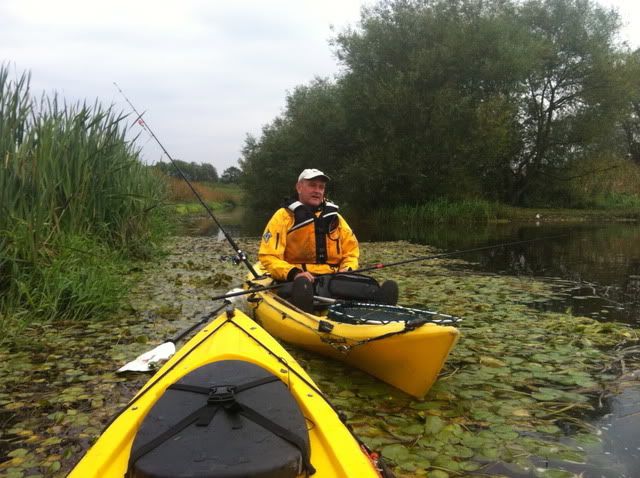 With roach and perch all over the place we soon filled up and headed towards the pike swim where Neil was already fishing, Neil already had a few nice fish so no time was waisted getting our baits into the water, within minutes my rod developed a bend and my first pike for the day.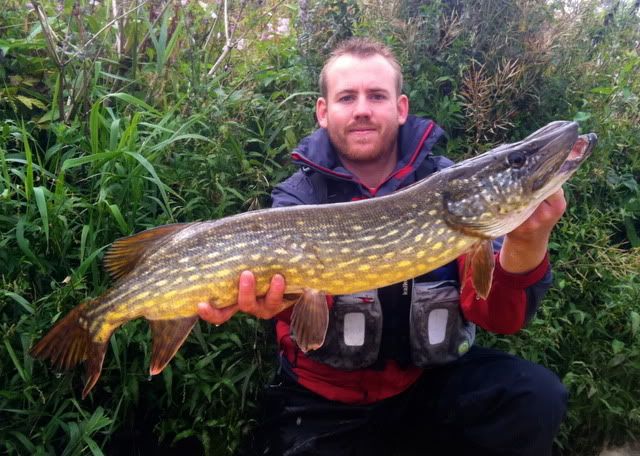 Mike, not to be left out reeled in this beauty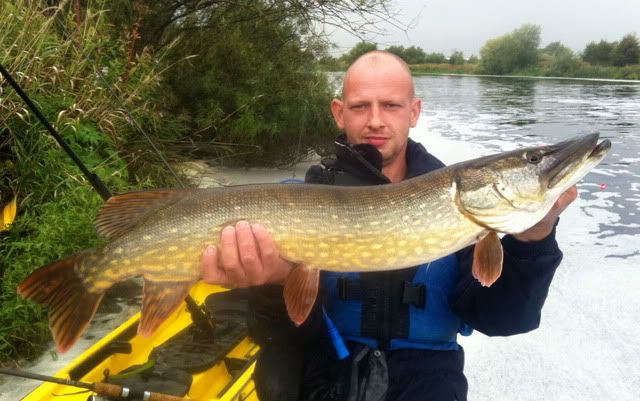 I thought he was about to kiss it here, looking at his facial expression.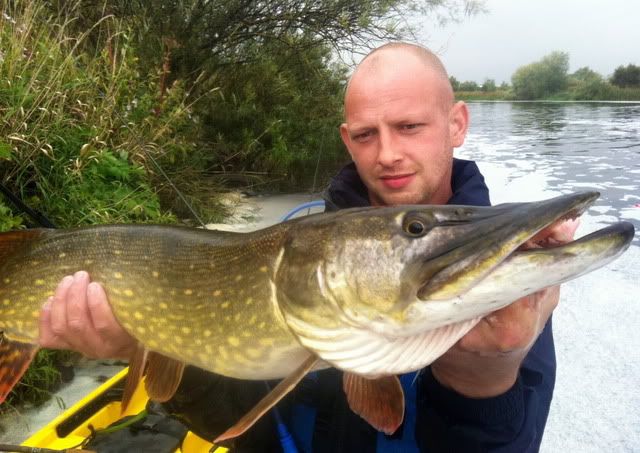 A re-think in strategy saw us back afloat and trying out something different, which resulted in a very nice fish.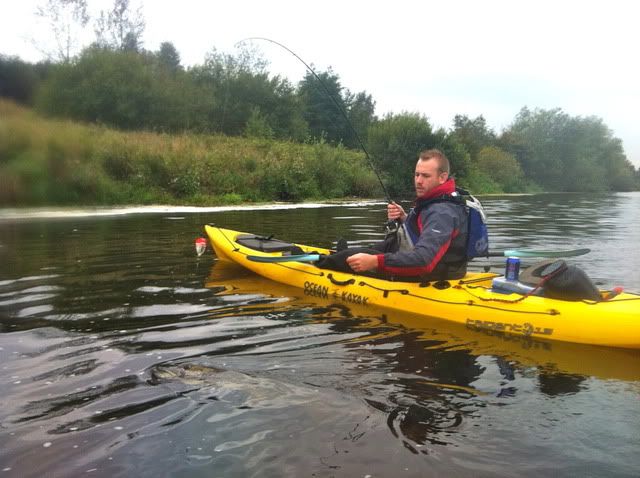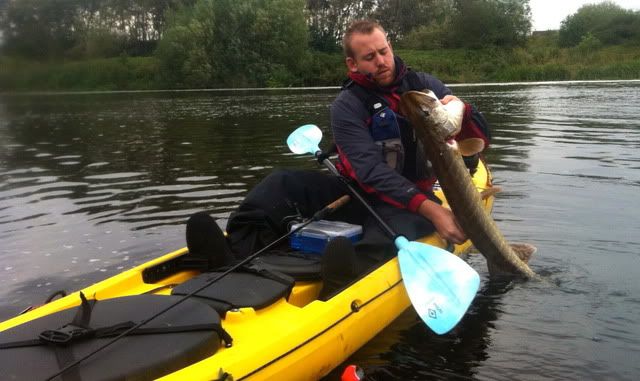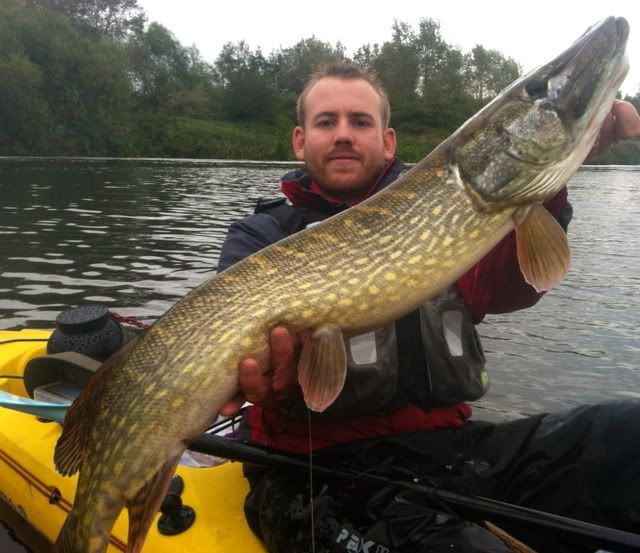 It will almost appear if we are taking turns, because the moment Mike dropped his bait into the water the fight was on.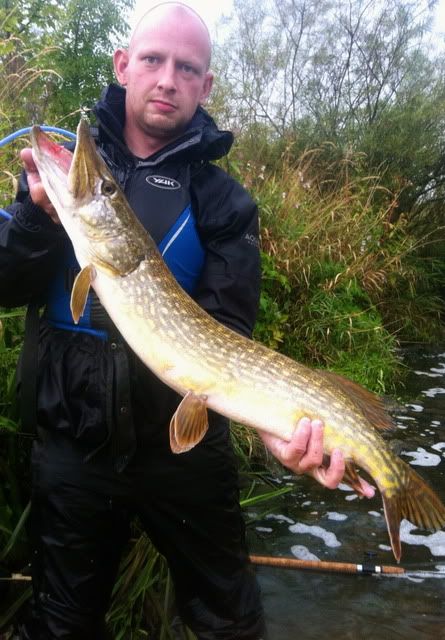 He hardly released it and re-baited and had another one.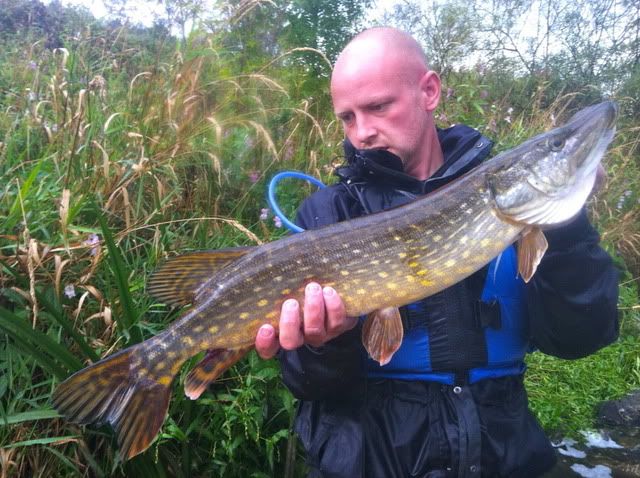 Not being impressed I decided to have one more.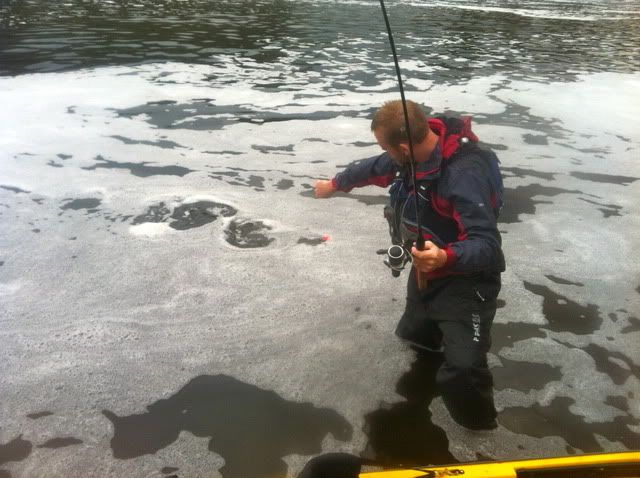 All in all, it was an unplanned day but very enjoyable nevertheless, thanks Mike!
All the best