The fishing is similar to that at Perch Rock,where you will be fishing from a sandbank in to a deep channel.Codling and whiting are the main species,though you can expect the odd ray and dog to show in early autumn...around low water will see plenty of dabs on the feed,with odd plaice often being taken very close in as they lie on the sandbank...summer fishing is improving year on year with very good catches of thornback rays along with smooth hounds giving some great sport.
Cod often show in the first fishable hour,so the sooner you can get out on the bank,the better.To get out early you are best crossing the gulley at the bottom of Holland Rd,as it`s the shallowest part....walk down the slipway and head straight out...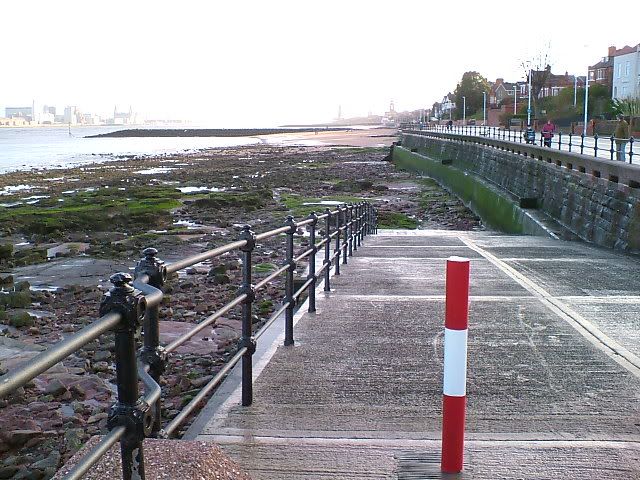 chest waders enable you to get out a good 3 hours before low water....the gulley does empty pretty quickly so if you`ve only got waders/wellies you`ll only have to wait 30 mins.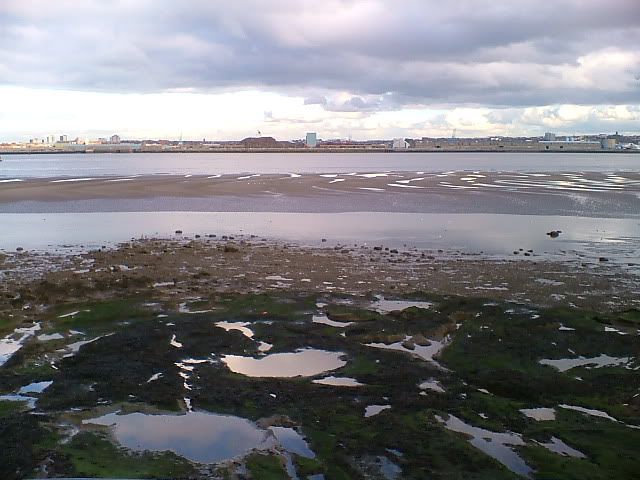 Me and the lads fish this mark a lot during winter,and it produces fair numbers of codling between 2lb n 4lb,with the majority being taken in the first hour or so .........


Don`t be scared to drop a lug bait 10yds out,as some large plaice like to sit on the slope of the bank

As for hot spots,i really would`nt be bothered where i fished...on pleasure sessions with the lads,we usually fish around the middle of the stretch.
Unlike Perch Rock,this venue is virtually snag free,and few anglers fish it which always amazes me

You must be aware of the channel behind you,as it`s out of sight while you fish from the steep bank....it fills in from both ends and if you stay out for longer than 90 mins after low,you could get in to serious trouble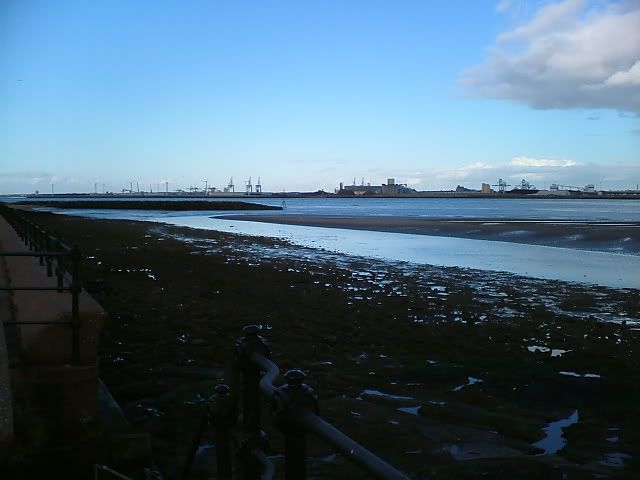 Getting there....Follow along the main road through Seacombe (A554) Seabank Rd....Holland Rd is just after a couple of bollards in the middle of the road.....parking at the bottom is limited,so if there`s no space you are best driving further along to the shelter at the bottom of Magazine Lane,and walk back.....if you drive or park on the prom itself,you are liable to get a ticket
Magazine Lane Directions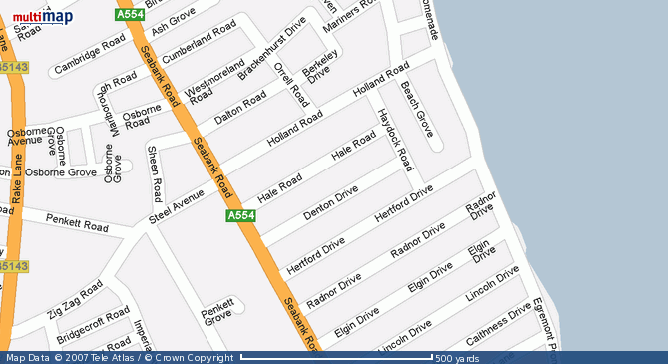 [/b]