Large flounders are the main quarry from here,and you`ll also find a few eels.A light beachcaster with a 2 hook flapper loaded with lug tipped with mack,or fresh crab baits will do the business.Best fished on tides of 28ft to 30ft,from 2 hours before high til 3 hours or more into the ebb....the ebb usually fishes much better.
Getting there...from the A565 Formby -by-pass,take the B5193 for Hightown (at the junction with the Red Squirrel pub)...follow the road to a T-junction and turn right...follow your nose (country lane has one very very sharp left hand bend on it )...you come to a roundabout..go straight over on to Thornbeck Ave,and after 400yds you`ll see the gate to the boatyard.on your right.If you drive in you are likely to get locked in,so park on the road outside.Go down to the boatyard and follow the path over the dunes on the left...this brings you out on the beach.We fished another 200yds further left,by the old sewer outlet.
It really is a matter of a 20yd lob,and fishing so close,makes the bites very lively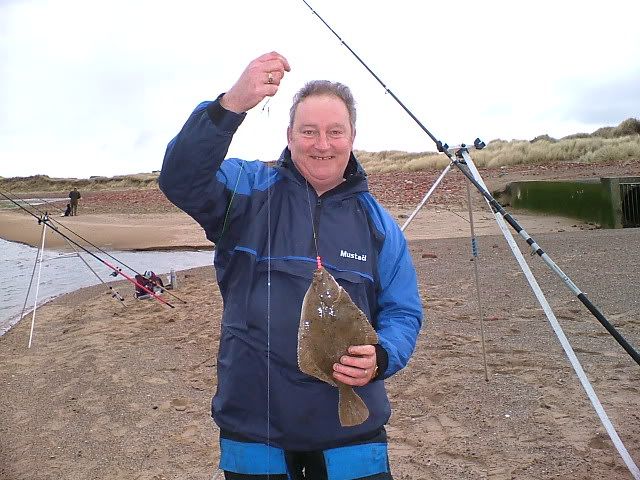 The mark at low water....