A superb low water venue which offers great sport in late spring/summer with flounders,dabs,plaice,thornbacks,and smooth hounds(especially throughout June) making up the bulk of catches.....small codling and odd school bass also show.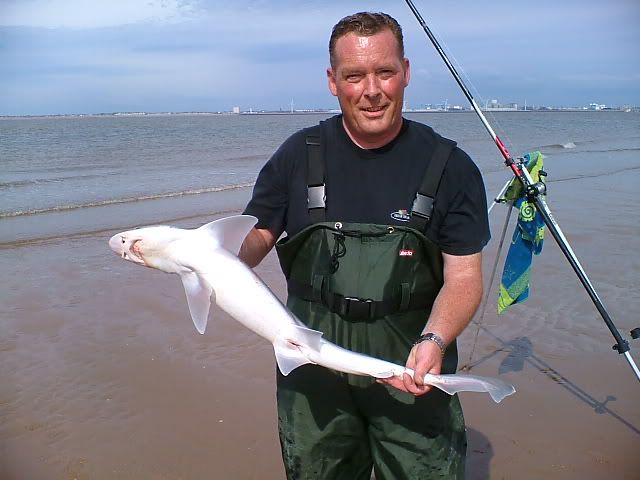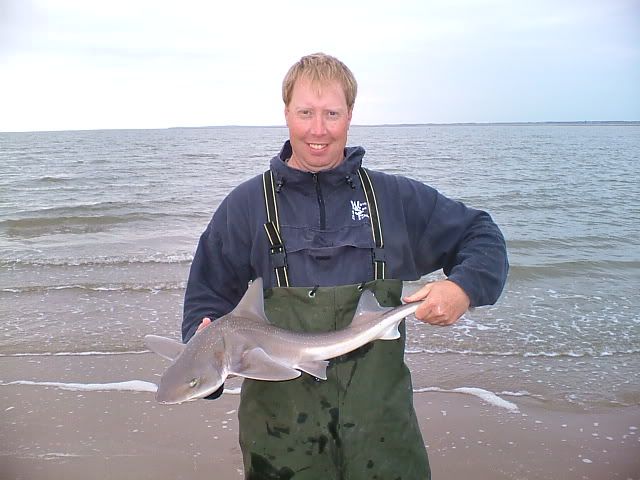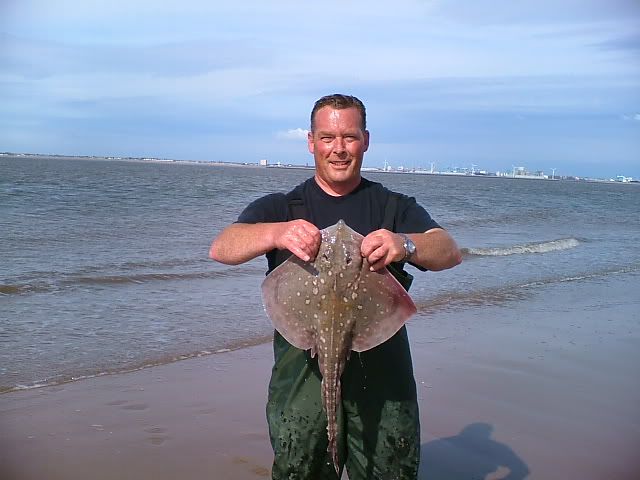 Standard beach gear/rigs will take all species,and distance casting is not needed,though fresh crab is by far the top bait.Depending on the size of the tide,you can get out on the bank around 2 1/2 hours before low and fish til 60 mins after low....any longer and YOU WILL GET CUT OFF AND DROWN

You are strongly advised to go out with experienced anglers on your first session,as you really need to know how to get out and fish safely.
Chest waders are needed to cross the first gully and get on the bank.
Getting There........From Perch Rock head along the A554 Kings Parade (known as Harrison Drive)...park on the prom on the far side of the clown roundabout,and if you look on the beach you will see a large T shaped rocky groyne....as soon as you can see the sand bank appearing,walk out on the left of the rocks as this is the shallowest part.


Fish are taken all along the very spacious bank which is 1 mile long,though we do have our hot spots,which usually involve a good 20 min hike.You must be aware of the very deep gully behind you....the further you walk out along the bank,the further you go away from the gully,and it`s all too easy to forget about it,with it being out of sight....believe me,it fills up very quickly once the tide starts flooding properly,and it`s deep.....do not stay out any longer than 60 mins after low or you will be in trouble.
On your return you will take good plaice in the channel by the T shaped groyne....mullet also shoal up here on calm days