Throbshaw or Throbshire Point off Heysham Barrows is a good venue. It's a headland off Heysham Village near Morecambe, below the 12th century ruin of St.Patricks church......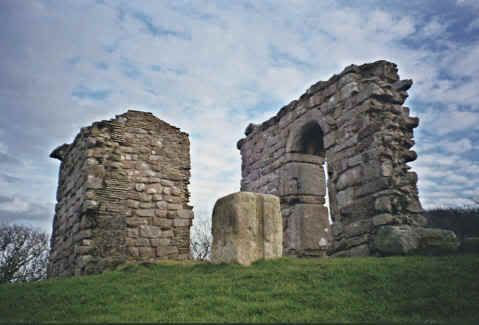 Throbshaw point is the rocks jutting out into the sea......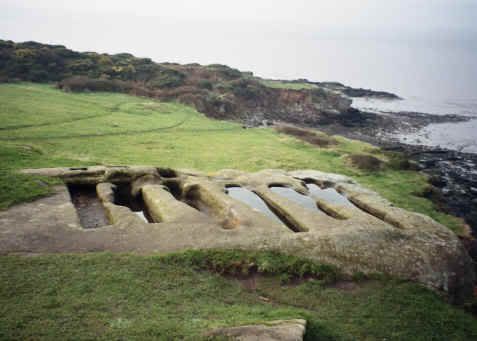 You don't want to pick a tide any bigger than 8.6m, smaller if it's windy....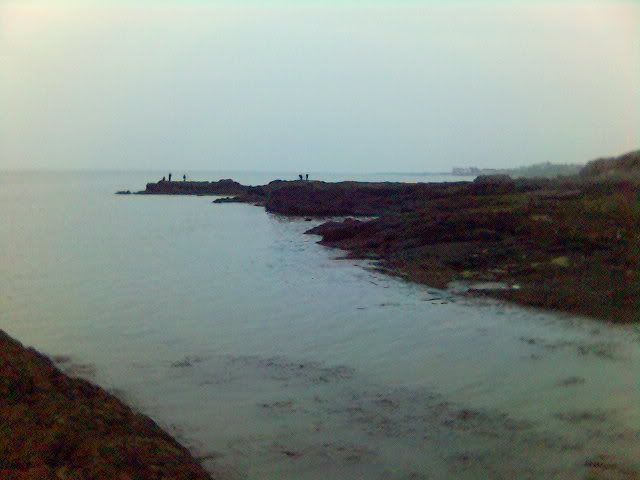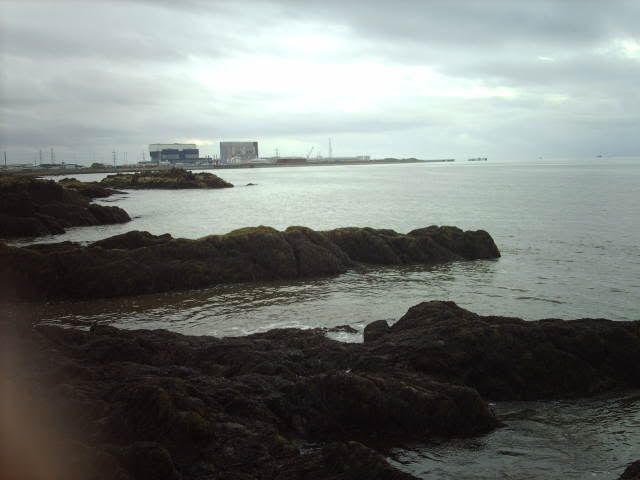 Island of Rods!!
You've got to be careful you don't get cut off with the tide coming behind you. **This is not a big tide venue** This pic was an 8m tide at high water, you could still get off this particular outcrop. Obviously an 8.6m would be dodgy and I wouldn't fish on this bit.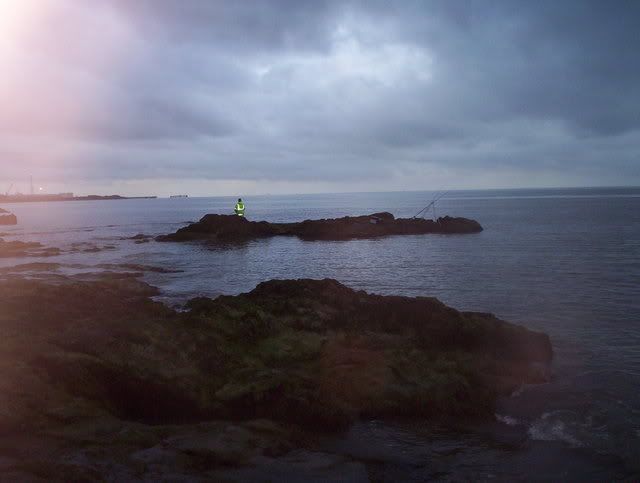 The flattish outcrop to the far right (as you look out to sea) is generally safe up to 8.6m. Use common sense though, if it's blowing a gale and waves are crashing over........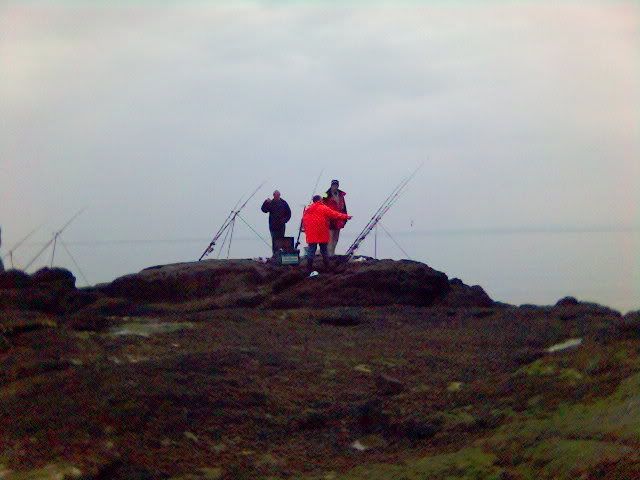 The outcrop underneath the power station on the left of this pic gets cut off on all but the very smallest tides, but I've fished this bit on a 9m tide if the conditions are right, as it very rarely gets covered. That's local knowledge though and I wouldn't advise anyone to do this. If you're unsure, don't take a chance!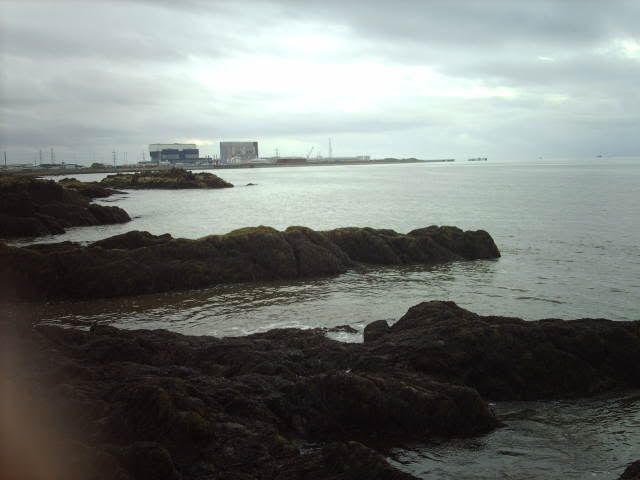 If you look at this satellite picture you can see the areas where there's less weed...so the tide doesn't come over often....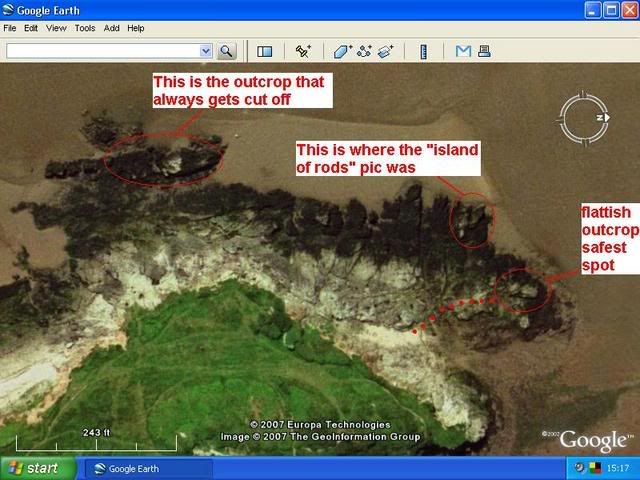 You can expect to catch some quality plaice from late march early april onwards......and bass!
As well as the usual flounder. Lug/rag or cocktail for the plaice, peeler crab for the bass flounder.