Just knocked a few up for Sven,so i took a few pics.
Get yourself some nice lead and make sure it`s
DRY
.I keep mine in the shed,but i`ll bring it in the house a couple of days beforehand to make sure it`s
DRY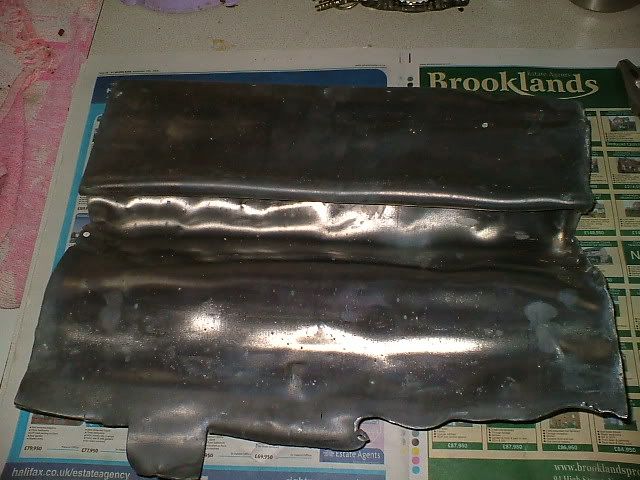 I tear off a few rolls,ready for melting....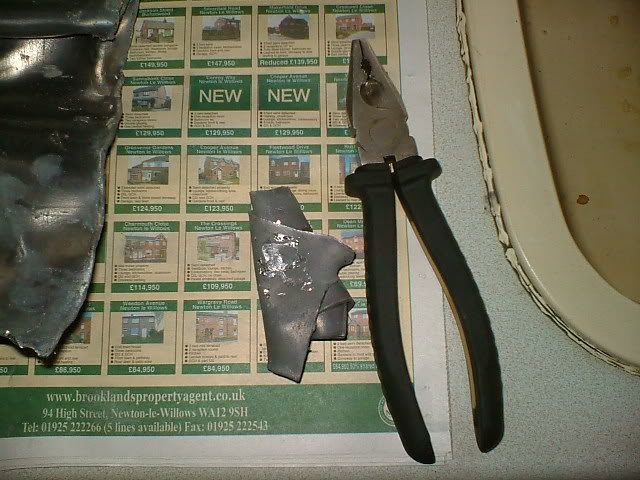 I have all my pins lined up and close at hand
I put my mould in an old frying pan,ready for use.You can buy a clamp to keep the mould together during the process,but i have`nt bothered,as it`s stable enough for me.
Make sure you`ve got a reet good pair of gloves,coz everything will be hot hot hot later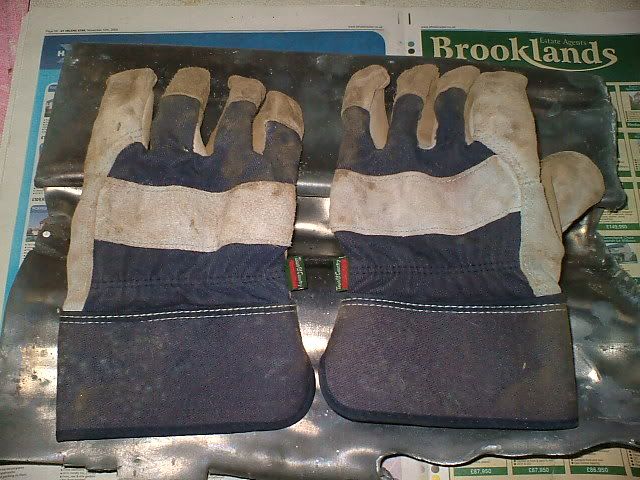 I make mine on the cooker,but have the extractor on full plus open the windows for ventilation.Don`t put too much lead in your pan at any one time...if it`s too heavy it will make it awkward for pouring.I have about enough to make 4 or 5 leads at a time.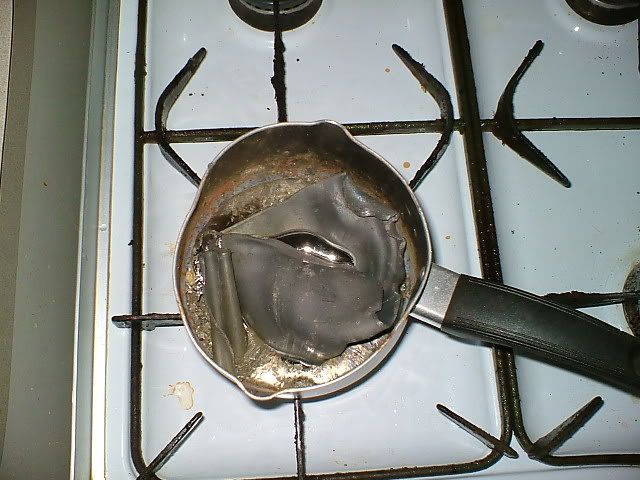 While the first lot is melting i rip off a few more rolls for the session
Once molten,you`ll see a lot of scum on the surface,even if the lead you are using looks clean at the start.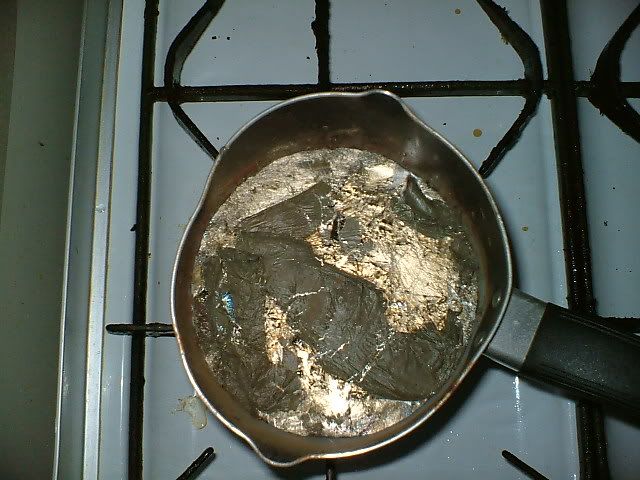 I use an old spoon to scoop it off..(i should be wearing gloves for this...naughty boy
)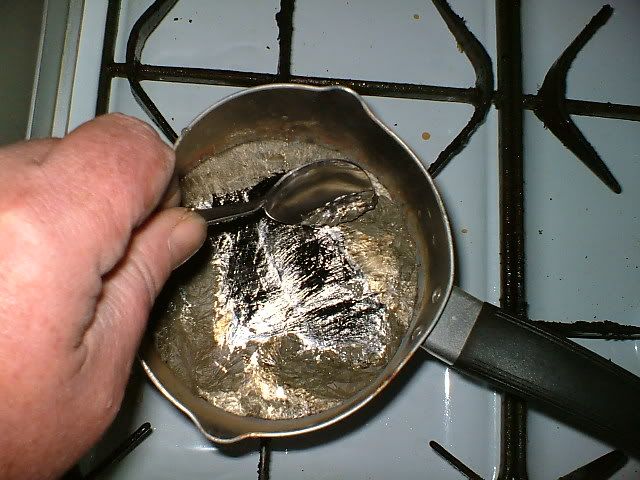 Tap your spoon and the carp will fall off....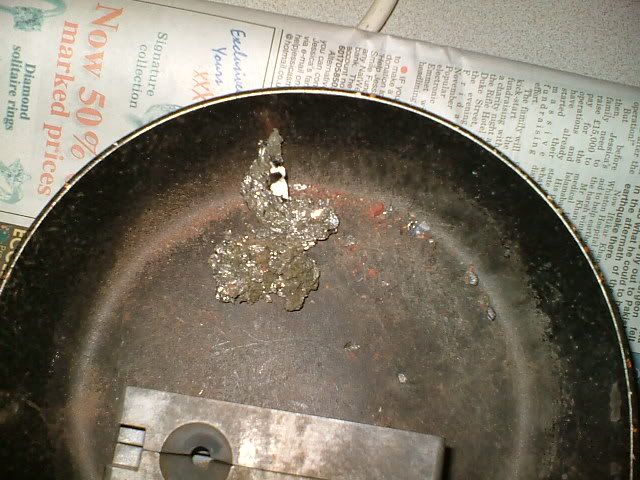 You`ll now have a pan of clean molten metal (as Quasimodo would say)
Before starting ,i heat my mould for a couple of mins to bring it up to working temp.If you start with it cold,it will block up.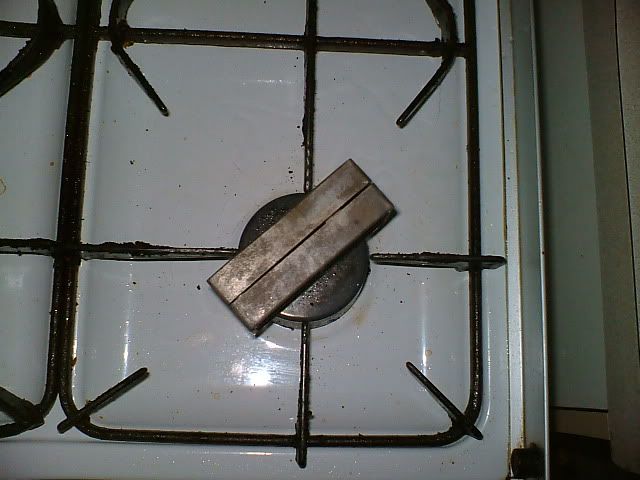 The Geimini mould has a small bung which you move up or down depending on how heavy you want the lead to be.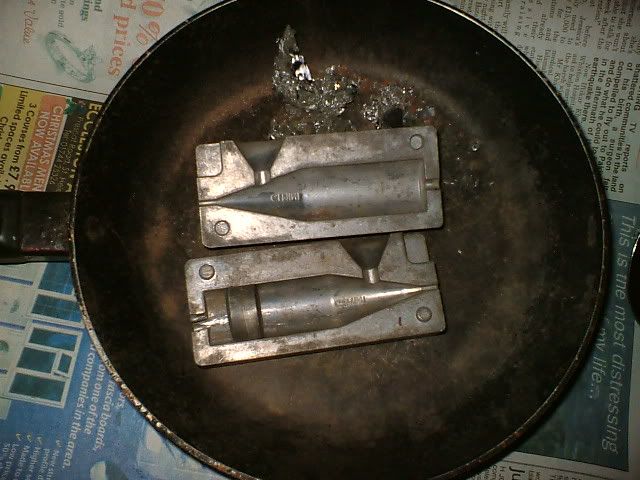 It should have an external screw adjustment to hold the bung in place,but mine got jammed and bust
no matter,it still stays where i want it
I`m making 7oz today,so i have the bung set as far back as poss,then insert a pin.The bung has a hole for the end screw thread of the pin to go in,which keeps it free from lead.
Next step is to close the mould and position it for pouring.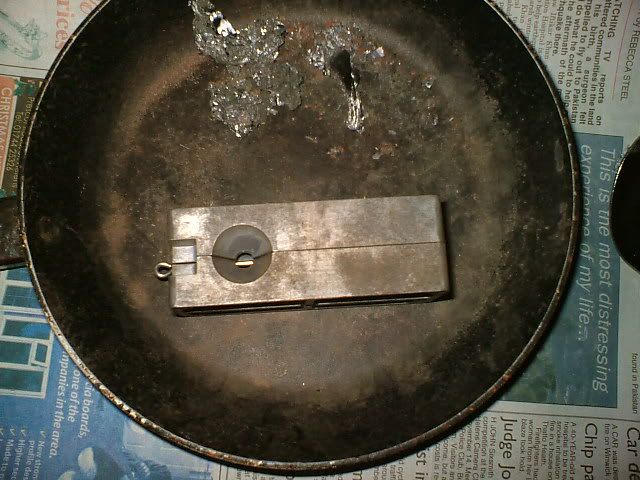 Carefully pour in the lead until it`s full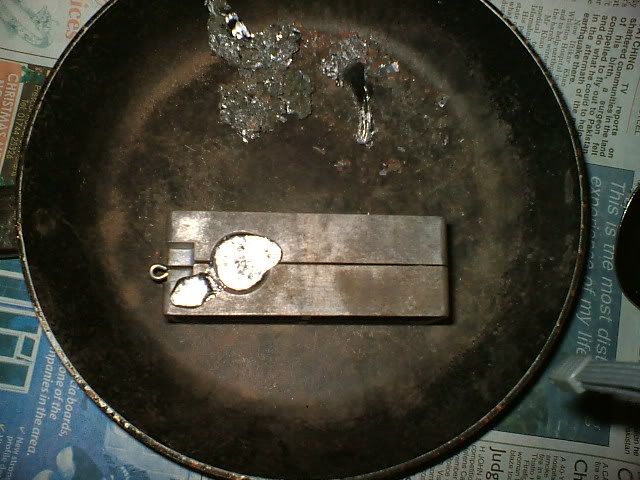 After 10 secs you can tap the mould open and take out the weight.Without a clamp,you`ll get a thin strip of lead on the outer of the weight,which can be removed very easily when cooled with a pair of pliers.
I put the new lead straight in to a sink full of water,taking care not to get anything else wet.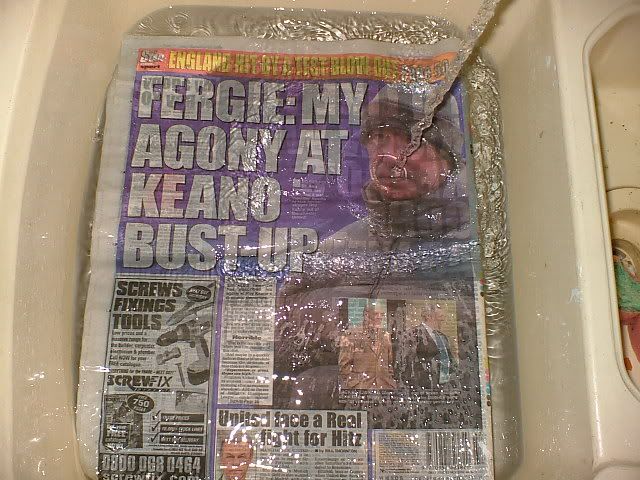 Don`t let your pan run dry of lead...it`s easier to melt more if you leave a bit in
At the end of the run,i just trim the thin lead with a pair of pliers,and remove the "bung" which is formed at the aperture of the mould.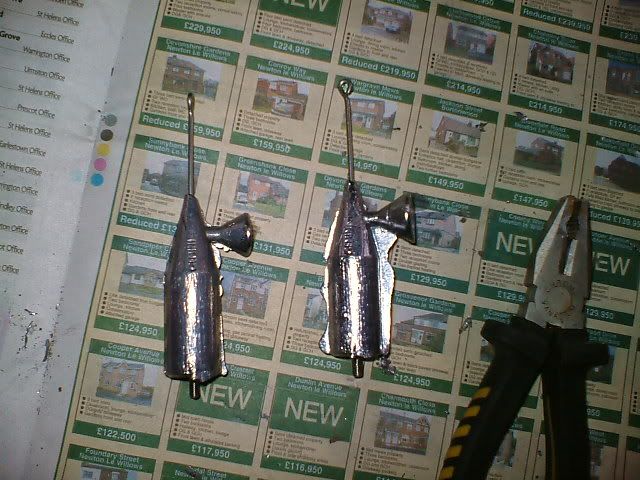 Once you`re up n running,it does`nt take long to knock up a good few weights
...the trimmings can go back in the pan for next time.
Some may prefer to do this lark outdoors..it`s up to you.You could also wear goggles.....basically use whatever safety precautions you think are necessary