Scrounging some time off and in search of MrC I headed off the Vale Park via Wirral Angling Centre for some lug to add to the assortment of freezer scrapings (Mack, Squid,Sandeel) to fish the evening Low. I arrived a good 2.5 hours before the low and the gulley was no more than a few inches deep, thought I might have to hang around, but no got straight over and set up the rods in long shadows.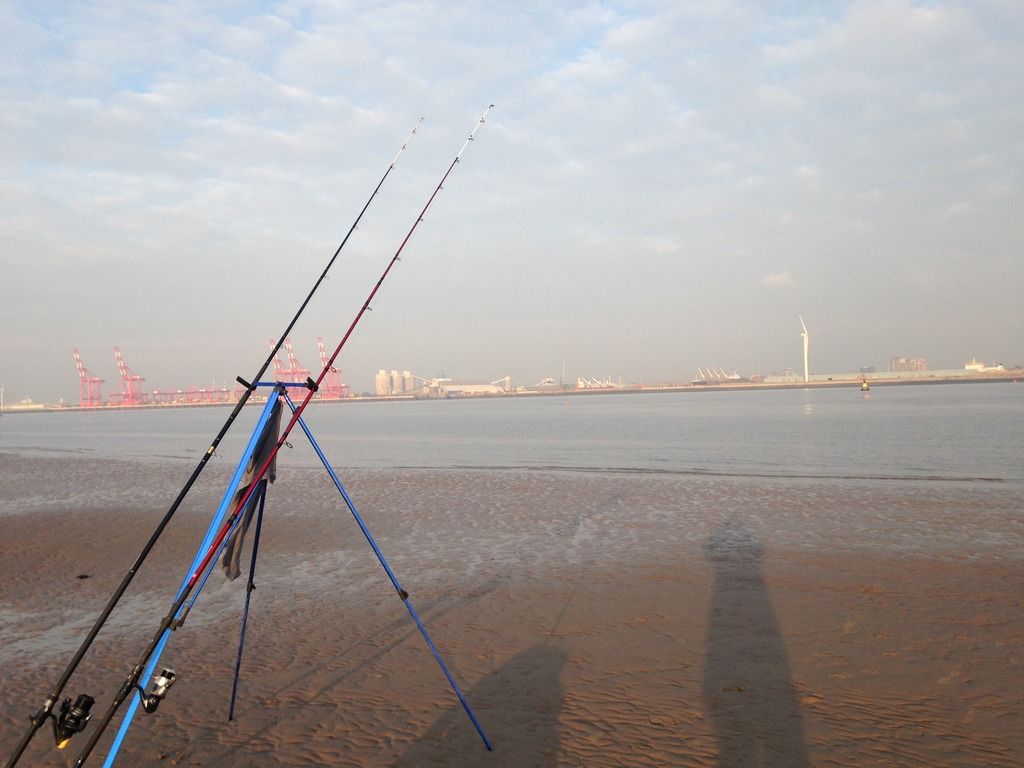 Ok, that's as exciting as it gets, it was whiting from the off, but nothing over 30cm and some pins in there as well. I had one bouncy bite that just didn't connect, but apart form that the session ended up with 14 whiting, one dog and one micro flounder. Not going to post any pics as they were nowt special
But I did meet this chap who was pushing a shrimp net along and who stopped for a chat - didn't catch your name fella, so if you look in here it was great to say hello. After a chat about the quantities of shrimp and the good old days he continued well down to the west into the darkness and we caught up again in his way back and hour or so later.....no headlight, using the natural light only and an interesting bloke.