Met up with Iank for a session on the Drive to sort out a method for Sundays match.It was bright with a strong on shore wind which churned the water into a mud coloured soup.These recent strong winds had dislodged 1000's of cockles and razor clam which the birds were gorging themselves on.A dog chased away all the birds from this patch of shells.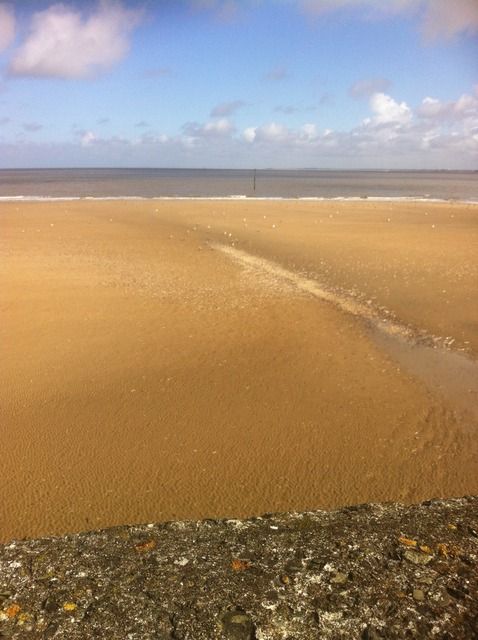 Base camp was established.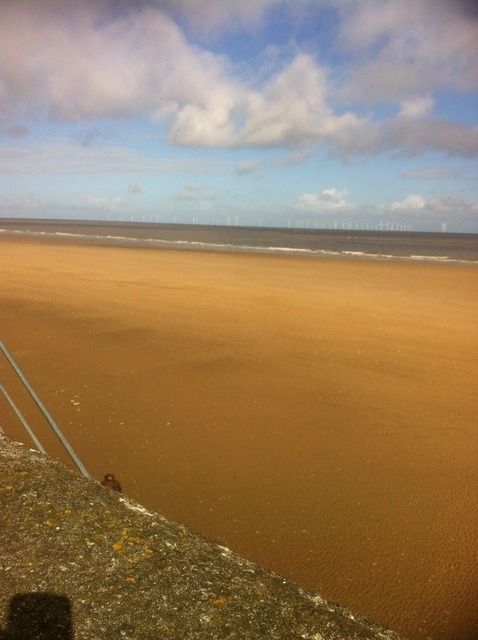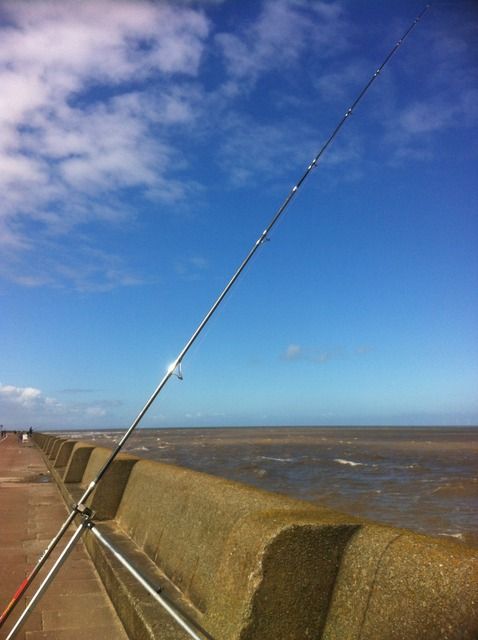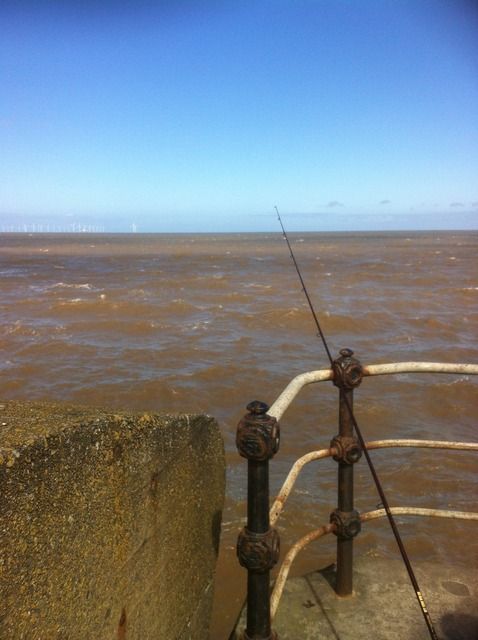 Ian got in touch with his coarse fishing roots and did a bit of quivertipping.
We both missed lots of bites from the off,presumably from small bass.I then connected with the smallest bass I've ever caught.Millsy would call it a specimen.
A change to a cocktail bait saw me bring in a chunky flounder just before high water.On the ebb the rod tip never stopped being still so home beckoned.Method sorted.
Anyone who wants the method ask me on Monday.