With Santa Claus
bringing me a new rod ,reel and braid for Crimbo, along with a window in the weather, and also having permission off "she who must be obeyed" , It was time to christen my new gear and put it through its paces.
On the beach at Perch Rock this morning for 8am (LW) to fish the first 2hrs of the flood tide...
Armed with a couple of wraps of frozen premium quality Hoylake suey, it was two fish every cast...a good stamp of whiting and equal numbers of dabs as well. A couple of small codlets also showed their faces. After an hour I shifted position further up river to fish nearer to the breakwater and rougher ground........1hr 40 mins into the flood I had a slack line bite, resulting in a nice codling, my best so far this winter.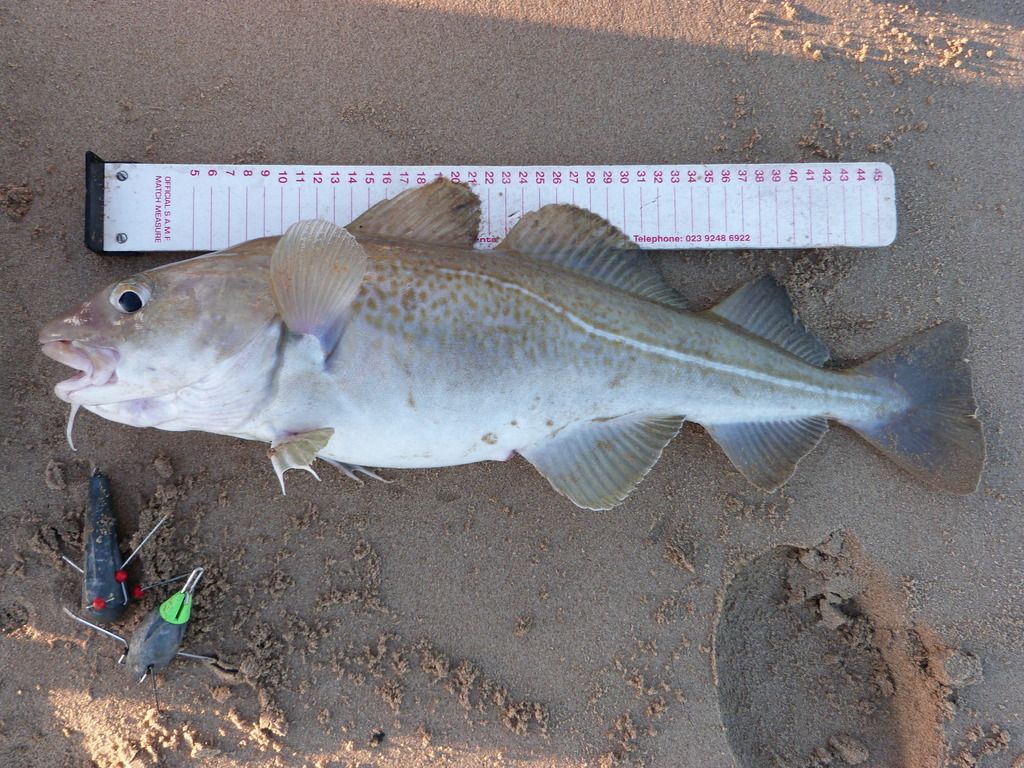 A quick couple of photos, including a selfie....
The fish was returned to swim off and hopefully grow bigger and return to our river again next winter.
Had a few more casts before the tide threatened to cover the bank, so called it a day.......a good christening for my new gear.