I couldn't think of a better way to start a week off work than to throw a few lines out and chill out with a bit of fishing. So I headed down to good old Perch Rock for the late afternoon low tides on both Saturday and Sunday.
Saturday
I got down Perch Rock just over two hours before low and set up rod #1 with a two hook flapper and some frozen (yes frozen
) linfords. Unfortunately, I was all out of fresh bait but hey, you can't have everything...right?!
I wasn't going any distance with this rig set up and just kept it close in, around 20-40 feet just to see whats knocking about for some amusement. I hadn't even taken my rod bag off rod #2 before there was a lot of nodding going on and this little dab on the end...
Not bad for 30 seconds of fishing, so I continued to set up rod #2 with a pulley pennel baited up squid/mack and belted it out. By this time I was back to my other rod reeling in whiting, doubled up on the flapper. Nothing of any size really but better than nothing.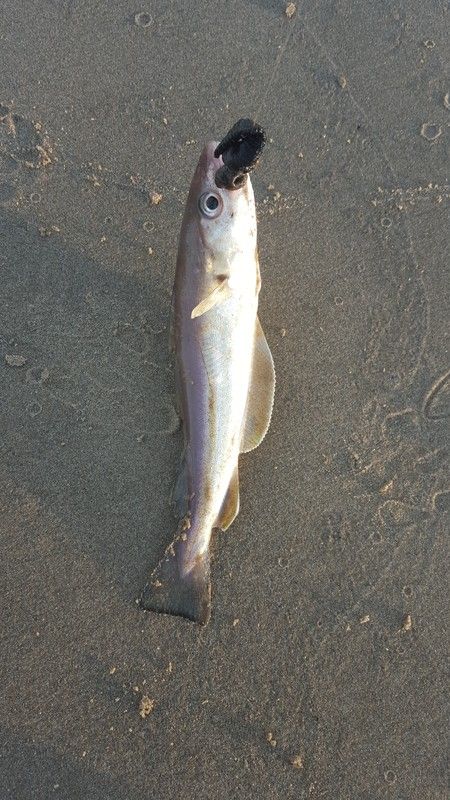 So back to baiting up with "not so frozen anymore" lug and sending the line back out I thought i'd sit down, have a cig, drink some fanta, fix some rigs. I'd only got my ass on the seat for a few minutes and both rods nodding away again. So bringing the lines back in again produced a few more whiting and this little number..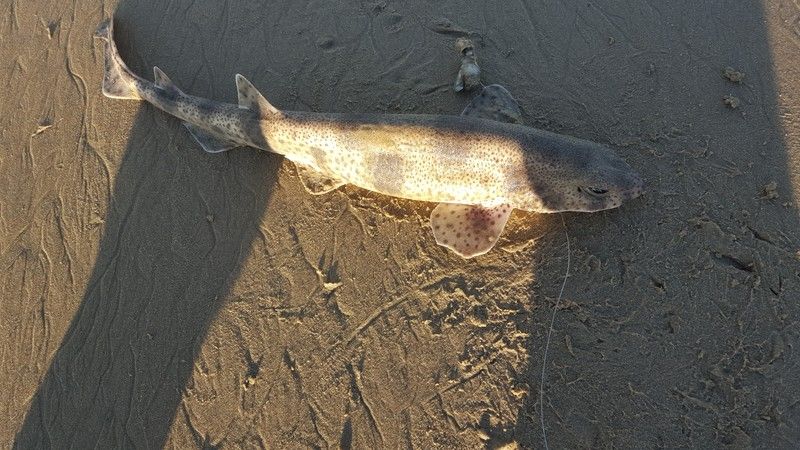 Apart from a few knocks on rod #2 with squid/mack on, it was game over for the rest of the day with that one. However, rod #1 just didn't stop all day. I was up and down more times than a Davina McCall workout dvd. I never did get to fix any rigs or sit down for anymore than two minutes all day. Good stuff!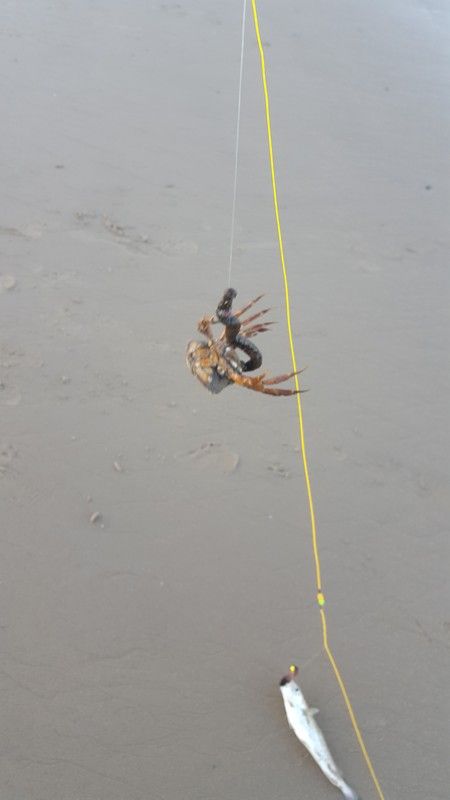 In all, 18 whiting, 2 dabs and 1 dog. As bait got low, I called it a day.
Sunday
Refreshed after a few beers the night before and another sunny day, I headed back down to Perch Rock for another blast of some bait.
Again, the beach was full of people fishing. What can go wrong eh! Well, nothing so it seems. Back out with some salted linfords this time with squid/sandeel/mack throw in the box for good measure.
A slightly more relaxing day with the rods out as the plague of whiting seemed to be sleeping somewhere.
Anyhow, rod #1 back out and a few small dabs were coming in and then closely followed by a few whiting. Although happily, not in great numbers and hoovering up bait. Nothing major happening and a chance to fix some rigs...until this happened...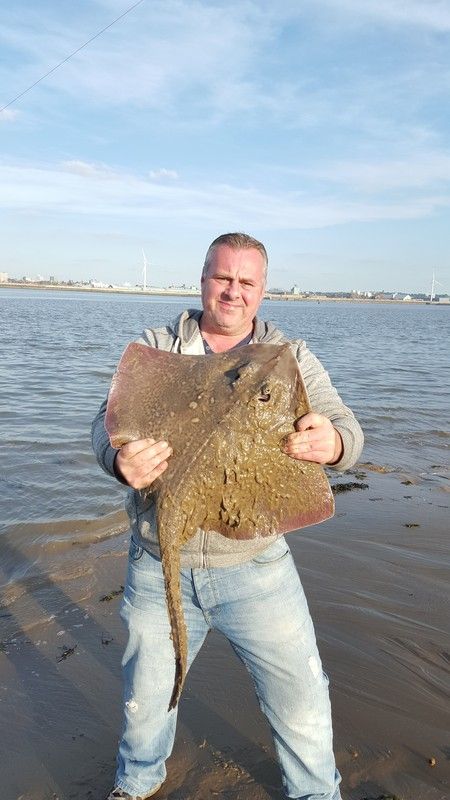 Unfortunately I didn't have my digi scales on me so I can't give a weight. However, feel free to play guess the cake weight. Unfortunately, no prizes though
All in all with the sun going down behind me and the moon already up in front of me, I decided to call it quits for what was a quite productive weekend.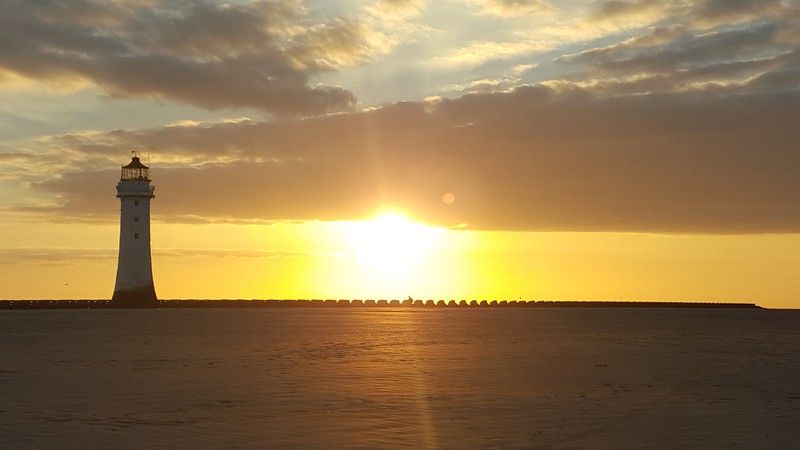 As always, all fish returned and healthy.
Baits: Linfords, Squid with Mack/Sandeel wraps.