I had my first session of the year on the Rock Channel tonight as planned. Weather was nice with a good North Westerly blowing, however this changed to a very moody looking sky as I waited for the bank to uncover and get on with the yomp out.
Brian (Whistleing sands) was also waiting and we had a good chat. Good to see you again Bri. Joe Neal also turned up shortly after. We made our way out along the bank and got set up and got the baits in the water......................
Brian was further up the bank from me and was doing it 'old school' holding the rod and waiting for a bite. This gave me the chance to get this cracking pic......................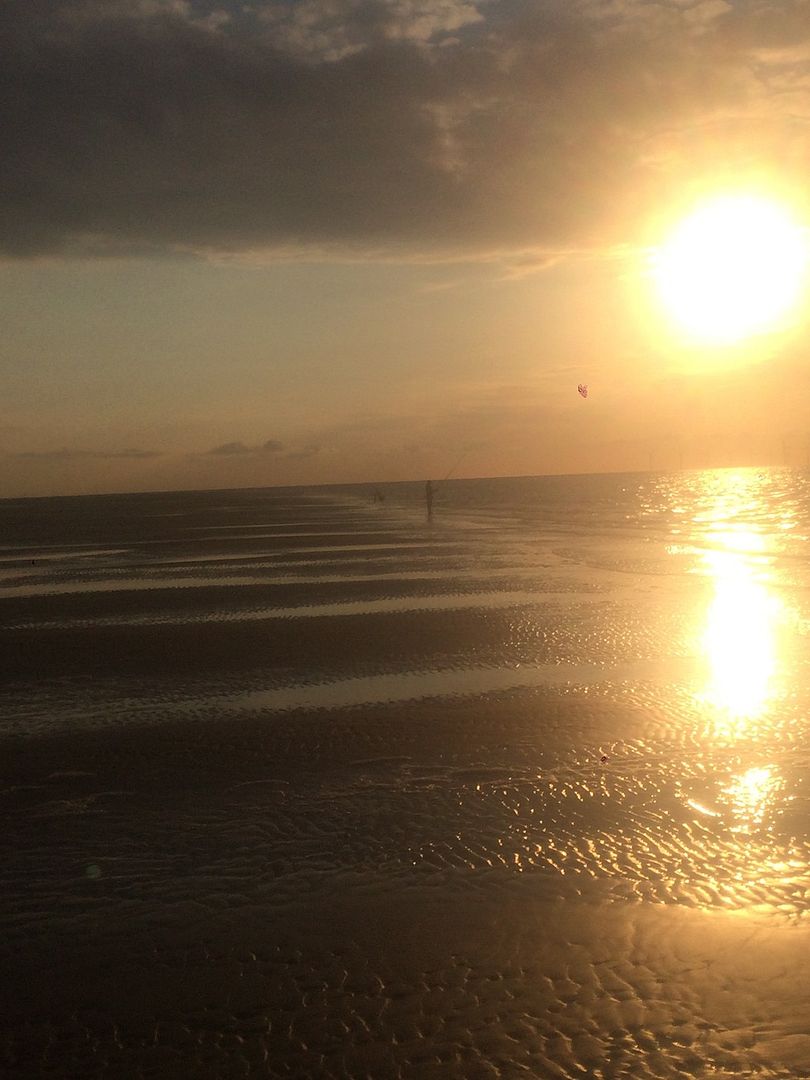 First couple of casts produced a couple of small Whiting. Not what I wanted to see hanging onto my fresh crab but thats fishing! I got re-baited and got the rod back out. 10 minutes later and the next bite definitelty wasn't a Whiting. After a good fight I had my first hound of the season on the bank at 5lb 15oz.
I quickly got a fresh crab whipped on top of the chewed up remains on the hook and belted it back out whilst Joe did the honours for me, cheers mate. No sooner had I put the first fish back and the rod was nodding away again. This one felt better than the first and it was at bang on 9lb.
Again Joe did the honours for me but this time I got to return the favour almost immediately as Joe was into one himself and he beached a nice common of 8lb 14oz.
Half an hour went by and then I was in again but this time the fish managed to slip the hook around half way in and it was gone. Never mind re-bait and get it back out there. As soon as it hit the water the tip hooped over again and this time the culprit didnt get away. My third hound of the session at bang on 7lb.
Again I re-baited and got the rod back out. I was chatting to Joe when I was in again but for the second time unfortunately I dropped the fish on the way in.
By this time we were getting towards low water but given the action I decided to have one last chuck which produced this nice little Thornie of just under 3lb.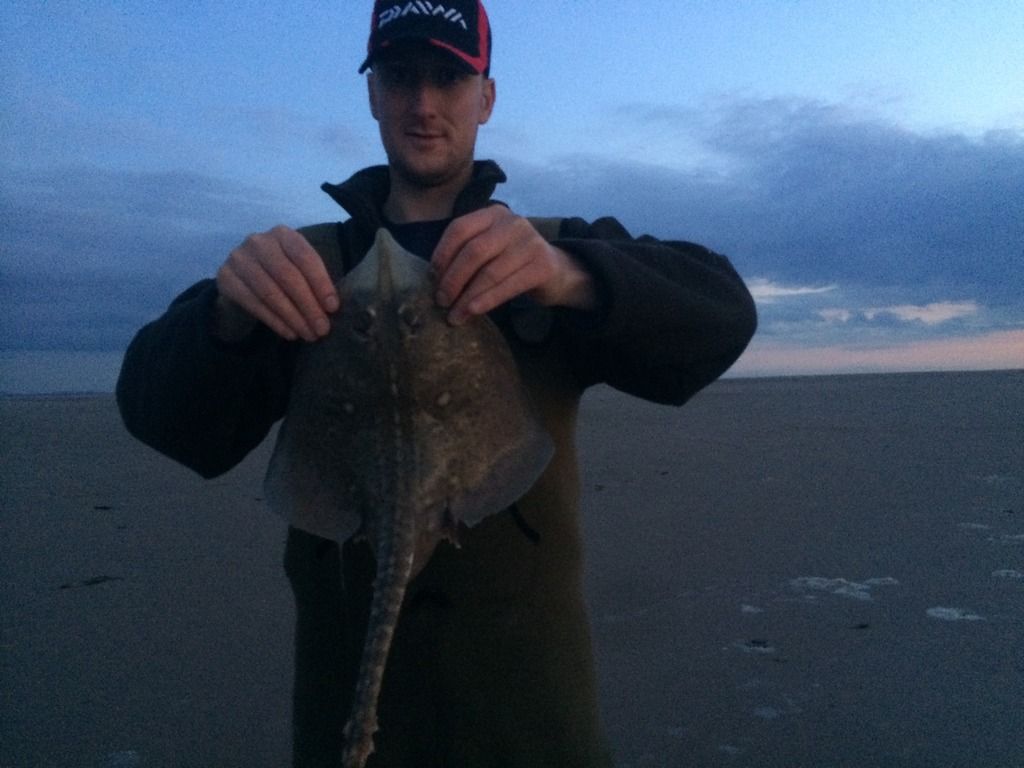 All in all a really enjoyable and productive first session. Shame about the two dropped fish but thats fishing. More than happy with the first session of the summer.
Back tomorrow for another go......................